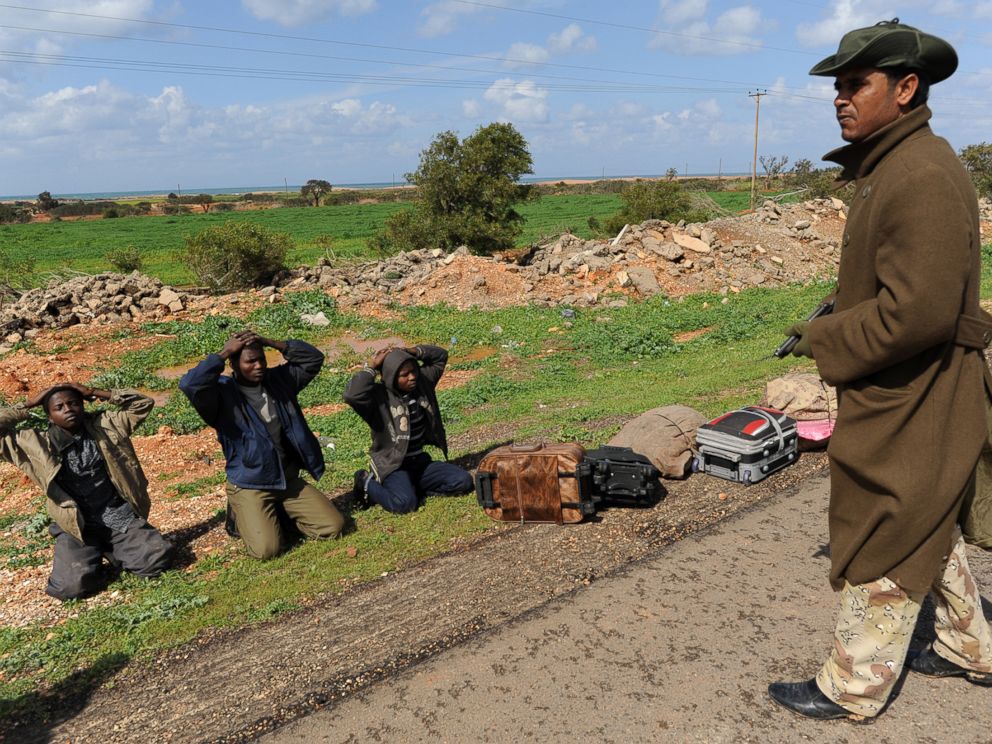 Matthew Van Dyke, a documentary filmmaker who first went to the Middle East to cover conflicts and then became involved in the actual fighting in Libya, told ABC News he became friends with Foley in Libya.
"There's not a lot of people who will risk their life to do work in a conflict zone, so we all get to know each other," Van Dyke said.
He also knows Steven Sotloff, another freelancer being held by ISIS and threatened with death. Van Dyke and Sotloff met up in Washington, D.C., in the spring of 2013 to discuss Sotloff's upcoming trip to Syria. Sotloff disappeared last August.
Some of the freelancers who cover conflicts abroad do so on assignment from U.S. magazines or newspapers; others go to these places on their own and then try to sell the stories they've found upon their arrival.
Often the latter option can be incredibly difficult financially. Brooks criticized publications that don't adequately train or compensate contributors or do their best to ensure their safety.
"Most alarming is the growing trend for media outlets to limit their responsibility when freelancers are injured or abducted or to even blatantly state in their contracts that they have zero responsibility for their contributors for any reason under any circumstances. I consider that to be immoral and unethical," she said.
"In my opinion it's not acceptable for publications to distance themselves from the security and wellbeing of their contributors."
Topol said she began working in Libya as a freelancer for GQ, then later started working on her own.
In addition to GQ, Topol has written for the Atlantic, Businessweek, Harper's, Newsweek and Foreign Policy. She has won awards for her writing, including the 2012 Kurt Schork Award in International Journalism, the only award for freelance conflict writing, in honor of a report who was killed in Sierra Leone. A story she wrote on Bedouins' taking foreigners hostage was named a Best American Travel Writing piece in 2013.
"You have to be some kind of insane, delusional optimist to be a freelancer in the Middle East these days, to believe that the risks you take are worth it, that people care about these stories, and that the media industry will continue to function and pay you," Topol said. "That said, there are still plenty of us, which is heartening."
ABC News' Matthew Mosk contributed reporting to this story.