Portugal's attorney-general is due to announce Monday whether he plans to bring charges in the 2007 disappearance of British child Madeleine McCann.
Attorney-General Fernando Pinto Monteiro could also order the investigation to be put on hold until new evidence emerges, or ask police to pursue other lines of inquiry into the girl's May 2007 disappearance.
Prosecutors have been reviewing the final police report into what happened to the girl, who disappeared during a family vacation in Portugal's southern Algarve region a few days before her fourth birthday.
Detectives have named the girl's parents, Kate and Gerry McCann, and local man Robert Murat as formal suspects in the case. All have denied involvement in her disappearance. If the investigation is halted, suspects are automatically cleared.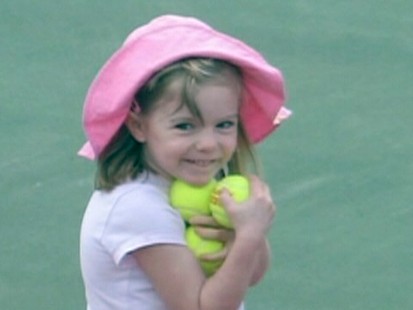 Pinto Monteiro said last week he intended to issue a statement giving his decision, but he declined to provide any details.
(Copyright 2008 by The Associated Press. All Rights Reserved.)