Apparently, I'm alone, though. According to Schechter, the company has "worked with Eater for three years, and we've never had anyone say, 'Hey, I want to go out with someone who only likes food.'"
That makes sense; it would be a little weird to go out with someone whose sole interest was food. But as someone who is extremely interested in food, it is an excellent starting point.
HowAboutWe users like me who may have felt like there was a bit of a bait-and-switch after signing up from a food blog can narrow searches to people who suggest food and drink date ideas. But if you want to message someone, you have to sign up for at least an $8 monthly membership. Not expensive by any means, but definitely different than the other two sites I tried.
Although Eater and Serious Eats did not return my request for comment, I have to assume they knew what they were getting into as a part of this partnership where they share profits off anyone their site sends to HowAboutWe as a paying member.
(And, if you're wondering what my date suggestion is, here goes nothing: How about we … head to happy hour at Corkbuzz, where the buzzy wine bar offers free blind tastings and lessons on Mondays and Fridays.)
HiDine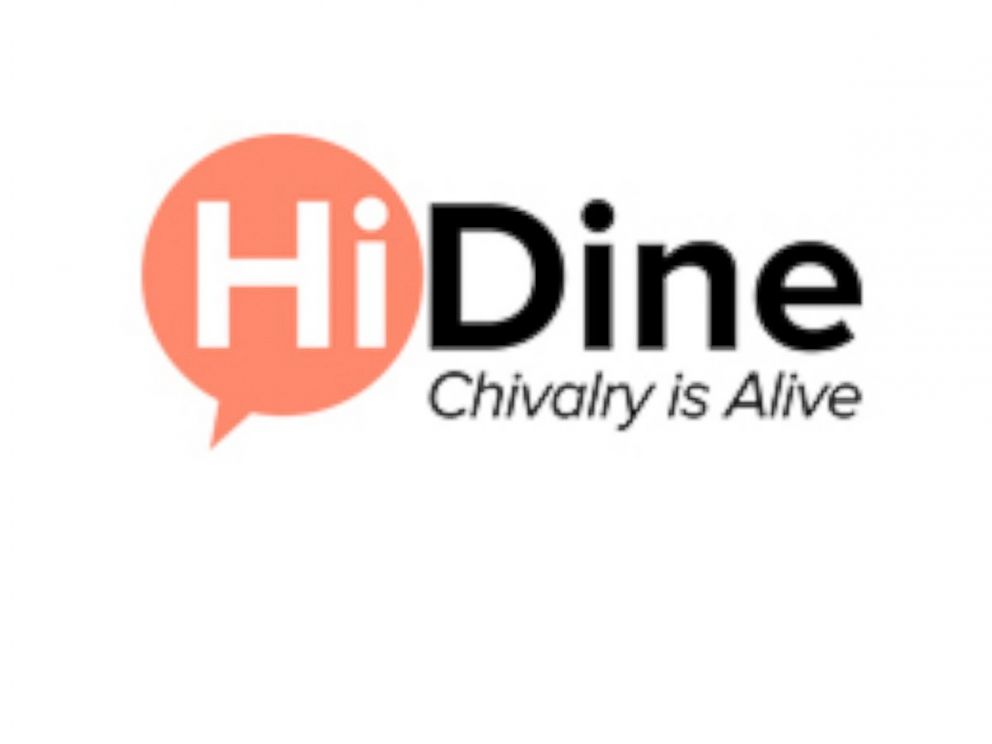 HiDine hit the dating scene to some controversy when it launched in November. The concept lends itself to catchy, dramatic headlines: ABC News went with "HiDine.com Matches Women by Their Food Preferences, Men With the Bill."
Yes, the premise of the site is that only men can ask women out on a date, and in doing so they commit to picking up the tab.
"The traditional dating site aspect is the guy who is supposed to pay for the first date, and that's just showing he's respectful toward women and that's how he normally dates people," founder Kyle McGinnis said. "Showing that in the early stage of dating can say a lot about you. It's appreciated."
While media may disagree -- many blogs eviscerated the concept, calling it sexist and more -- I'm on Team HiDine. McGinnis is right. I do appreciate when a guy pays for the first date. I always offer and think it's important to pay for future outings, but something about the guy's picking up the first tab is very appreciated and says a lot about his ideals.
Since being on all of these sites, I have received way more messages and date requests on HiDine than the others. This might have to do with their approval process, something the other sites don't have.
"We approve members that show they are more serious about the concept, and about dating. Nice/fun taglines and interesting descriptions (many of which tend to mention food) could be enough to approve someone," McGinnis explained. "The criteria for approval aren't strict, but we ultimately want a fun group that is a notch about the average dating site."
With a ratio of two girls to every guy out if its roughly 3,000 members, HiDine might be onto something.
If I had to criticize, I'd pick out two negatives. One, the messaging system is pretty clunky, although the calendar function does let you more easily pick a mutual night to meet.
More importantly, though, it can be frustrating to not be able to message a guy. All women can do to signal their interest in a profile is "wink" at them. So I have to save my sassy approaches for another time.
Then again, at the risk of sounding a little like a diva, in real life, I prefer that guys approach me anyway. So the site basically replicates what I want to happen offline, and it's been successful for me so far.