If you're sick of the snow and ready to skip town -- that is, if your flight isn't canceled -- there are several tropical resorts perfect for every type of traveler. Forget your typical resort. How about a private island that offers private beaches, dinner on the beach and the luxury of seclusion.
Hotel search Trivago.com recently released its top 10 list of private island hotels and resorts for the traveler looking for a little privacy.
"Visiting a private island in the depths of winter is the ultimate escape from reality," Trivago spokesman Jeremy Crider told ABC News. "We've all dreamed of living like a millionaire, and it's possible to get a taste of that lifestyle at luxurious, secluded hotels and resorts, even if you're not rich and famous."
Crider said the company came up with its list by highlighting "islands that are accessible to everyone."
Here are Trivago's top 10 private islands and resorts worldwide:
1. Pangalusian Island Resort in El Nido, Philippines
Travel to Pangalusian Island, otherwise known as the "island of the sun," by plane and a 25-minute boat ride from Manila. With 42 villas, guests can enjoy a half-mile of white beaches. If you like a taste of adventure, Pangalusian is great for snorkeling and diving. The resort also offers fine dining, massages and sunset cruises.
2. Beachcomber Sainte Anne Island in the Seychelles
Only 10 minutes away by boat from Mahé, the largest island in the Seychelles, Beachcomber Sainte Anne Island has 87 private villas, 29 of which come with their own private pool. With the island surrounded by the Indian Ocean, guests can enjoy three private beaches. Back at the hotel, guests can visit the Spa by Clarins and the island's four restaurants.
3.The Naka Island in Phuket, Thailand
This five-star hotel, located on Naka Yai Island off the coast of Phuket, is for travelers who really don't want to see anyone else. Each villa comes with a private pool. But if guests do want to mingle, they can enjoy the My Grill Restaurant or two other beachside restaurants with amazing views. Also, travelers can jumpstart their days with morning yoga sessions, Thai boxing classes and other activities.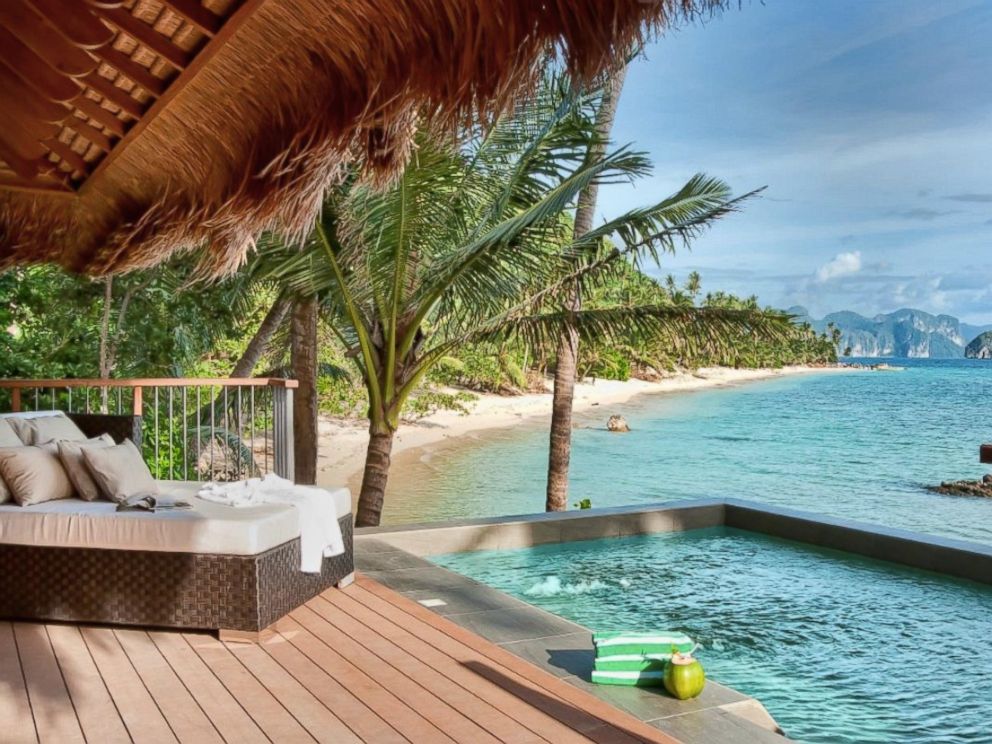 4. Lizard Island Resort in Queensland, Australia
Travelers can only get to Lizard Island, which is really a collection of four islands, by a private charter plane from Cairns Airport. Guests can take in the Great Barrier Reef in a unique way in the islands' 40 suites and 24 beaches. For the adventurous travelers, night diving, game fishing and paddle skiing are all available, along with glass-bottom boat tours, champagne cruises and the islands' five-star restaurant, Salt Water.
5. Song Saa Private Island in Cambodia
This all-inclusive resort is spread across two islands known as Song Saa, which means "The Sweethearts." The private villas, complete with infinity-edge swimming pools, are suspended above the crystal blue waters on stilts. Guests can also enjoy outdoor showers, yoga and meditation.
This island is named after actor Marlon Brando, who famously fell in love with the area, eventually buying the French Polynesian island group. Brando's children helped design the 35-villa resort, which is only accessible by private plane, as it stands today. Each villa includes indoor and outdoor living space, outdoor bathrooms, private pools and king-sized beds.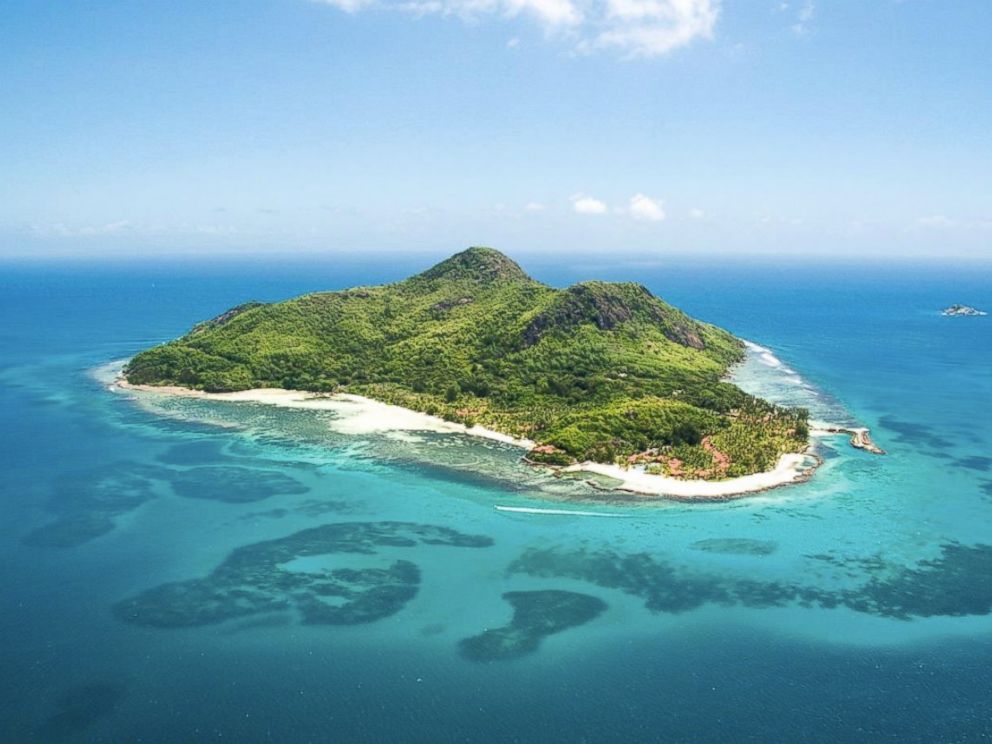 7. Florida's Little Palm Island in the United States
If you're not looking to spend a fortune, head to the most affordable island on this list: Little Palm Island in the Florida Keys. Along with beaches, the island boasts a swimming pool, shopping boutiques, a library, marina and an award-winning restaurant, The Dining Room.
Whether you prefer land or sea, Baros is great for travelers looking for some sun. The island has 30 waterside villas and 45 beachside villas right on the Indian Ocean. Guests can learn how to scuba dive in The Marine Centre or even enjoy private dining in the form of picnics on private sandbanks.
9. Royal Davui Island Resort in Fiji
Leave the kids behind at the Royal Davui, an adults-only resort located in Fiji's Beqa Lagoon. Enjoy traditional Fiji-style villas that include heated pools, sub decks and spa baths. Because there are only 16 villas on the island, travelers can really have a secluded experience that can include champagne breakfast on a sandbank, spa treatments, diving and deep sea fishing.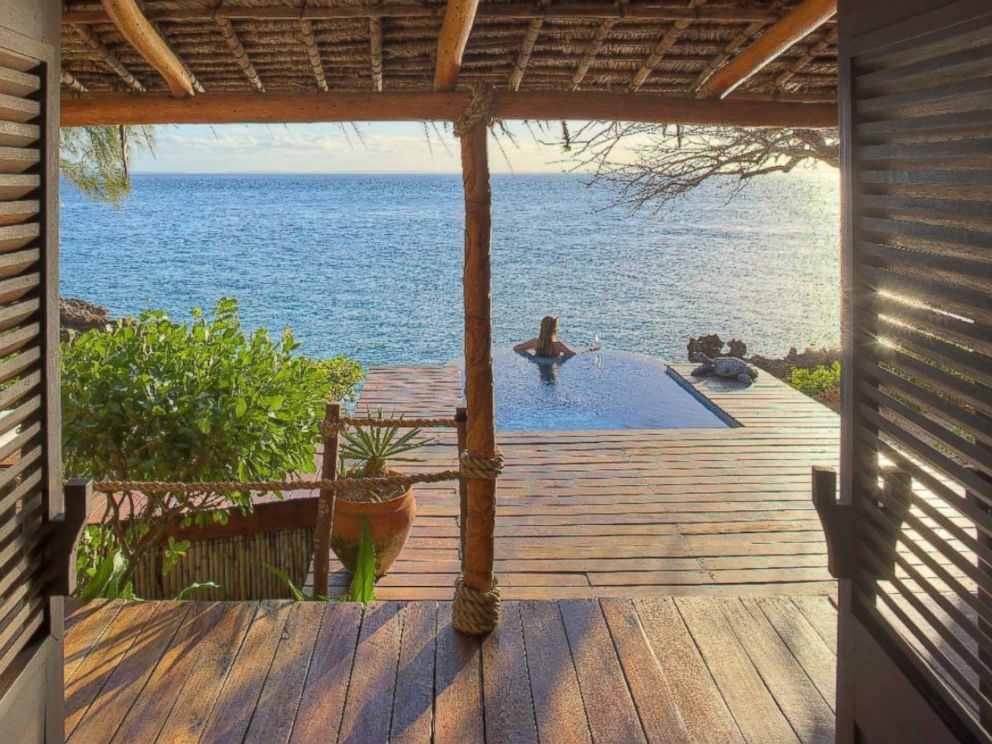 10. Azura Quilalea Island in Mozambique
If you love glamour, head to Mozambique's Azura Quilalea Island, which is surrounded by a marine sanctuary. Guests have often spotted turtles, dolphins and even humpback whales in the waters. The villas, which are finished with all-natural materials, do come with air conditioning if you need to cool off before heading out to an island picnic or candlelit dinner.