Election 2016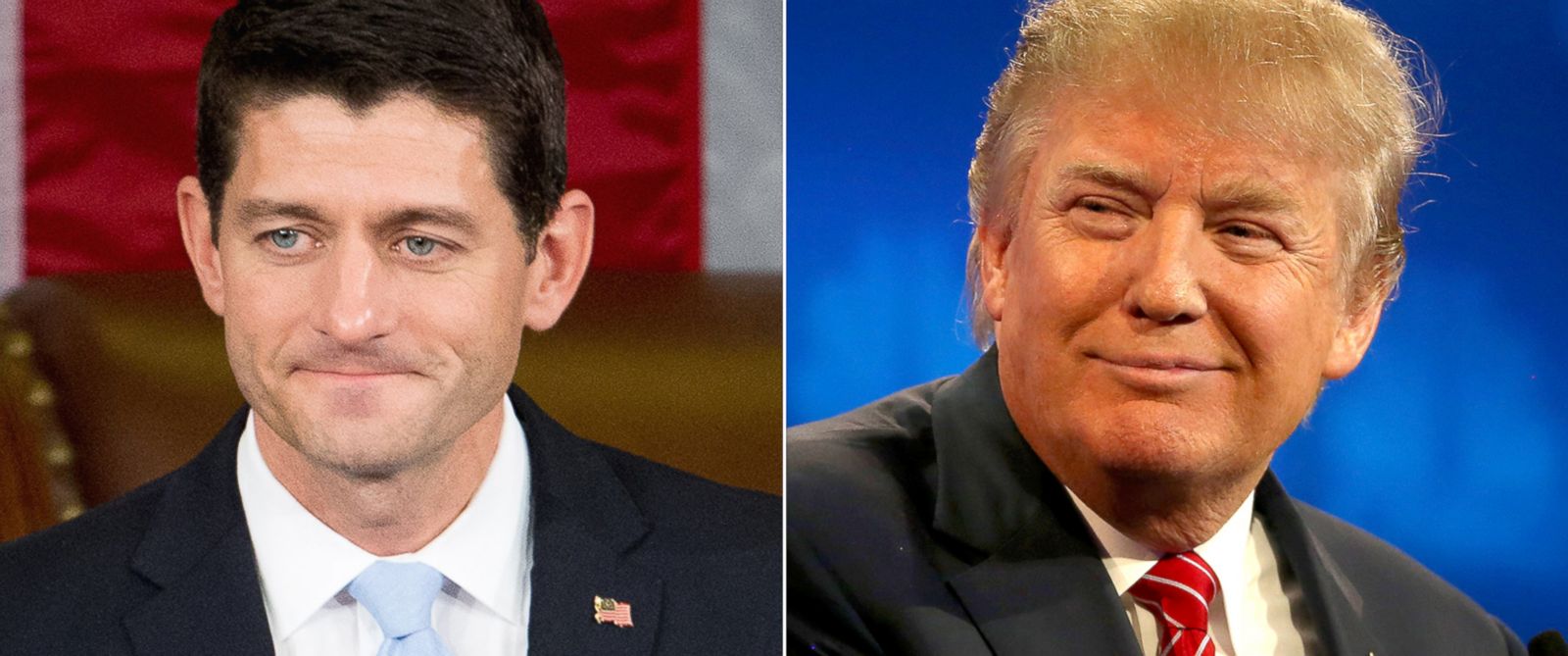 1.
In an apparent celebration of Cinco de Mayo, Donald Trump, the presumptive Republican nominee, tweeted a picture of himself eating a taco bowl, a move widely criticized for pandering to Hispanic-Americans. Shortly after, Trump's Democratic rival, Hillary Clinton, tweeted a video (with Spanish subtitles) highlighting Trump's past comments on deporting illegal immigrants. http://abcn.ws/1rx0tvO
2.
While the Republican field has now been cleared for Donald Trump, the road ahead is still messy for the front-runner to become the official nominee at the Republican National Convention in Cleveland, in July, ABC's LAUREN PEARLE and RYAN STRUYK note. Currently, Trump has 1,012 bound delegates, plus an additional 43 unbound delegates who are free agents -- though they have told ABC News they support Trump. Most likely, Trump will hit and far surpass the needed 1,237 in total delegates on June 7, when delegate-rich states like New Jersey and California cast their ballots. He is predicted to take most of the 228 delegates up for grabs on that day. Before June 7, though it is mathematically impossible for Trump to clinch the nomination with only bound delegates, he could still hit the winning delegate number with unbound (free agent) delegates after the primaries in Oregon and Washington, which happen in late May. http://abcn.ws/1Tu9NXH
3.
With Donald Trump now the presumptive Republican nominee, and Hillary Clinton also on pace to lock up the Democrat nomination, the Clinton campaign is readying its playbook to go head-to-head with Trump in a general election. Clinton campaign press secretary Brian Fallon takes us inside the campaign's plans to play an aggressive game against Trump in this week's installment of ABC News' "Powerhouse Politics" podcast. "We're not going to chase him into the gutter," Fallon said today in an interview with ABC News' Chief White House Correspondent Jonathan Karl and Political Director Rick Klein. "You cannot be passive in the face of Donald Trump's unconventional approach, you need to be aggressive. That does not mean, however, engaging with him in kind," he said. http://abcn.ws/1Nl1lgX
4.
Trump said yesterday he will renege on one of the core tenants of his campaign, ABC's CANDACE SMITH notes. He announced this morning on "Good Morning America" that he would accept "small contributions," and later told the Wall Street Journal that he won't be entirely self-funding his campaign. "I'll be putting up money, but won't be completely self-funding, as I did during the primaries," Trump told the WSJ. A campaign official confirmed to ABC News, as first reported by the WSJ, that Trump will tap into his vast personal Rolodex to shore up his campaign so that it will be able to compete in a general election. The official went on to say that the campaign will likely operate on a business model that is less expensive than traditional campaigns. Trump also announced on NBC that he hopes to raise $1 billion, working in conjunction with the Republican National Committee. http://abcn.ws/1OeX4Gy
5.
The Republican National Convention in July is going to be missing some of the party's most recognizable faces. All of the living former Republican nominees for president said they are skipping the Cleveland convention with the exception of Bob Dole, the 1996 GOP nominee. An aide to Mitt Romney, the 2012 GOP nominee, confirmed to ABC News that he "has no plans to attend the convention." Romney has been one of Trump's most scathing critics. In March, he gave a speech urging the party to reject the real estate mogul, calling him "a phony, a fraud." The news that he is not attending this year's convention was first reported by The Washington Post. On Wednesday, the last two Republican presidents, George W. Bush and his father, George H.W. Bush, also said they had no plans to back Donald Trump, the party's presumptive nominee. http://abcn.ws/1NkZ4T2
6.
Analysis -- ABC's Rick Klein
To most prominent Republican leaders, the reaction to Donald Trump has fallen somewhere on the spectrum between embrace and acquiescence. A few senators and governors are saying they won't vote for him; many more are saying they will, though they may not like it or even say they would "endorse" him, whatever that means in this context. Then there's Sen. Ben Sasse, asserting that it's time to change the game. "Heads, they win; tails, you lose," Sasse wrote in a long Facebook posting early Thursday. "Why are we confined to these two terrible options? This is America. If both choices stink, we reject them and go bigger." The process and the personality are being left for others to decide. But Sasse is advocating a compelling consistency that looks beyond 2020. If voters are as fed up with politics as usual as they seem to be saying, Sasse argues, why do the usual thing? His broader calculation - that principle should prevail over even the ultimate political prize – won't be an easy short-term sell. Sasse, though – perhaps like the conservative moment – is in it for the long term.
Running Mates: Meet The Candidates' Other Halves
In Depth: The Latest ABC News-Washington Post Polls
The Latest in the Republican Primary
The Latest in the Democratic Primary