Election 2016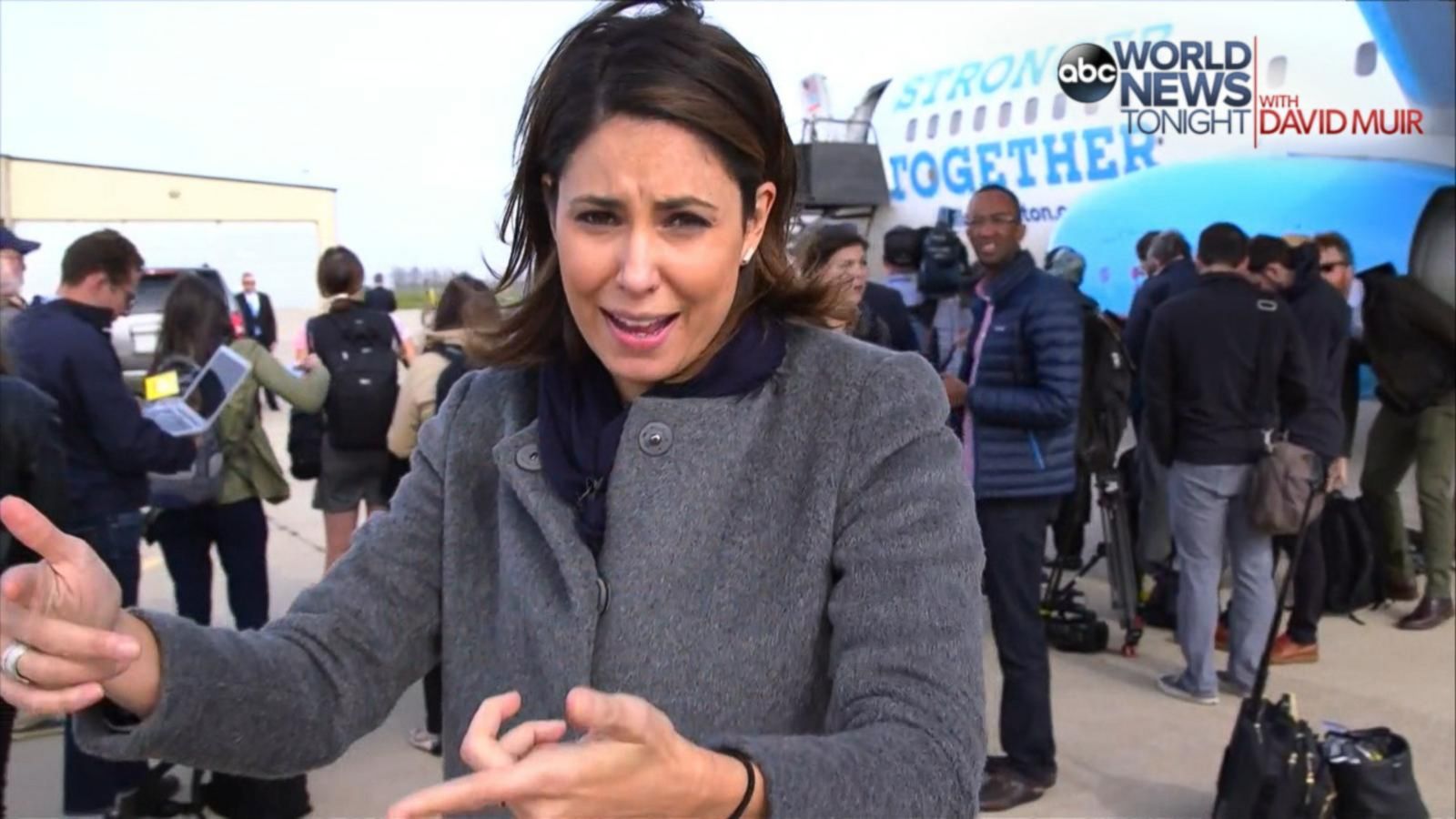 2016 Election Forecast: Predict Which Candidate Will Win the Presidential Election
A candidate needs 270 electoral votes out of 538 to win the presidency. Get started to make your own forecast.
1.
FBI Director James Comey released a statement today saying that the FBI is going to continue the previously closed investigation into Hillary Clinton's emails from her time as secretary of state. "In connection with an unrelated case, the FBI has learned of the existence of emails that appear to be pertinent to the investigation," Comey wrote in a letter released today. ABC's MEGHAN KENEALLY, JACK DATE and CECILIA VEGA have more. http://abcn.ws/2fnPPpc
2.
Donald Trump applauded the decision to examine further emails and scrutinize the original investigation at the top of a campaign rally in New Hampshire. "I have great respect for the fact that the FBI and the Department of Justice are now willing to have the courage to right the horrible mistake that they made," said Trump. "This was a grave miscarriage of justice that the American people fully understood. And it is everybody's hope that it is about to be corrected." The news led Trump to make a major reversal, musing that perhaps the election was not rigged after all, an idea that Trump has been perpetuating for months, ABC's ADAM KELSEY and CANDACE SMITH report. "It might not be as rigged as I thought, right?" said Trump. "The FBI, I think they are going to right the ship, folks. I think they are going to right the ship." http://abcn.ws/2fnYGXS
3.
Federal Probe of Anthony Weiner Prompted Latest FBI Review
The newly discovered emails that prompted the latest FBI review of Hillary Clinton's private server came from a separate federal investigation of former Congressman Anthony Weiner, multiple sources told ABC News. Federal prosecutors have been looking at whether Weiner sent an explicit text message to an underage girl in North Carolina. During that investigation, at least one device used by Weiner and his wife, Clinton aide Huma Abedin, was discovered, ABC's AARON KATERSKY, PIERRE THOMAS and MIKE LEVINE report. http://abcn.ws/2eNAjPG
4.
Analysis - ABC's Rick Klein
Is the Clinton campaign letting the conversation get away from itself – just a bit? Hillary Clinton hit an Adele concert and Tim Kaine went to the World Series this week. The election-night venue has been chosen – giant glass ceiling and all. Someone is floating, via Politico, the possibility that Joe Biden would serve as Clinton's secretary of state. Meanwhile, the ABC News tracking poll has Clinton's lead down to four; it was 12 over the weekend. That, plus narrowing state polls, may actually be the best kind of news for Clinton a week and a half out. Complacency is a campaign's enemy now, and signals from the top aren't necessarily helping.
5.
This Week on 'This Week'
With less than two weeks left until Election Day, the Powerhouse Roundtable debates the week in politics, with Washington Post columnist E.J. Dionne, ABC News Chief White House correspondent Jonathan Karl, ABC News contributor and Republican strategist Ana Navarro, Baltimore Mayor Stephanie Rawlings-Blake, and American Conservative Union chair Matt Schlapp.
6.
Presidential preferences have narrowed in the ABC News/Washington Post tracking poll -- but not expectations of the outcome. Fifty-nine percent of likely voters polled say they expect Hillary Clinton to win the election, essentially the same was it was in early September. That includes nearly all of her own supporters and a fifth of Donald Trump's, according to ABC's GARY LANGER. There are vast divisions, as well, on the question of vote fraud: More than nine in 10 Clinton supporters think votes nationally will be counted accurately; just 50 percent of Trump's agree. And 70 percent of Trump backers think voter fraud is common. A mere 11 percent of Clinton's say the same. Vote preferences, for their part, show the narrowest division in the tracking poll to date, with 48 of likely voters polled for Clinton, 44 percent for Trump. Trump's gained 6 points since the start of tracking, while Clinton's -2 (not a significant change). This reflects slight shifts in intended turnout and recent consolidation for Trump in his party. http://abcn.ws/2dOjwPH
7.
Donald Trump suggested Thursday that the election should be canceled and called for him. While speaking in Ohio, the Republican presidential nominee questioned why an election was even being held, saying that Democratic presidential nominee Hillary Clinton's policies are "so bad," reports ABC's CANDACE SMITH and JOHN SANTUCCI. "In just thinking to myself right now, we should just cancel the election and just give it to Trump right?" Trump said.
Fact Checking the Debates
Where Candidates Stand on the Issues
In Depth: The Latest ABC News-Washington Post Polls
Powerhouse Politics