Election 2016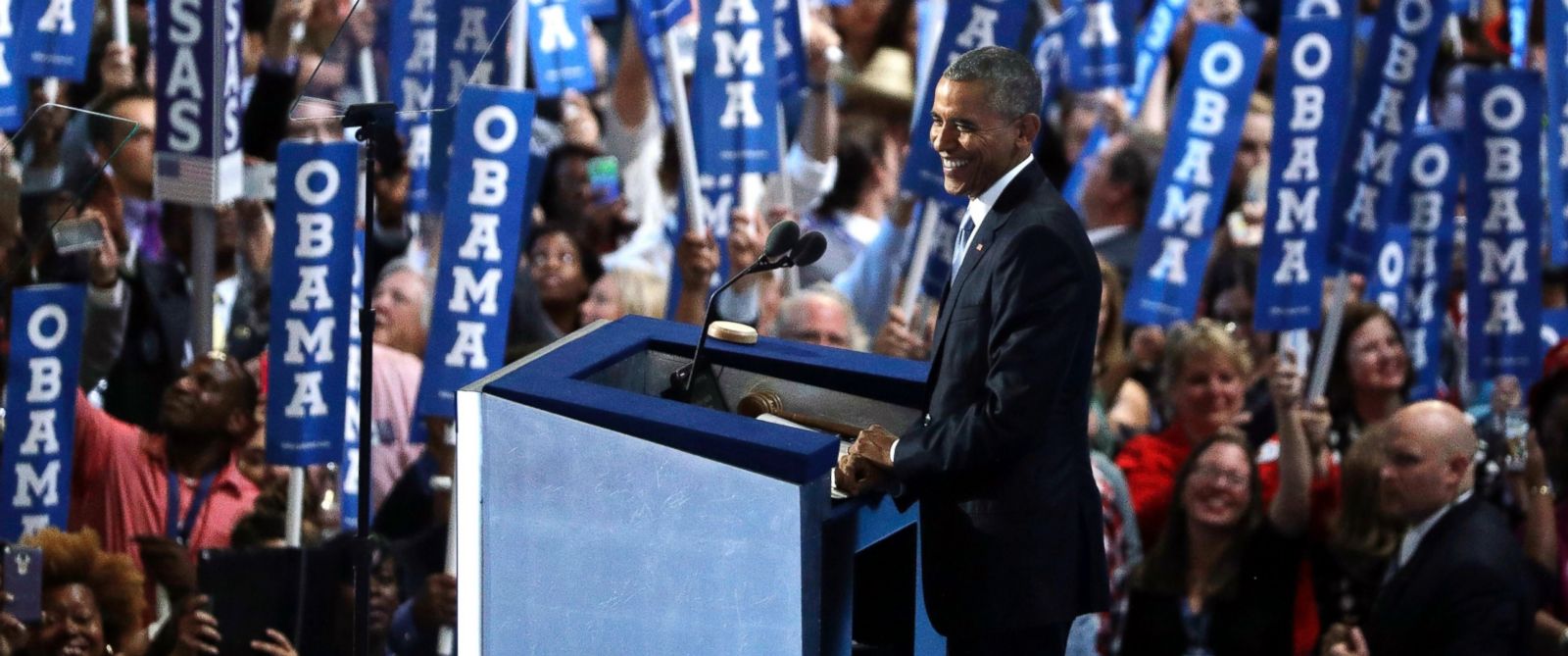 1.
Sen. Tim Kaine formally accepted the Democratic nomination as vice president Wednesday, saying that he trusts Hillary Clinton with the life of his son, who is in the military, lacing into Donald Trump. "I never expected to be here," he said. He was officially nominated as the party's nominee after a voice vote on the floor of the convention this afternoon. Clinton announced last Friday that Kaine, a sitting Senator for Virginia, would be her running-mate. Kaine addressed the audience in Spanish briefly when he brought up the year he spent as a volunteer with Jesuits in Honduras, saying that there was an emphasis on "faith, family and work." http://abcn.ws/2ad1oi7
2.
An impassioned Vice President Joe Biden tore into Donald Trump, assailing him as the least prepared candidate for president in history, calling out his "malarkey" and saying he had "no clue" during his speech at the Democratic National Convention Wednesday night. "He has no clue about what makes America great. Actually he has no clue, period," Biden said, as the audience cheered. He also took on Trump's reality TV show catchphrase, "You're fired." http://abcn.ws/2a5P8tV
3.
The Democratic National Convention formally nominated Virginia Sen. Tim Kaine as the party's vice presidential candidate by acclamation this afternoon. When Kaine's name was mentioned by the convention chair for the first time, the Virginia delegation cheered, waving their arms and chanting "Kaine! Kaine!" Some mixed boos could also be heard from the floor but not nearly enough to stop the nomination. http://abcn.ws/2aesKy7
4.
Former CIA director and defense secretary Leon Panetta blasted Donald Trump over foreign policy tonight, calling a vote for him "deadly serious," but a faction of delegates tried to shout him down throughout his remarks. Delegates from Oregon initially erupted, briefly interrupting his remarks by chanting "No More War!" Other groups around the arena began chanting "Hillary!" More chants of "Love Not War!" and "No More Drones!" broke out before being swallowed by "USA!" from most of the arena. Meanwhile, Panetta charged on during his speech, hitting Trump for being inexperienced. http://abcn.ws/2aeZE1E
5.
The mother of one of the victims of the Orlando nightclub shooting made an emotional plea from the stage of the Democratic National Convention as she called for commonsense gun policies. Christine Leinonen, mother of Christopher Leinonen, told how her son and his boyfriend were among the 49 victims of the deadliest mass shooting in U.S. history. Leinonen told how her son was an award-winning humanitarian who had started a gay-straight alliance at his high school. "Christopher's paternal grandparents met and fell in love in a Japanese internment camp. So, it was in his DNA that love always trumps hate," she said. http://abcn.ws/2afIYue
Best of the 2016 Primary Debates
Inside the Republican National Convention
Republican National Convention Speeches
In Depth: The Latest ABC News-Washington Post Polls