Election 2016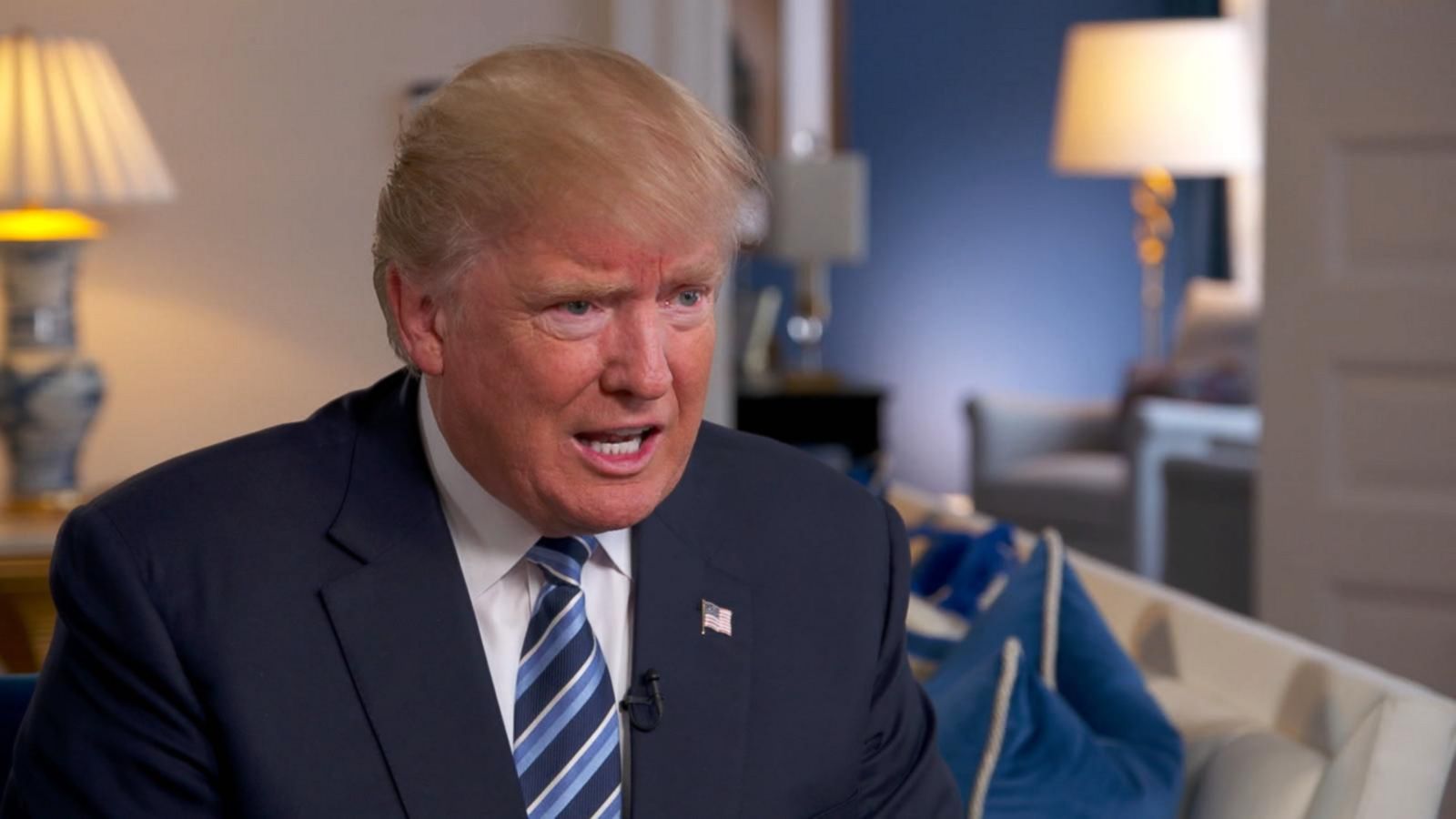 2016 Election Forecast: Predict Which Candidate Will Win the Presidential Election
A candidate needs 270 electoral votes out of 538 to win the presidency. Get started to make your own forecast.
1.
A Peek Inside 'Clinton, Inc.'
A 12-page memo attached to an email released on Wikileaks Wednesday from a longtime aide to President Bill Clinton seems to provide a step-by-step road-map to how advisers raised millions of dollars for the Clinton Foundation, former President Clinton, and the Clinton family after he left the White House, ABC's MARYALICE PARKS notes. The purported memo from Doug Band details how he and his team locked in lucrative speaking deals for Bill Clinton and how he leveraged his work at his global consulting firm, Teneo Strategies, to persuade clients to also contribute to the Clinton Foundation. Band describes his work lining up for-profit business and in-kind services for Clinton as essentially running "Bill Clinton, Inc." "We also have solicited and obtained, as appropriate, in-kind services for the President and his family – for personal travel, hospitality, vacation and the like," Band purportedly wrote in the document.
2.
The GOP candidate is willing to pour millions of dollars more into his campaign, he told ABC's GEORGE STEPHANOPOULOS. Trump's comments come amid reports that the campaign has stopped holding big-donor fundraisers and has no plans to hold new events between now and the election. "I mean, look, I'm going to be in for over $100 million," Trump said. ABC's MEGHAN KENEALLY has more: http://abcn.ws/2dJ6naQ
3.
Trump today blasted his critics for complaining that he is tending to business matters rather than his presidential campaign, arguing that Hillary Clinton takes time off the trail for less important matters. "I built one of the great hotels of the world. What am I supposed to do, not show up? I'm taking one hour off. I'm going to North Carolina right after this…," Trump told STEPHANOPOULOS from inside his new Washington, D.C., hotel. "I think it's so unfair because, you know, Hillary Clinton goes to see an Adele concert last night, and everybody says, 'Oh, wasn't that nice. Isn't that wonderful,'" Trump said. More from ABC's MEGHAN KENEALLY: http://abcn.ws/2eRT8AK
4.
It's a joke Donald Trump has made often. "I always said I'm getting to Pennsylvania Avenue one way or another, so here I have," Trump said Tuesday in Sanford, Florida. Today he left his run-through of battleground states for a stop in the city where he hopes to reside. He officially opened his new hotel, Trump International, in the Old Post Office at 1100 Pennsylvania Ave. It is yet another example of the Republican nominee's mixing business with presidential - which is growing more common as the election nears its close. ABC's CANDACE SMITH has more. http://abcn.ws/2dXbRNq
5.
ABC's LIZ KREUTZ:
The purpose of Clinton's rally in Tampa, Florida today: To troll Donald Trump. The Democratic nominee campaigned with Jose Andres -- the well-known chef who pulled out of a restaurant deal at Trump's DC hotel due to his differing political views with the GOP nominee. Andres, a Clinton supporter and immigrant from Spain who became a citizen three years ago, gave remarks ahead of Clinton where he talked about why he pulled out of Trump's hotel. "Today was a perfect time to have Jose be with us because, as I said, Donald Trump is taking time off the campaign trail to officially open the hotel. And yesterday here in Florida he took time out to invite the press to listen to his employees talk about what a great boss he is while he was watching and listening to them. And today in opening that hotel, I think it's important to note that he once again relied on undocumented workers. The same people he has been insulting and demonizing throughout this campaign."
6.
ABC's CANDACE SMITH:
At the grand opening of Trump International in Washington, DC, Trump commented publicly on the Megyn Kelly-Newt Gingrich feud from last night, in which Gingrich told Kelly she was obsessed with sex. "She wants to withdraw that statement so badly Newt," Trump said (Gingrich was at the event). "By the way congratulations, Newt, on last night. That was an amazing interview...We don't play games Newt, right we don't play games."
7.
ABC's JESSICA HOPPER:
At a rally in Bucks County, Pennsylvania, Tim Kaine had a sharp line hitting Donald Trump on his decision to visit his hotel this morning. "Last thing about Donald. He's down today doing an opening of his new hotel on Pennsylvania Avenue and that's going to be the only thing where he's going to be able to stay on Pennsylvania Avenue. I'm gonna tell you that," Kaine said. The trail seems to be getting the best of Kaine. His sore throat has gotten much worse but he made light of it. "You can hear how my voice is shot. I've been on this campaign for 95 days. Hillary has been on this campaign for darn near 2 years. She has got the stamina and the energy and the courage to do this job. And I can give firsthand testimony to that," Kaine said.
8.
ABC's INES DE LA CUETARA:
Mike Pence campaigning in Reno, Nevada touted the fact that Trump had finished his new DC hotel ahead of schedule and under budget. "He said to me, 'Mike we finished that hotel in our nation's capital on time -- ahead of schedule and under budget actually.' I said, 'Well that's probably the first time anything's been built in Washington D.C. in 100 years that was under budget and ahead of schedule,'" Pence said. Pence also said Clinton may have the media, the money, and the special interest on her side but that Trump has a "secret weapon" --"a basket of the American people who are ready for change."
9.
RYAN'S POLLING ROUNDUP:
New polling today gives a broad spectrum of results in the presidential race, ABC's RYAN STRUYK reports. A new Fox News poll shows Hillary Clinton and Donald Trump within the margin of error, 44 percent vs. 41 percent. Our new ABC News tracking poll shows Clinton with a 9-point lead. But a new poll from AP-GfK shows Clinton with a broad 14-point lead, 51 percent vs. 37 percent. New polls from CNN/ORC today show a tie at 45 percent in Nevada and Clinton leading by 9 points in New Hampshire. The two candidates are within the margin of error in Florida: Trump at 45 percent and Clinton at 43 percent in a Bloomberg Politics poll.
Fact Checking the Debates
Where Candidates Stand on the Issues
In Depth: The Latest ABC News-Washington Post Polls
Powerhouse Politics