Election 2016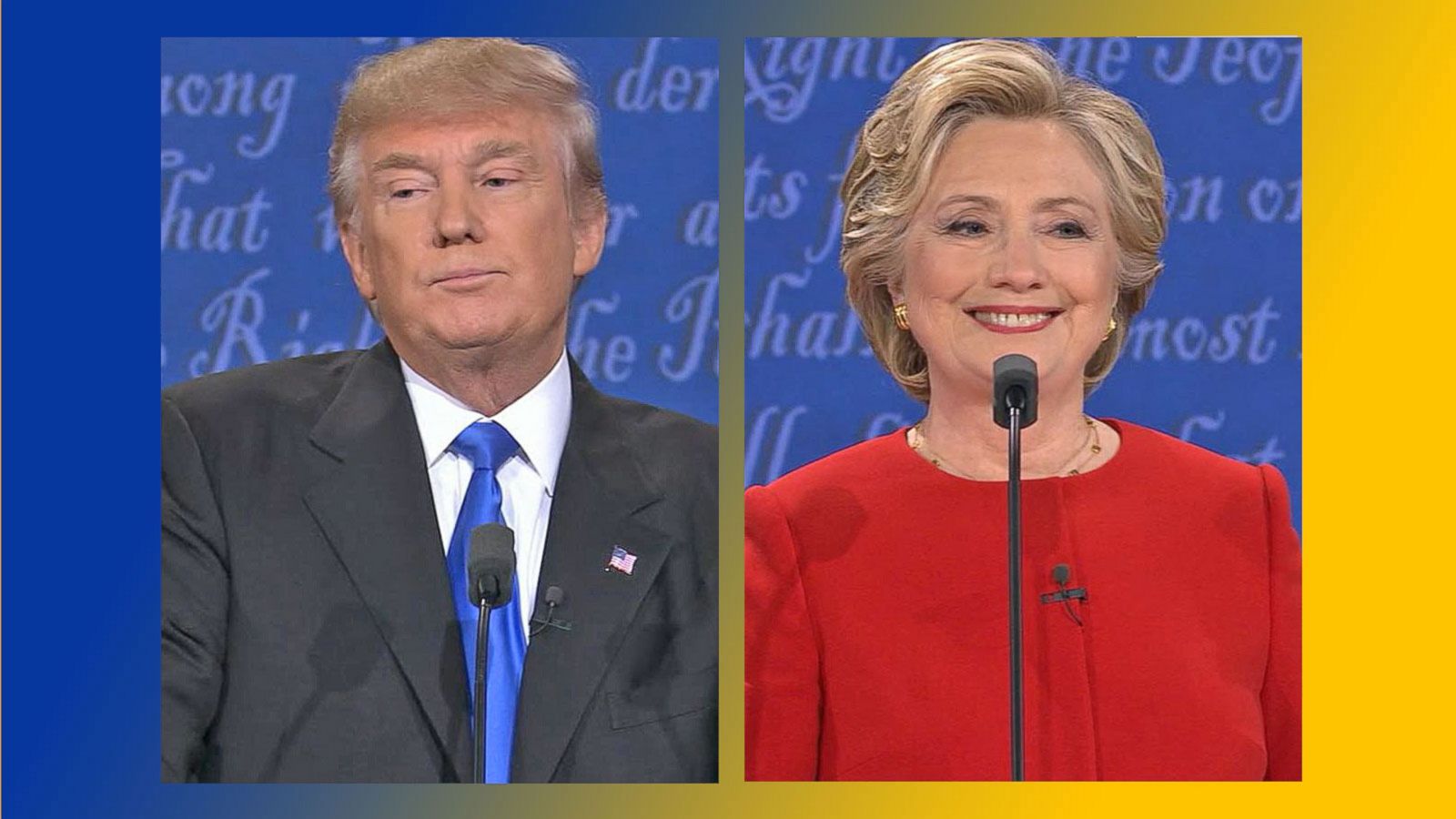 2016 Election Forecast: Predict Which Candidate Will Win the Presidential Election
A candidate needs 270 electoral votes out of 538 to win the presidency. Get started to make your own forecast.
1.
Hillary Clinton used the first presidential debate to launch a full frontal attack on Donald Trump, baiting him into fights over his personal finances, taxes, sexism, race relations, business dealings and personal honesty. If Clinton came looking for a fight, she found it. Her aggressive tone drew Trump in. He attacked Clinton right back, showing flashes of anger that channeled public frustration, and also the coarser side of his public persona. It made for some lively exchanges, including several that brought an edge to Trump's tone.
2.
Hillary Clinton and Donald Trump ushered the 2016 presidential campaign into a new phase tonight, and they did it with plenty of barbs. The two candidates faced off in their first general election debate at Hofstra University in Long Island, New York, in front of what was expected to be a historic number of television viewers. Here are 10 moments that mattered at the first general election presidential debate: http://abcn.ws/2cYL6aN
3.
Do these showdowns matter? The chances for impact seem ripe this year. The two most unpopular major-party candidates in the history of ABC News/Washington Post polls are facing off. Donald Trump's unorthodox campaign style and provocative positions have piqued public interest; the debates may be the single best opportunity for him to allay concerns about his qualifications, temperament and policy promises alike. Hillary Clinton, for her part, needs -- like Trump -- to ease questions about her trustworthiness, as well as to spark greater enthusiasm among her supporters. Can either candidate move the needle? It will be tough, ABC's GARY LANGER notes. A review of data since 1960 suggests that past debates have almost never directly and measurably changed the candidates' relative standings. That's admittedly a high standard, though, and at least some debates may have had more subtle impacts. http://abcn.ws/2daluGz
4.
There were fireworks between Hillary Clinton and Donald Trump as the two candidates faced off in the first presidential debate at Hofstra University. Clinton and Trump engaged in 90 minutes of nonstop debating, moderated by "NBC Nightly News" anchor Lester Holt, to make their case to American voters, explaining why they thought they should occupy the White House. Here are the most memorable lines of the first presidential debate.
5.
When Hillary Clinton attacked Donald Trump for not releasing his tax returns and allegedly paying zero in federal income taxes, the Republican presidential nominee had just four words to say in response. "That makes me smart," Trump said from the debate stage at Hofstra University last night. Trump has said repeatedly he is being audited by the IRS and cannot release his tax statements until the review is concluded. But during the first presidential debate in Hempstead, New York, the real estate mogul vowed to release his tax returns "against my lawyer's wishes" if Clinton releases emails she deleted from a private server she used while she was secretary of state.
Best of the 2016 Primary Debates
Inside the Republican National Convention
Inside the Democratic National Convention
In Depth: The Latest ABC News-Washington Post Polls