Election 2016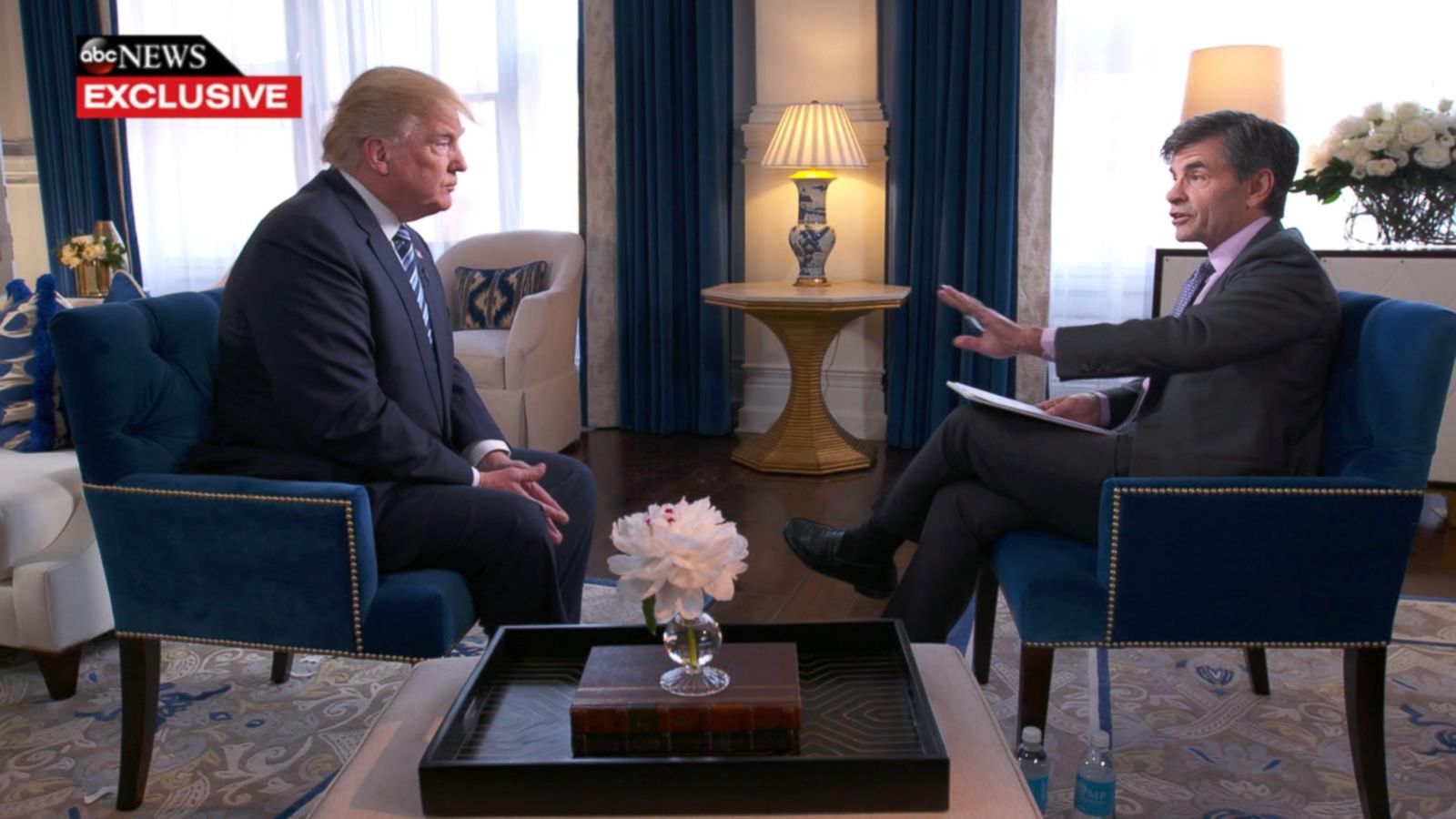 2016 Election Forecast: Predict Which Candidate Will Win the Presidential Election
A candidate needs 270 electoral votes out of 538 to win the presidency. Get started to make your own forecast.
1.
It's on! Donald Trump taunted Joe Biden during a rally in Florida last night, saying that he would "love" if the "tough guy" vice president "wants to take me to the back of the barn," according to ABC's TOM LIDDY. "Did you see where Biden wants to take me to the back of the barn," Trump told the crowd in Tallahassee. "I'd love that. I'd love that. Mr. Tough Guy. You know he's Mr. Tough Guy. You know when he's Mr. Tough Guy -- when he's standing behind a microphone by himself. That's when. He wants to bring me to the back of the barn ohhh." Trump made the comments in response to an impassioned Biden saying that if he were in high school, he'd like to take the GOP candidate "behind the gym" for his comments about women and being caught on video tape bragging about how he can grope women because he's "a star." http://abcn.ws/2fehYyV
2.
After months of traveling the country to raise money for her campaign, Hillary Clinton's high-dollar fundraising effort is finally coming to a close. The Democratic nominee attended her last fundraiser of the 2016 campaign in Miami Tuesday night according to a campaign aide. The fundraising circuit has been good to Clinton this cycle. From mansions in Bel Air to lunch at Justin Timberlake's home and a fundraiser at the estate of the late Steve Jobs in Northern California, these often lavish events have helped the former secretary of state raise over $500 million for her campaign, write ABC's JOSH HASKELL and LIZ KREUTZ. http://abcn.ws/2eDPwmA
3.
Analysis - ABC's Rick Klein
Team Trump is pleading with the Republican base to come home. Donald Trump himself is pleading with the public to … stay at his hotels? It's a curious choice of campaign time for the Republican nominee. Now less than two weeks out, he's following up a trip to one of his Florida properties – complete with testimonials from his employees – with a visit to the grand opening of his Washington hotel. (Isn't it open already? Couldn't any ribbons be cut, say, after Nov. 8?) It's part of the two-track operation that is the campaign at this late stage. There is actual campaigning going on. Then there is brand-building that might overlap with campaigning, complete with the new Trump TV-style operation. (Are there soft Trump supporters, or undecided voters, who are watching livestreams on Trump's Facebook page at 6:30 pm?) Trump has been selling himself, and his brand, from the start. Up and down the ballot, though, Republicans might be expecting a little more campaign focus at this stage.
4.
Hillary Clinton's lead in the presidential race is no longer in the double digits in the latest ABC News tracking poll, and there are signs of vote splitting that could help down-ballot Republicans. Clinton leads Donald Trump by 49-40 percent among likely voters, notes ABC's GARY LANGER. That's not significantly different from the previous 50-38 percent Clinton lead, but it holds out the possibility of better days for Trump moving beyond his difficult last two weeks. Moreover, likely voters divide essentially evenly, 47-46 percent, between the Democratic and Republican candidates in their congressional district. While the measure's imperfect (it's not limited to competitive districts, and doesn't cover Senate races), it indicates challenges for Clinton forces as they seek to turn her support into a broader, Democratic wave. http://abcn.ws/2dVQOLj
5.
The Republican Party is accusing the State Department of "stonewalling" a request to obtain the missing emails belonging to an information technology staffer who helped maintain Hillary Clinton's private server, suggesting the delay is part of a "cover-up to protect" the Democratic presidential nominee, ABC's JUSTIN FISHEL reports. New documents, first seen by ABC News, show that the State Department has not responded to a months-old request from the National Archives and Records Administration (NARA) to explain why it has so few email records belonging to the senior staffer, Bryan Pagliano, who worked at the department as a political appointee from May 2009 to February 2013. During the course of Clinton's email imbroglio, Pagliano developed a reputation as quiet insider with knowledge of Clinton's controversial email configuration. He signed an immunity agreement with the Justice Department in exchange for cooperating with FBI investigators examining Clinton's use of that private email server and has invoked his Fifth Amendment rights hundreds of times in response congressional and legal inquiries. http://abcn.ws/2eEVhDn
6.
Donald Trump defended his characterization of the presidential election as "rigged" Tuesday, noting that his warnings of voter fraud in major cities echoed those of a prior presidential candidate: Barack Obama, writes ABC's ADAM KELSEY. Trump, speaking at a campaign rally in central Florida, described a television clip of Obama he said he viewed Monday evening, showing the then-Illinois senator campaigning during his first presidential run. "Do you remember what I said, that some of the voting is rigged? OK. Everybody knows. Check out Philadelphia, Chicago, St. Louis," said Trump. http://abcn.ws/2dTZ6DD
7.
Hillary Clinton has been bringing out the big guns when it comes to her surrogate supporters — including President Barack Obama, first lady Michelle Obama and Vice President Joe Biden. At the same time, GOP candidate Donald Trump appears to be leaning less on the heavy hitters he touted earlier in the campaign, including former rivals Dr. Ben Carson and New Jersey Gov. Chris Christie, as well as former Speaker of the House Newt Gingrich. The differences in the surrogate game between the campaigns appear stark just two weeks before the election, reports ABC's MEGHAN KENEALLY. http://abcn.ws/2ePcR54
Fact Checking the Debates
Where Candidates Stand on the Issues
In Depth: The Latest ABC News-Washington Post Polls
Powerhouse Politics