Election 2016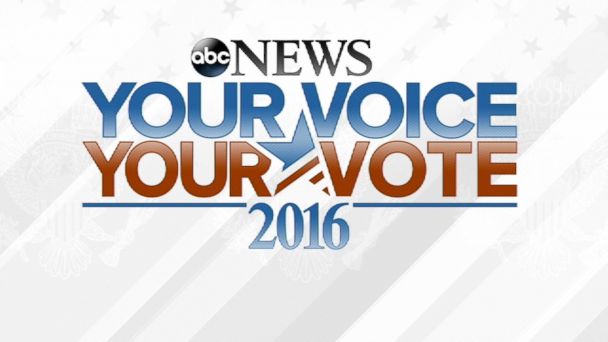 1.
Regardless of who wins, there's a reason for Granite Staters to celebrate: Tuesday marks the 100th anniversary of the New Hampshire primary. Here's your primer on all the details, courtesy of ABC's BRAD MIELKE: http://abcn.ws/20SRMrZ  
2.
Who turned out for the New Hampshire primaries and what motivated their votes? For all the answers, bookmark this page now and come back at 5 p.m. EST.The ABC News Analysis Desk will be updating this page all night with live analysis of the New Hampshire primary exit polls.
3.
Secretary of State Bill Gardner is predicting a record surge in Republican ballots cast. Democrats are not expected to show up to the polls in the record numbers they did eight years ago. Even so, overall turnout is expected to shatter the mark set in 2008. http://abcn.ws/20SRMrZ
4.
University of New Hampshire polling director Andy Smith tells ABC News "for the GOP, I like to look at Derry as it has both a blue collar core and suburban parts." On the Democratic side, Smith says, "Keene is key." He predicts a 60 percent finish for Bernie Sanders might spell statewide disaster for Hillary Clinton -- not a far-fetched scenario, as the heavily Democratic town is less than 20 miles from the Vermont border. Donald Trump might have his eye on working class towns like Rochester, Somersworth or perhaps nearby Farmington, which his state staff calls "Trump country." Polls begin closing at 7 p.m., though in some areas voting will continue until 8 p.m. http://abcn.ws/20SRMrZ
5.
New Hampshire's record at picking nominees is spotty. On the Republican side, it's a better indicator than Iowa: in the last 7 nominating contests dating back to 1976, the New Hampshire winner has gone on to win the nomination 5 times. On the Democratic side, Iowa has the edge: over the last 8 competitive contests, Iowa voters have chosen 6 eventual nominees; New Hampshirites have chosen 5. Many would argue that the states' most valuable role is paring down the choices, not picking a winner. But in 40 years, no Republican has secured the nomination without winning one of those two early states. http://abcn.ws/20SRMrZ
6.
With independents making up more than 40 percent of the electorate, the New Hampshire primary can often surprise, and that may be the case today. ABC's PAOLA CHAVEZ and VERONICA STRACQUALURSI note the five things to watch: http://abcn.ws/1Q3Pyy0
7.
One New Hampshire voter this morning wanted to see how the sausage gets made. A massive pig weighing over 600 pounds was corralled today from outside a voting station here in Pelham, New Hampshire, according to the Pelham Police Department. The pig lingered among Granite State voters, who were just filing in to their local polling station at a Pelham high school. Police said the owner was contacted and came to retrieve the pig and return it to a local farm. This was not the first intersection of the New Hampshire primary and farm animals today: A Scottish Highlander, a cattle breed, was spotted "campaigning" for Democratic presidential candidate Bernie Sanders. http://abcn.ws/1PAsR59  
Running Mates: Meet The Candidates' Other Halves
In Depth: The Latest ABC News-Washington Post Polls
In Depth: Race to 2016