Election 2016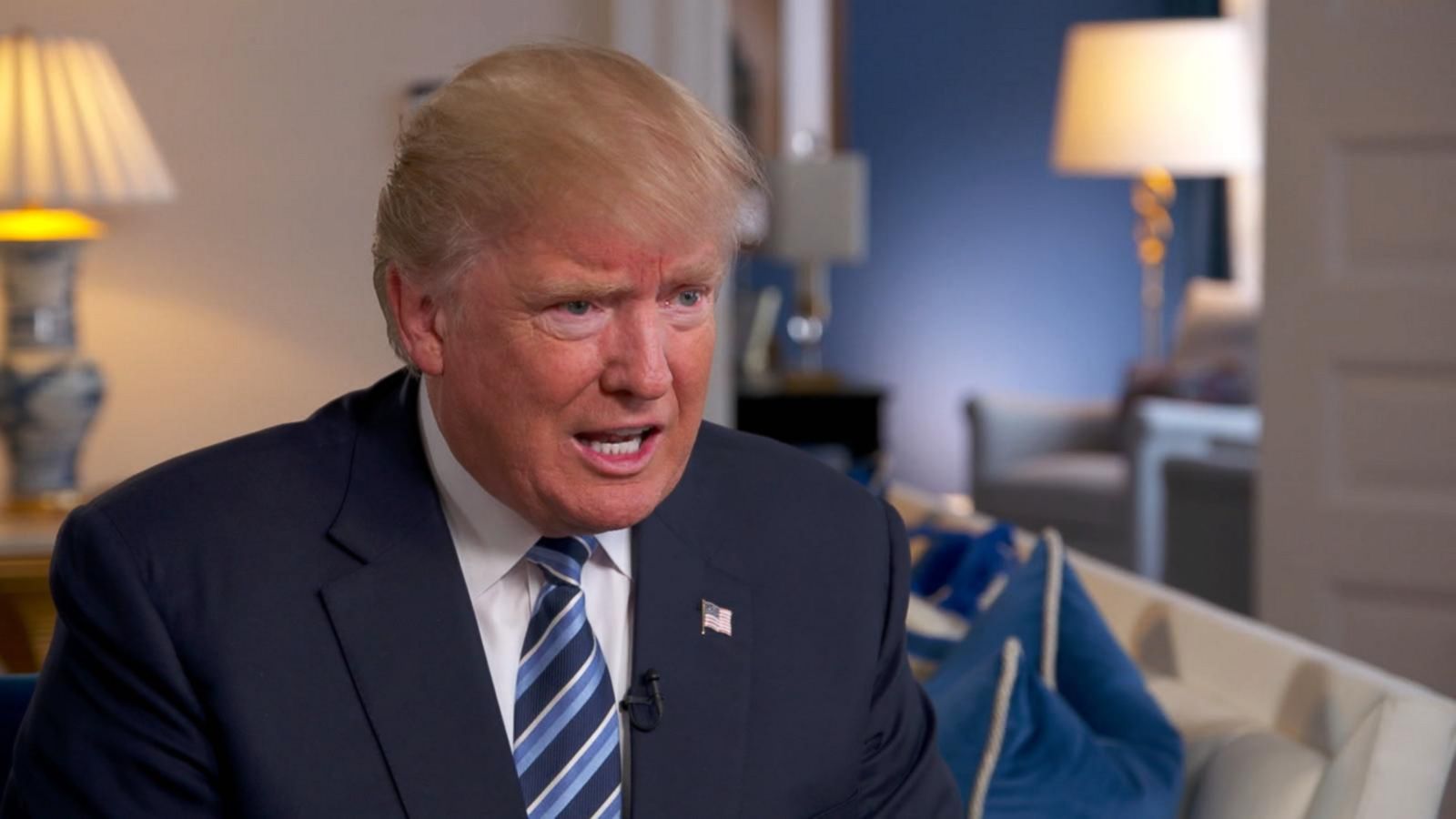 2016 Election Forecast: Predict Which Candidate Will Win the Presidential Election
A candidate needs 270 electoral votes out of 538 to win the presidency. Get started to make your own forecast.
1.
A Peek Inside 'Clinton, Inc.'
A 12-page memo attached to an email released on Wikileaks Wednesday from a longtime aide to President Bill Clinton seems to provide a step-by-step road-map to how advisers raised millions of dollars for the Clinton Foundation, former President Clinton, and the Clinton family after he left the White House, ABC's MARYALICE PARKS notes. The purported memo from Doug Band details how he and his team locked in lucrative speaking deals for Bill Clinton and how he leveraged his work at his global consulting firm, Teneo Strategies, to persuade clients to also contribute to the Clinton Foundation. Band describes his work lining up for-profit business and in-kind services for Clinton as essentially running "Bill Clinton, Inc." "We also have solicited and obtained, as appropriate, in-kind services for the President and his family – for personal travel, hospitality, vacation and the like," Band purportedly wrote in the document.
2.
Backstory
Previously released emails, dated just days prior to this memo, seem to show Band expressing concern over the conflated, tangled and confused web of personnel roles and money in the Clinton world, citing, for example, his opinion that Chelsea Clinton was running a business out of the family foundation office. He seems to urge more clearly defined roles and conflict of interest documents.
3.
Analysis - ABC's Rick Klein
John Podesta's hacked emails have provided enough raw material to fill a bookshelf with campaign retrospectives. We now have a picture of fierce internal debates over how to handle Hillary Clinton's paid-speech transcripts, emerging primary challenges from the left, and of course how to handle the matter of her email server. ("There Is Just No Good Answer," Philippe Reines wrote to Podesta and several other top aides, with dramatic spacing for effect.) But the peek behind the curtain is perhaps nowhere more revealing than in the warfare revealed between Chelsea Clinton and top Bill Clinton aide Doug Band over the Clinton Foundation and the web of personal and business connections that grew around it. A memo out this week via Wikileaks has Band describing what he labeled "Bill Clinton Inc.," describing his work to secure "in-kind services for the President and his family – for personal travel, hospitality, vacation and the like," in addition to highly paid speeches to private enterprises. This is the kind of operation the Clintons' critics have long warned about – with revolving doors, intersecting public and private interests, and opportunities for lined pockets all around. Donald Trump this week was criticized for taking a break from his campaign to attend to and hype business matters. Inside Clinton Inc., that doesn't look so out of the ordinary.
4.
Donald Trump is willing to pour millions of dollars more into his campaign, he told ABC News, amid reports that the campaign has stopped holding big-donor fundraisers and has no plans to hold new events between now and the election. "I mean, look, I'm going to be in for over $100 million," Trump said during an exclusive interview with ABC's GEORGE STEPHANOPOULOS Wednesday morning. When Stephanopoulos noted that Trump has spent $56 million so far on his campaign, the Republican presidential nominee said, "Well, no, it's $61 million. But I'm spending a lot of money. And that doesn't include everything. I'm spending a lot of money." ABC's MEGHAN KENEALLY has more: http://abcn.ws/2dJ6naQ
5.
Trump also blasted his critics for complaining that he is tending to business matters rather than his presidential campaign, arguing that Hillary Clinton takes time off the trail for less important matters. "I built one of the great hotels of the world. What am I supposed to do, not show up? I'm taking one hour off. I'm going to North Carolina right after this, then I'm going back down to Florida. I'm going up to New Hampshire. I'm all over the place," Trump said. http://abcn.ws/2eRT8AK
6.
Trump went on the offensive against military expert and former dean of the Army War College, Jeff McCausland, who said the Republican nominee's comments this weekend about the battle to reclaim Mosul show he doesn't have a firm grasp on military strategy, reports ABC's NICKI ROSSOLL. "You can tell your military expert that I'll sit down and I'll teach him a couple of things," Trump said. On Sunday, Trump tweeted the ongoing offensive against the ISIS stronghold of Mosul is turning out to be a "total disaster." http://abcn.ws/2dXXw3o
7.
Mitt Romney expressed disappointment in the state of the presidential race Wednesday, joking that he often asks himself why he stayed out of the 2016 bid for the White House. "I get asked on a regular basis, 'Boy, why aren't you running this year?' I ask myself that a lot too. But I did that once," Romney said. He made self-deprecating jokes about his loss to President Barack Obama in 2012, borrowing a line from Democrat Walter Mondale, who lost to Ronald Reagan in the 1984 presidential election: "All my life I wanted to run for president in the worst way and that's what I did." ABC's MARGARET CHADBOURN has more: http://abcn.ws/2eH0DxT
8.
In a campaign season so venomous, so full of fury and so divisive, many voters are asking if this is all our democracy can offer. The answer is no. There are other candidates, including one a lot of people might not have heard of, named Evan McMullin. McMullin is a 40-year-old independent conservative candidate from Utah. He spent 10 years in the CIA, where he says he hunted down al-Qaeda leaders in the Middle East. He was also an investment banker and a House Republican staffer. McMullin and his running mate Mindy Finn have no secret service team, no private jets, note ABC's TERRY MORAN, MEAGAN REDMAN and LAUREN EFFRON. http://abcn.ws/2eShc7J
9.
It's a joke Donald Trump has made often. "I always said I'm getting to Pennsylvania Avenue one way or another, so here I have," Trump said Tuesday in Sanford, Florida. Wednesday, he left his run-through of battleground states for a stop in the city where he hopes to reside. He officially opened his new hotel, Trump International, in the Old Post Office at 1100 Pennsylvania Ave, reports ABC's CANDACE SMITH. It is yet another example of the Republican nominee's mixing business with presidential — which is growing more common as the election nears its close. http://abcn.ws/2dXbRNq
Fact Checking the Debates
Where Candidates Stand on the Issues
In Depth: The Latest ABC News-Washington Post Polls
Powerhouse Politics