Election 2016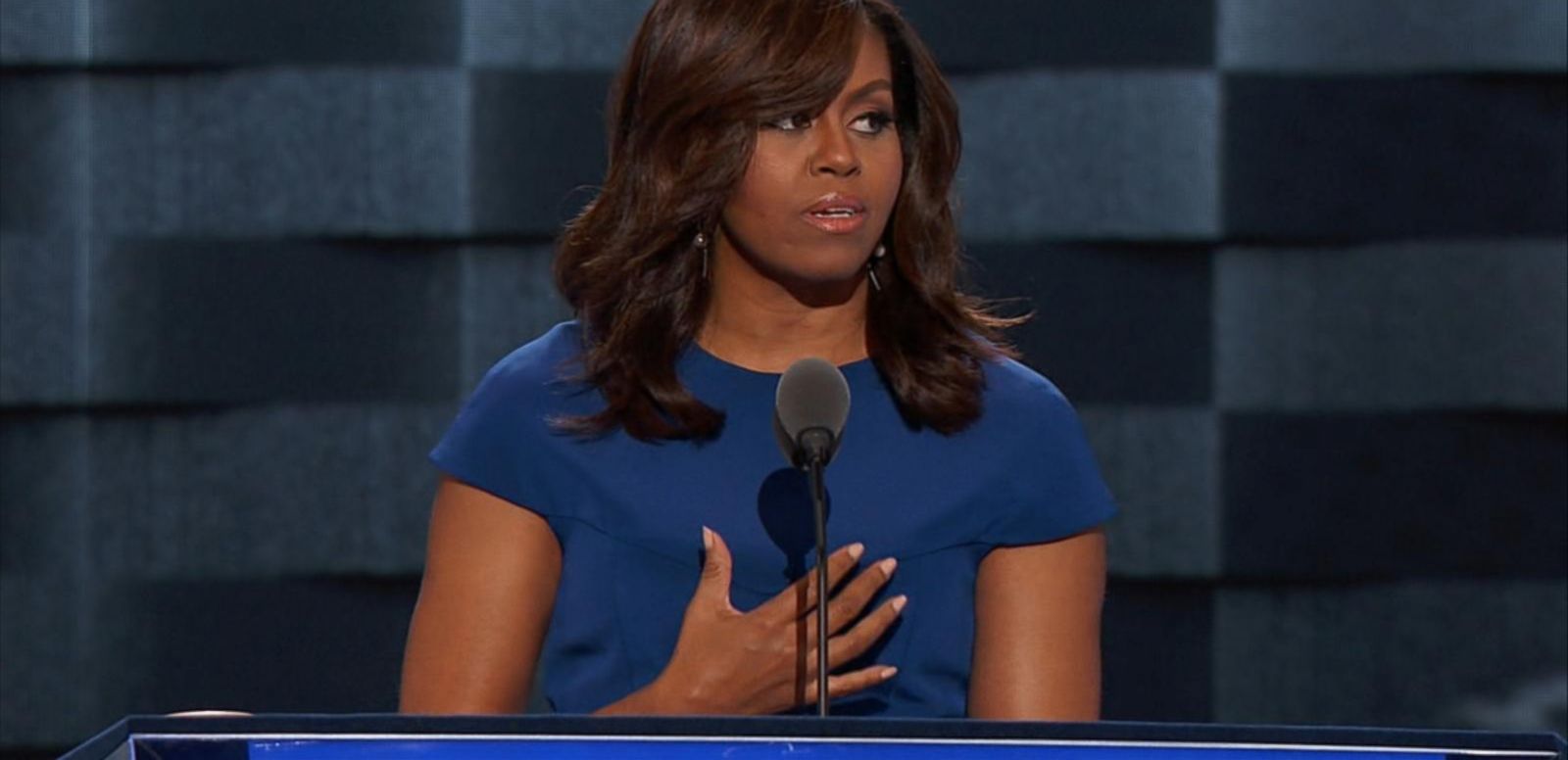 1.
Democrats brought the drama to Pennsylvania and we're only a day in. Big name political stars -- including Hillary Clinton's former rival Sen. Bernie Sanders, Sen. Elizabeth Warren and First Lady Michelle Obama -- took the stage Monday, but it was the action on the floor that created the most fireworks. The Democratic convention did not get off to a smooth start on Monday. ABC's MEGHAN KENEALLY has more on what to expect from today: http://abcn.ws/2a32jga
3.
Every day, ABC News will be fact-checking speakers at the Democratic National Convention, thanks to ABC's CHRIS GOOD, JOHN KRUZEL and NOAH FITZGEREL. http://abcn.ws/2a7rHWL
4.
"We are stronger together," the campaign slogan says. But the voices of the convention say there's still strong interest in staying apart. A raucous Democratic National Convention opened Monday night under conditions previously found only in paperback political thrillers, ABC's RICK KLEIN writes. The chair of the Democratic Party was almost literally booed away entirely. The city was on a sweltering, soaked and locked-down edge. A massive email hack of the Democratic National Committee was being blamed on the Russians. A night that was intended to showcase Democratic unity instead exposed the opposite. Mere mentions of the names of Hillary Clinton and Tim Kaine drew jeers and worse from delegates early on. http://abcn.ws/2acFIx0
5.
Sen. Bernie Sanders took the stage as the last speaker of the night Monday at the Democratic National Convention, capping a hard-fought primary and urging supporters to vote for Hillary Clinton, despite many being angry over the outcome. "Hillary Clinton must become the next president of the United States," Sanders told the crowd in Philadelphia. His speech came after his supporters booed several of the first speakers of the evening, and he addressed that anger early in his speech, ABC's MEGHAN KENEALLY reports. "I understand that many people here in this convention hall and around the country are disappointed about the final results of the nominating process," Sanders said. "I think it's fair to say that no one is more disappointed than I am." http://abcn.ws/2a9Fp5B
6.
In a rousing call for Democratic unity behind Hillary Clinton, First Lady Michelle Obama described the presumptive Democratic presidential nominee as a "true public servant" with the ability and experience to lead, while criticizing Donald Trump without mentioning him by name. "Hillary Clinton has never quit on anything in her life," Obama said. "I want someone with proven strength...someone who understands that the issues a president faces are not black and white and cannot be boiled down to 140 characters." ABC's BENJAMIN SIEGEL has more. http://abcn.ws/2aaC1e0
7.
Sen. Elizabeth Warren, facing down a number of supporters who were upset that she decided to support Hillary Clinton, railed against a "rigged" system and said that Donald Trump, the Republican nominee, has been exploiting that system his entire life. Warren, a 67-year-old first-term senator, who emerged as a hero among progressives for her passionate focus on economic issues like inequality and Wall Street reform, was charged tonight with the difficult task of uniting a party that is currently facing divisions. "Bernie reminds us what Democrats fight for every day," she started in what would be one of several attempts to unite a fractured party. "Thank you, Bernie." The crowd appeared to turn on Warren at several points in the speech, however, particularly when she endorsed Clinton, ABC's MICHAEL HAYDEN EDISON notes. Protesters chanted "we trusted you" and "Goldman Sachs" during her appeal for Democrats to vote for Clinton. http://abcn.ws/2a5QEhl
Best of the 2016 Primary Debates
Inside the Republican National Convention
Republican National Convention Speeches
In Depth: The Latest ABC News-Washington Post Polls