Election 2016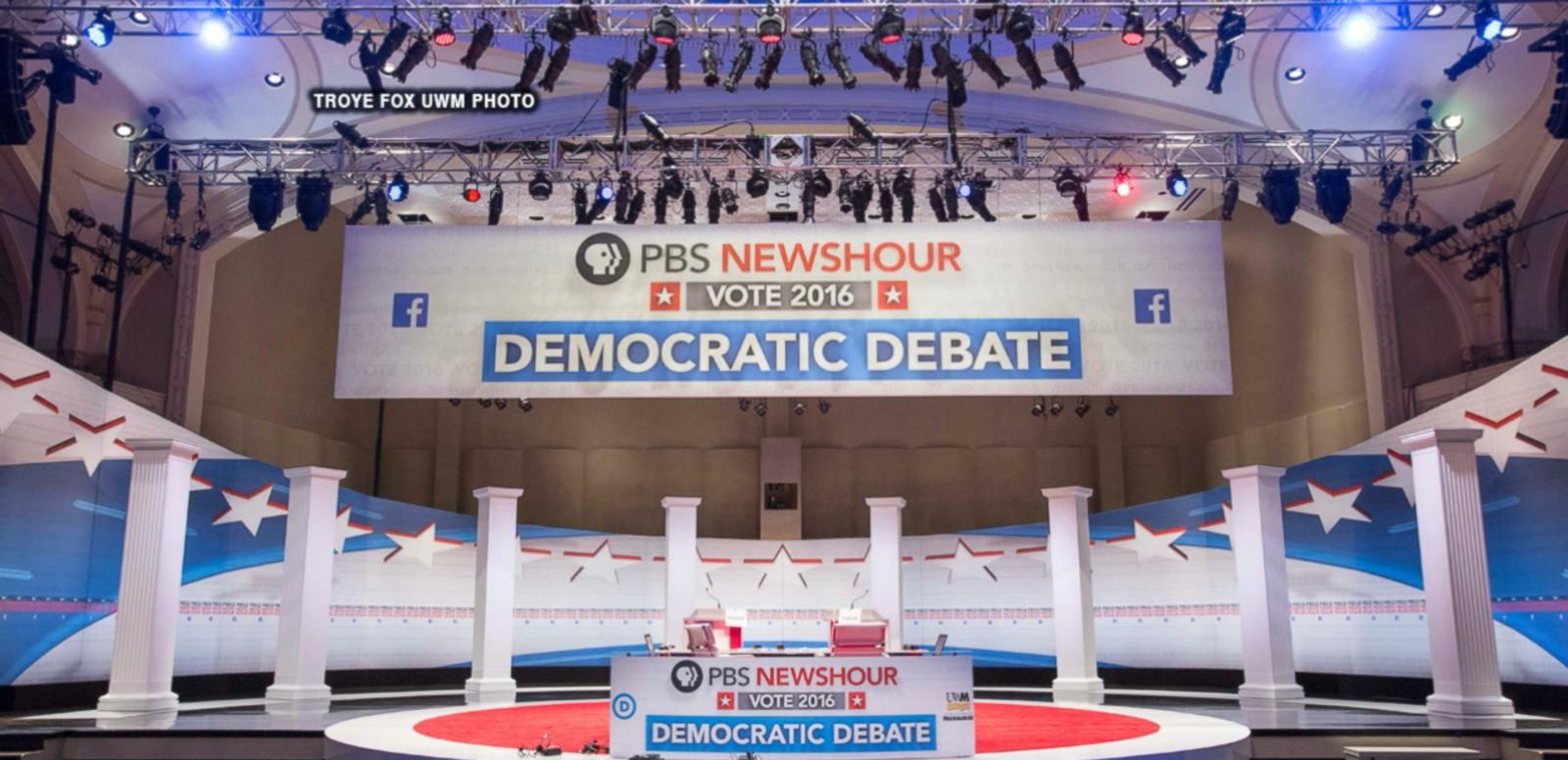 2.
Perhaps the only surprise Tuesday night was Bernie Sanders' competitiveness among nonwhites and mainline Democrats. A further thought this morning, sparked by Rick Klein, was to look at those groups by age. Voilà: It's about those pesky youngsters. Overall, as we've reported, nonwhites in New Hampshire divided evenly, 50-49 percent, Clinton-Sanders. That was unexpected, given that nonwhites have been among Clinton's strongest groups in national polls. ABC's NEWS ANALYSIS DESK has more. http://abcn.ws/1T83qwu
3.
ABC's PAOLA CHAVEZ and VERONICA STRACQUALURSI have five things to know about how New Hampshire changed the race leading into the next contests in Nevada and South Carolina. http://abcn.ws/1QW9Ah2
4.
Analysis -- ABC's RICK KLEIN
Yes, Hillary Clinton has a big, enormous, ridiculous lead among superdelegates. No, this is not necessarily the best time for her campaign to be bragging about that fact. According to ABC's delegate count, Clinton currently leads Bernie Sanders 394-44 among delegates, despite her blowout loss in New Hampshire and only the narrowest of wins in Iowa. Clinton campaign aides are touting that lead, at least implicitly, in arguing to supporters and donors that the delegate math is overwhelmingly in her favor. That, though, makes a few dangerous assumptions. First, it presumes that if superdelegates matter, they would openly deny the nomination to someone who won more delegates via actual voting. (Remember 2008, anyone?) Second, and more urgently, it presumes that Sanders supporters won't wake up to this possibility and use it as motivation. A line about how the establishment is trying to subvert the judgment of the people could slip rather easily into a Sanders stump speech.
5.
Chris Christie, Carly Fiorina Suspend Presidential Campaigns
New Jersey Gov. Chris Christie formally suspended his presidential campaign Wednesday. The New Jersey governor held a meeting with his campaign staff at 4pm this afternoon to thank them and announce the news, ABC's JOSH MARGOLIN and JORDYN PHELPS report. The decision comes a day after the New Jersey governor came in a disappointing 6th place in New Hampshire. http://abcn.ws/1QVFnPd Former Hewlett Packard CEO Carly Fiorina also called it quits: "While I suspend my candidacy today, I will continue to travel this country and fight for those Americans who refuse to settle for the way things are and a status quo that no longer works for them," Fiorina wrote in a statement released Wednesday, one day after finishing in 7th place in the first-in-the-nation New Hampshire primary. http://abcn.ws/1RqFFQq
6.
Fresh off his victory in the Granite State, Donald Trump told a crowd at Clemson University in South Carolina it's now their turn to deliver the billionaire another win. "Believe me if you vote for Trump, and again I don't want your money, I want your vote," the real estate mogul said, predicting a win here would eliminate his competition for the GOP nomination. "You vote for Trump, we win here, we're going to run the table." With nine days left until voters in the Palmetto state go to the polls, the Trump campaign has staff and volunteers hitting the phones and the streets to get out the vote -- even driving around several RVs with Trump's face and his "Make America Great Again!" slogan pasted all over, ABC's JOHN SANTUCCI reports. http://abcn.ws/1Q9Nhrm
7.
In an interview with ABC News' Jonathan Karl on his charter plane to South Carolina, Marco Rubio said that he had made the decision at last Saturday's debate not to attack Republicans, but that "in hindsight, maybe that was a mistake." ABC's INES DE LA CUETARA reports, Rubio's performance at the Feb. 6 GOP debate, hosted by ABC News, was criticized for being robotic, after he repeated an attack line against President Obama four times. http://abcn.ws/1Xjibgs
Running Mates: Meet The Candidates' Other Halves
In Depth: The Latest ABC News-Washington Post Polls
In Depth: Race to 2016