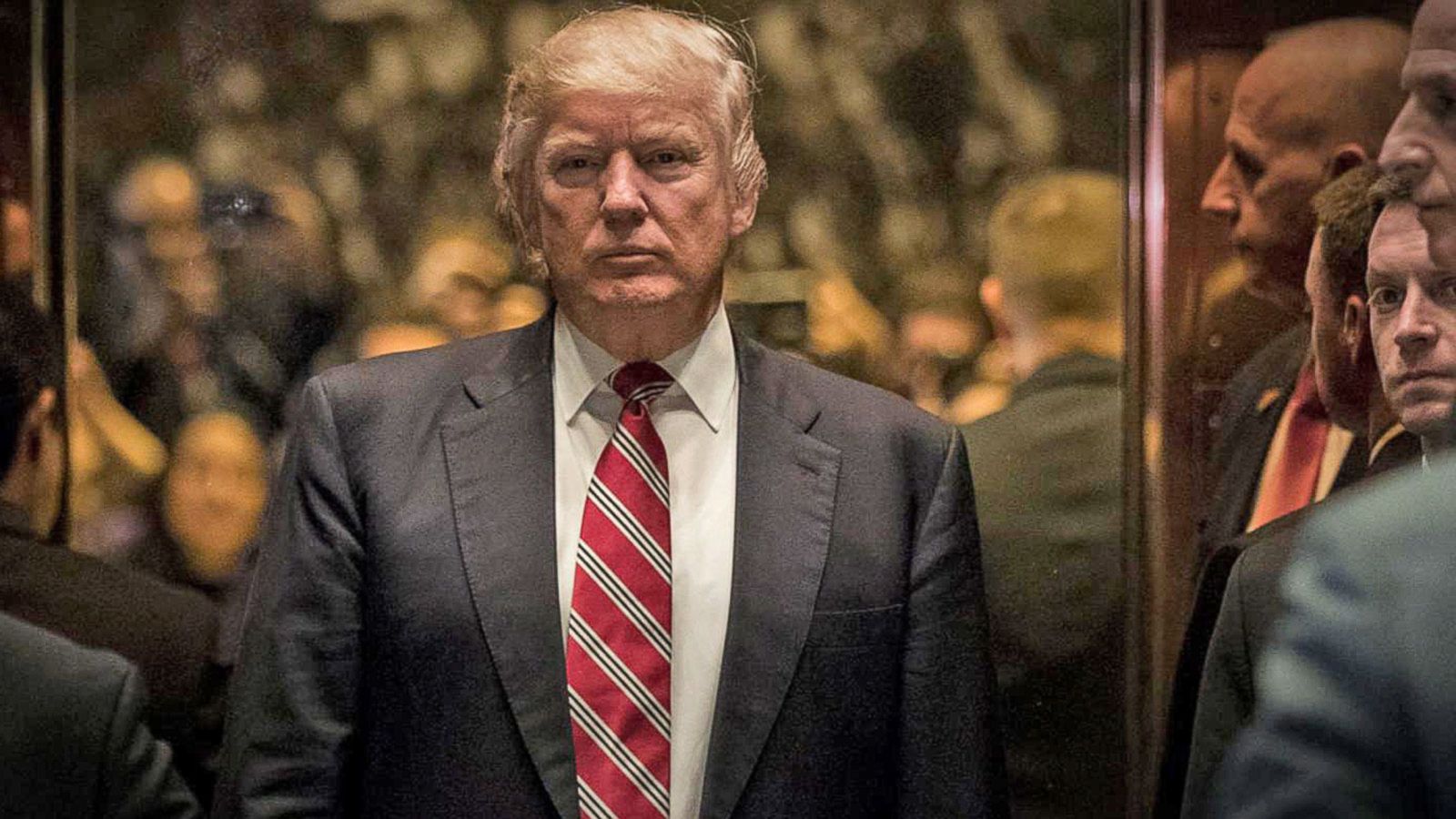 1.
Donald Trump enters office as the most unpopular of at least the last seven newly elected presidents, a new ABC News/Washington Post poll finds, with ratings for handling the transition that are also vastly below those of his predecessors. Forty percent of Americans in the national survey approve of the way Trump has handled the transition, half as many as the 80 percent who approved of Barack Obama's preparations to take office. Trump also far trails George W. Bush (72 percent transition approval), Bill Clinton (81 percent) and George H.W. Bush (82 percent) on this measure. Similarly, just 40 percent in this poll, produced for ABC News by Langer Research Associates, approve of most of Trump's cabinet choices -- trailing his four predecessors by anywhere from 19 to 26 percentage points. ABC's GARY LANGER has more. http://abcn.ws/2k0pQqh
2.
Even with those weak ratings, Trump garners high expectations on some issues: Six in 10 Americans expect him to do an excellent or good job on the economy and on jobs alike, and 56 percent expect him to do well in handling terrorism. According to ABC's GARY LANGER, positive expectations for Trump drop to around 50 percent on three other issues -- helping the middle class, handling the deficit and making Supreme Court appointments. Expectations go negative on four more -- handling health care, international crises, race relations and issues of particular concern to women. http://abcn.ws/2k0pQqh
3.
Analysis - ABC's RICK KLEIN
What the heck does he have to lose, one might ask. More than half the country views Donald Trump unfavorably, according to the new ABC News/Washington Post poll. That gives him the weakest approval ratings of any incoming president in the modern era of polling, going back 40 years. His inauguration week is being dominated by a feud with a civil-rights icon that's leading to boycotts of his big event. Yes, John Lewis started it – and his declaration that Trump is not a legitimate president is potentially corrosive. Yet Trump will be the president starting Friday; if ever there was a moment where he could ignore the polls and his critics, one might think this would be it. There are lessons Donald Trump will never learn, and some that will hit him along with the presidency, surely. He sees himself, and his followers, as unduly persecuted. Will being on the inside change that?
4.
European leaders reacted Monday to a wide-ranging interview with U.S. President-elect Donald Trump that touched on a variety of European issues from NATO to Brexit. In the interview with German newspaper Bild and The Times of London, Trump again called NATO "obsolete," said he'd make a trade deal with Britain "very quickly," and predicted other nations would leave the European Union after Britain's historic Brexit vote last June. ABC's ELIZABETH MCLAUGHLIN explains how European leaders are reacting to Trump's latest comments. http://abcn.ws/2jhixqQ
5.
Let the education wars begin. Donald Trump's choice to lead the Department of Education, Betsy DeVos, has the nation's teachers unions preparing to re-enter battle over public education systems, a little over a year after a bipartisan education reform deal was reached on the Every Student Succeeds Act (ESSA). DeVos, a wealthy Republican donor and activist, has been a long-time champion for school choice in her home state of Michigan, where she's advocated in favor of vouchers and the expansion the state's charter schools. While DeVos' admirers revere her as an effective disrupter who has put her own money into supporting school choice policies, ABC's JORDYN PHELPS notes, her critics tie her to the checkered track record of Michigan's charter schools and see her advocacy for vouchers as a threat to public education. http://abcn.ws/2jFMgd1
6.
Americans divide evenly on whether the incoming Trump administration is complying with ethics laws. And while a bare majority in a new ABC News/Washington Post poll accepts President-elect Donald Trump's business ownership plan, three-quarters say he should release his tax returns. Contrary to his comment that the American public doesn't care about the issue, four in 10 of those polled say they care "a lot." In terms of ethics, the poll finds Americans are split on whether or not Trump, his family and his advisers are complying with federal ethics laws. ABC's GARY LANGER has more: http://abcn.ws/2j1B61r
7.
Donald Trump's attack on Rep. John Lewis, a civil rights icon, this weekend has rekindled the perception among many critics that the president-elect has done little to improve his standing among black voters, who consistently gave him single-digit approval ratings during the presidential campaign. After a Friday interview in which Lewis said Trump was not the "legitimate" president because of alleged Russian interference in the election, Trump responded on Twitter, writing that Lewis "should spend more time on fixing and helping his district..." writes ABC's MEGHAN KENEALLY. http://abcn.ws/2jYpPmA
Tracking the Transition
Where Trump Stands on the Issues
Meet Trump's Administration
Powerhouse Politics Podcast