Election 2016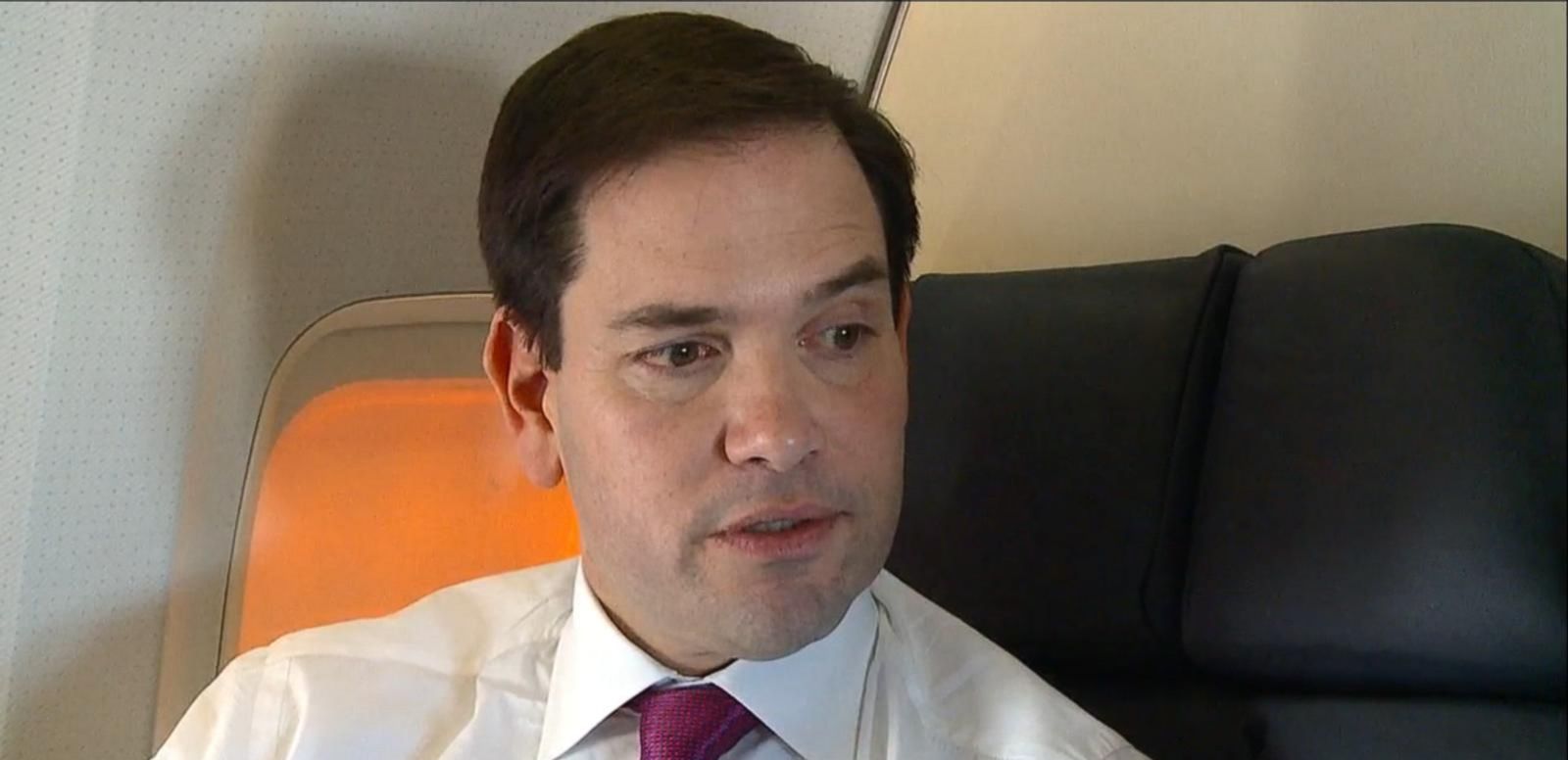 1.
Ahead of his victory in the New Hampshire primary, Republican presidential candidate Donald Trump said his campaign was getting "great signals" that he would win in the Granite State. "Whatever rally, you know, many, many people would show up -- many more than we ever anticipated," he said in an interview on "Good Morning America" today. "It's a great place - New Hampshire - you know I love the people and they were reflective of it. It was a great evening." As polls closed in the Granite State Tuesday night, ABC News projected Trump would win the New Hampshire Republican primary. And, as of this morning, Trump had garnered more than 35 percent of the vote, holding onto a nearly 20 percentage point lead over second-place finisher, Ohio Gov. John Kasich. http://abcn.ws/20L4rjY
2.
Trump said he expects to absorb some of the other GOP candidates' support as they exit the race. "I'm going to get some of those votes also," he said. "A lot of them." Trump said in victory speech last night, sounding a note of confidence for the primaries ahead. "We are going to start winning again and we're going to win so much, you are going to be so happy," Trump told a cheering crowd. "We are going now to South Carolina. We're going to win in South Carolina." http://abcn.ws/20L4rjY
3.
Your ABC News Analysis Desk has more on what brought voters to the polls in the New Hampshire primaries Tuesday based on the exit polls results: http://abcn.ws/1WbKUTo
4.
Clarity will have to wait. Contests that were expected to bring order to a chaotic race have instead set up more chaos. There's now a higher likelihood than ever that both the Republican and Democratic contests extend well into the spring. New Hampshire voters famous for the independent streaks ran to their polarized corners to deliver landslide wins for Bernie Sanders and Donald Trump. The Democratic race is headed for a reset. Hillary Clinton's seemingly insurmountable advantages are likely to be lost in a flurry of online and on-the-ground enthusiasm, with the frontrunner left trying to co-opt an unlikely challenger's message. For the Republicans, a jumble near the top delivered Donald Trump a win and a second-place surprise of a finish to John Kasich. Rather than winnow the field, New Hampshire effectively added a new name to the list of viable GOP candidates. http://abcn.ws/1V2wowY
5.
In the Note's Inbox -- Democrats Go 'Godfather' on Trump
A new video from the Democratic National Committee "celebrating" Trump's win in the New Hampshire primary: "Donald Trump is The GOPFather...A candidate they can't refuse..." WATCH: https://youtu.be/frAjvaX6GGg
6.
Coming off a strong second place finish in the New Hampshire primary, Ohio Gov. John Kasich said that he's prepared to fight for the GOP presidential nomination. "It's a long race. We're going to go through South Carolina, ultimately to the Midwest," Kasich said on "Good Morning America" this morning. "This is a long, long race." "Everybody always underestimates me," he added. Kasich's home state of Ohio is a crucial winner-takes-all delegate prize that doesn't vote until mid-March, ABC's RYAN STRUYK notes. Kasich also insisted that he can unite the Republican party - including backers of Donald Trump, who won the New Hampshire contest by almost 20 percentage points. "We can attract the Democrats," he said, talking about the general election. "We're Americans before we're Republicans and Democrats." http://abcn.ws/1nXDbwR
7.
Kasich emerged as a kind of anti-Donald Trump candidate, earning his best support among some of Trump's weakest groups. Here are the seven factors that earned him a projected second-place finish in the Granite State, according to vote analysis and exit poll results. http://abcn.ws/20nsDU8
Running Mates: Meet The Candidates' Other Halves
In Depth: The Latest ABC News-Washington Post Polls
In Depth: Race to 2016