Election 2016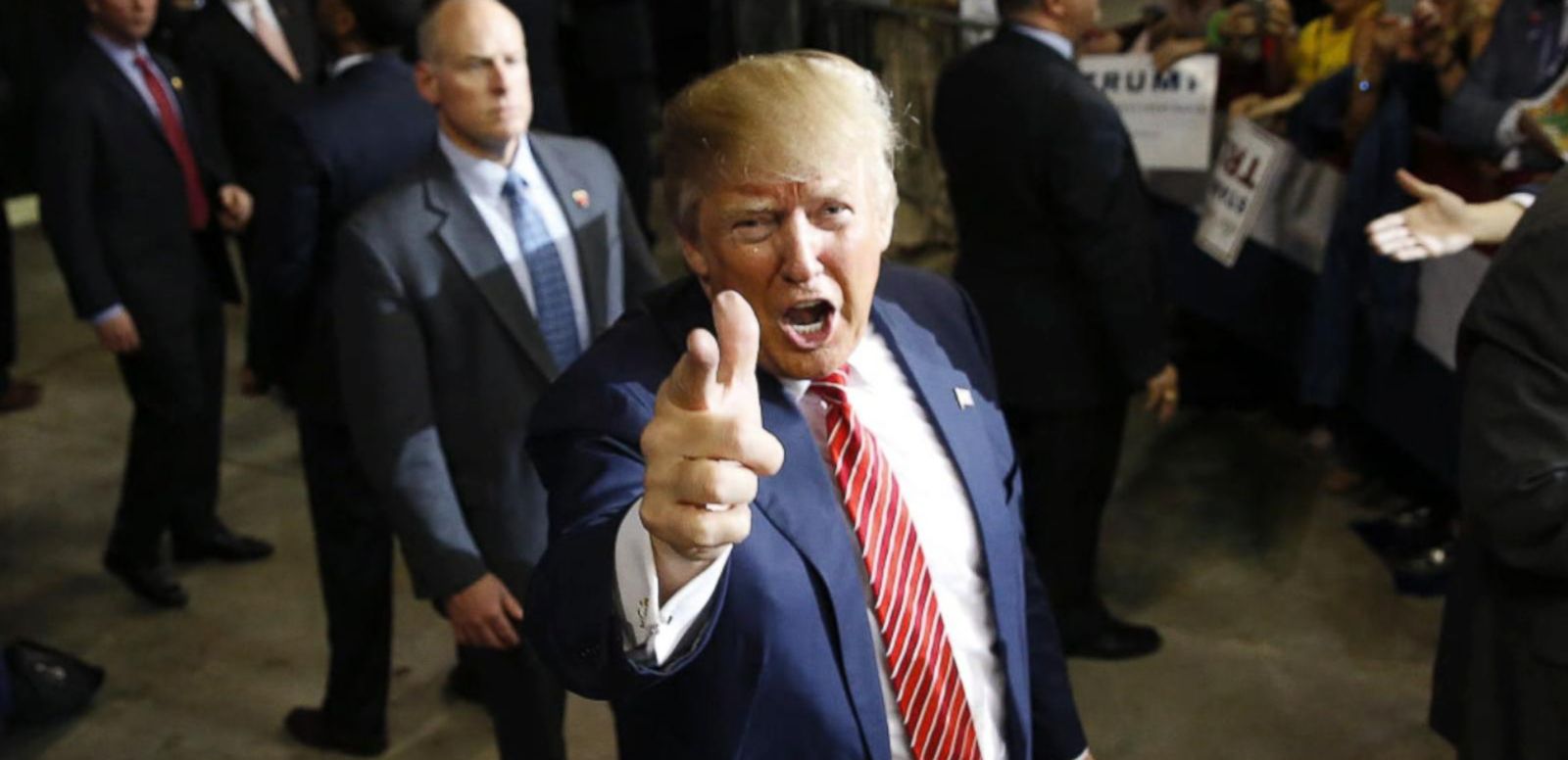 2.
Burned by the Bern, Hillary Clinton blasted back with details -- hoping that a series of reality checks can stall Bernie Sanders' momentum in the Democratic race. The lines broke through in a relatively tame debate Thursday night in Milwaukee. The repetition might have made even Marco Rubio blush, though none of it is guaranteed to be an effective counter to a Sanders message that's gaining traction. Among Clinton's lines: "That's a promise that cannot be kept." "We should not make promises we can't keep." She continued: "We should level with the American people." "You need to level with people." "We have to level with people." http://abcn.ws/1KJBmOy
3.
Sanders was quick with the one-twos, going as far as to remind Clinton he did not run against President Obama. ABC's PAOLA CHAVEZ has more on the best lines of the night. http://abcn.ws/1KJtEE4 THE DEBATE IN A MINUTE, courtesy of ABC's TOM THORNTON and ALI DUKAKIS: http://abcn.ws/1KKhKK7
4.
After criticizing Hillary Clinton's Iraq War vote at Thursday night's debate, Bernie Sanders turned to attacking Clinton's relationship with Henry Kissinger, whom Sanders called "one of the most destructive secretaries of state." ABC's VERONICA STRACQUALURSI has more. http://abcn.ws/1PGDS54
5.
Jeb Bush fired back on attacks leveled by rival Marco Rubio that the former Florida governor has little or no foreign policy experience. "To suggest that he has foreign policy experience and I don't is kind of ludicrous," Bush told ABC's GEORGE STEPHANOPOULOS in an interview on "Good Morning America" today. "I'm pretty fluent on foreign policy issues," Bush added. "I look forward to debating Marco on these issues." Rubio said on the campaign trail in South Carolina earlier this week that Bush has "no foreign policy experience." "I thank God every day that George W. Bush was president, but Jeb has no foreign policy experience," he added. Bush's brother, former President George W. Bush, will make his first public appearance on the campaign trail this year in South Carolina on Monday. "He's been supportive for a long while," Jeb Bush said of his big brother. "This was the appropriate place for him to start his campaigning." Bush added, "For my brother to speak on my behalf about the skills I have to lead this country will be quite helpful." http://abcn.ws/1Qboih2
6.
Bernie Sanders beat Hillary Clinton by 22 points in the New Hampshire primary Tuesday. But when the dust settled, the delegate count was roughly equal, with ABC estimating that each candidate picked up 15 delegates, ABC's ALANA ABRAMSON reports. So what is going on? To win the Democratic nomination, a candidate must obtain a certain number of delegates -- individuals who will cast votes at the DNC convention this summer. But there are two types of delegates in the Democratic party: pledged delegates, which are generally based on vote count, and unpledged delegates, or superdelegates. The latter include former and current Democratic leaders and elected officials. They can select the candidate of their choosing, wherever they want and whenever they want - and can switch at any time. Sanders leads in pledged delegates; he has 36 while Clinton has 32, according to ABC News estimates. But Clinton has a huge lead in superdelegates, with 362 to Sanders' 8. http://abcn.ws/1KIrIMi
7.
GOP presidential candidate Jeb Bush got help from his mom and now he's enlisting the help of his older brother. George W. Bush joins Jeb Monday night in North Charleston, South Carolina for the pair's first public campaign event together. The former president has fundraised for Jeb before, notably appearing with their father at a major Houston event last fall, ABC's CANDACE SMITH and VERONICA STRACQUALURSI note. "President Bush has been incredibly supportive of his brother's campaign and Governor Bush is excited to have him out on the trail," Bush's spokeswoman, Kristy Campbell, wrote in a statement provided to ABC News. http://abcn.ws/1KIPLus
Running Mates: Meet The Candidates' Other Halves
In Depth: The Latest ABC News-Washington Post Polls
In Depth: Race to 2016