Election 2016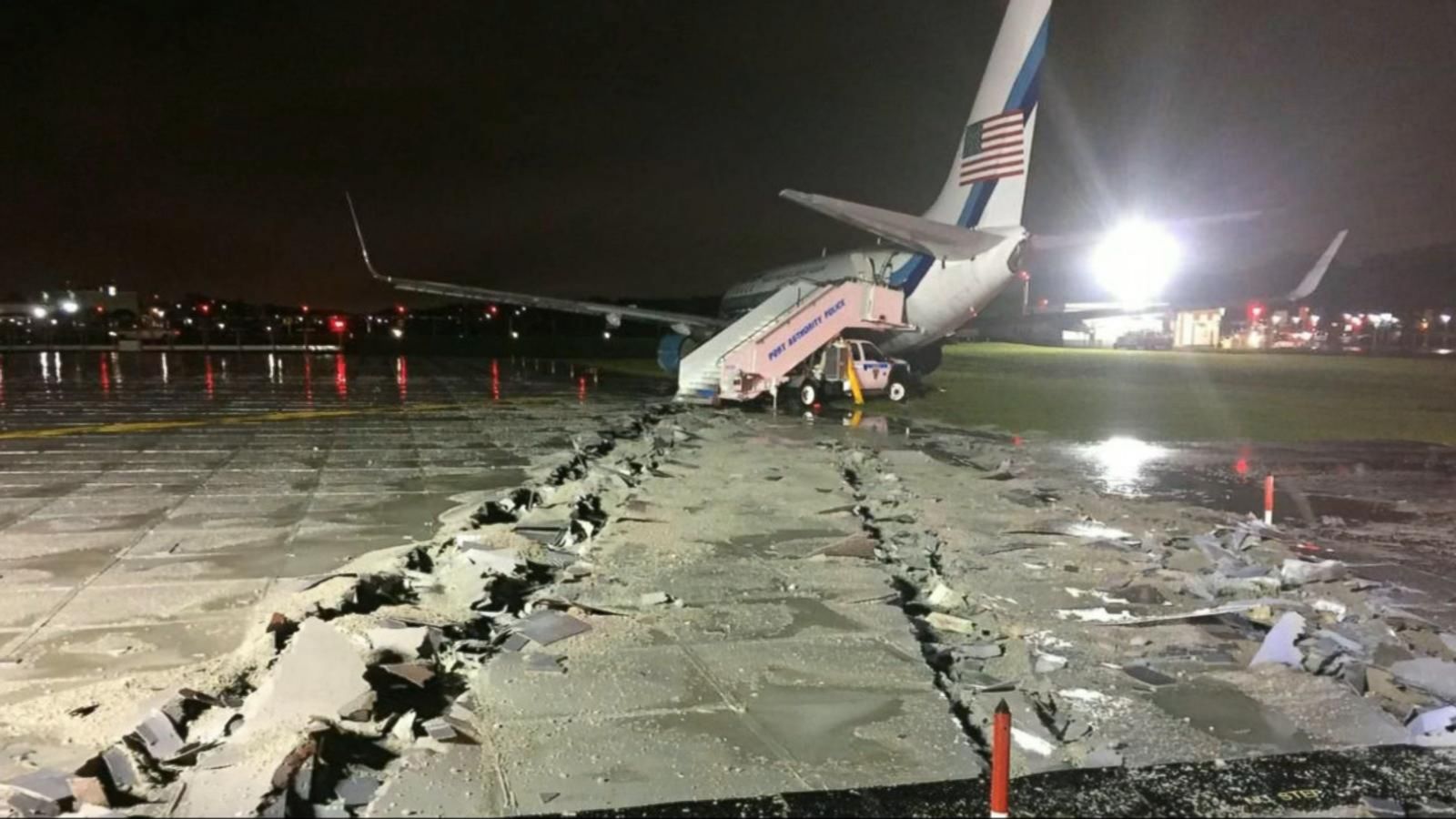 2016 Election Forecast: Predict Which Candidate Will Win the Presidential Election
A candidate needs 270 electoral votes out of 538 to win the presidency. Get started to make your own forecast.
1.
Indiana Gov. Mike Pence said he is "really grateful" for quick action that kept all passengers and crew safe when his campaign plane skidded off the runway at New York's LaGuardia Airport last night, ABC's KATIE KINDELAN notes. "Thank God everybody was fine," Pence, Donald Trump's running mate on the Republican presidential ticket, said today on "Good Morning America." "I'm just really grateful, really grateful for some quick action," he said. "Not only by the pilots but also by first responders who were literally, it seemed like they were on the scene at LaGuardia before the plane even came to a halt." http://abcn.ws/2e3TPcz
2.
According to the FAA, there were no injuries among the 37 people on board the Boeing 737. The charter aircraft's slide off the runway at around 7:40 p.m. prompted a temporary closure of the entire airport. "We just immediately felt heavy braking on the runway and the plane fishtailed a little bit," Pence said of the accident. "Just for a few seconds you could feel us bouncing off and with mud splattered up on the windows we figured we were off the runway." Pence, a father of two, said the accident reminded him of advice from his son, Michael. "My son is a Marine Corps aviator, and Michael always tells us, 'Every landing you walk away from is a good one,'" Pence said. http://abcn.ws/2e3TPcz
3.
At a rally in Ohio last night, Trump told supporters, "I just spoke to our future vice president and he's OK. He was in a big accident with a plane. The plane skidded off the runway and was pretty close to grave, grave danger...He's fine, he got out, everybody's fine, everybody's fine." More from ABC's DAVID CAPLAN: http://abcn.ws/2dQNRIK
4.
In his second rally of the day, Donald Trump, after being an hour and a half late, had some fun with his audience, joking throughout his remarks. Trump questioned why an election was even being held, saying that Hillary Clinton's policies are "so bad." "In just thinking to myself right now, we should just cancel the election and just give it to Trump right?" Trump said. "Why are we even having it for? What are we having it for? Her policies are so bad, boy do we have a big difference." http://abcn.ws/2eAK6ev
5.
ABC's INES DE LA CUETARA:
Mike Pence's plane was grounded for an hour in Ft Dodge Regional Airport by air traffic control at LaGuardia Airport so Pence and his team killed 20 minutes by tossing a football on the tarmac. WATCH: http://bit.ly/2eKBWhm
6.
ABC's JESSICA HOPPER:
At a rally in a high school gym in Lorain, Ohio, Sen. Tim Kaine used the words of Ohio's governor to blast Trump's rigged election claims. "And Donald Trump is just trashing that notion, how going around just saying that the election will be rigged right. John Kasich said that's a big fat lie. I quote your governor, "That's a big fat lie," Kaine said. Kaine also brought up Trump's use of Chinese Steel and tailored it to his audience. "He's building his hotels, he could buy steel from Ohio or Pennsylvania but he is buying steel and aluminum from China."
Fact Checking the Debates
Where Candidates Stand on the Issues
In Depth: The Latest ABC News-Washington Post Polls
Powerhouse Politics