Election 2016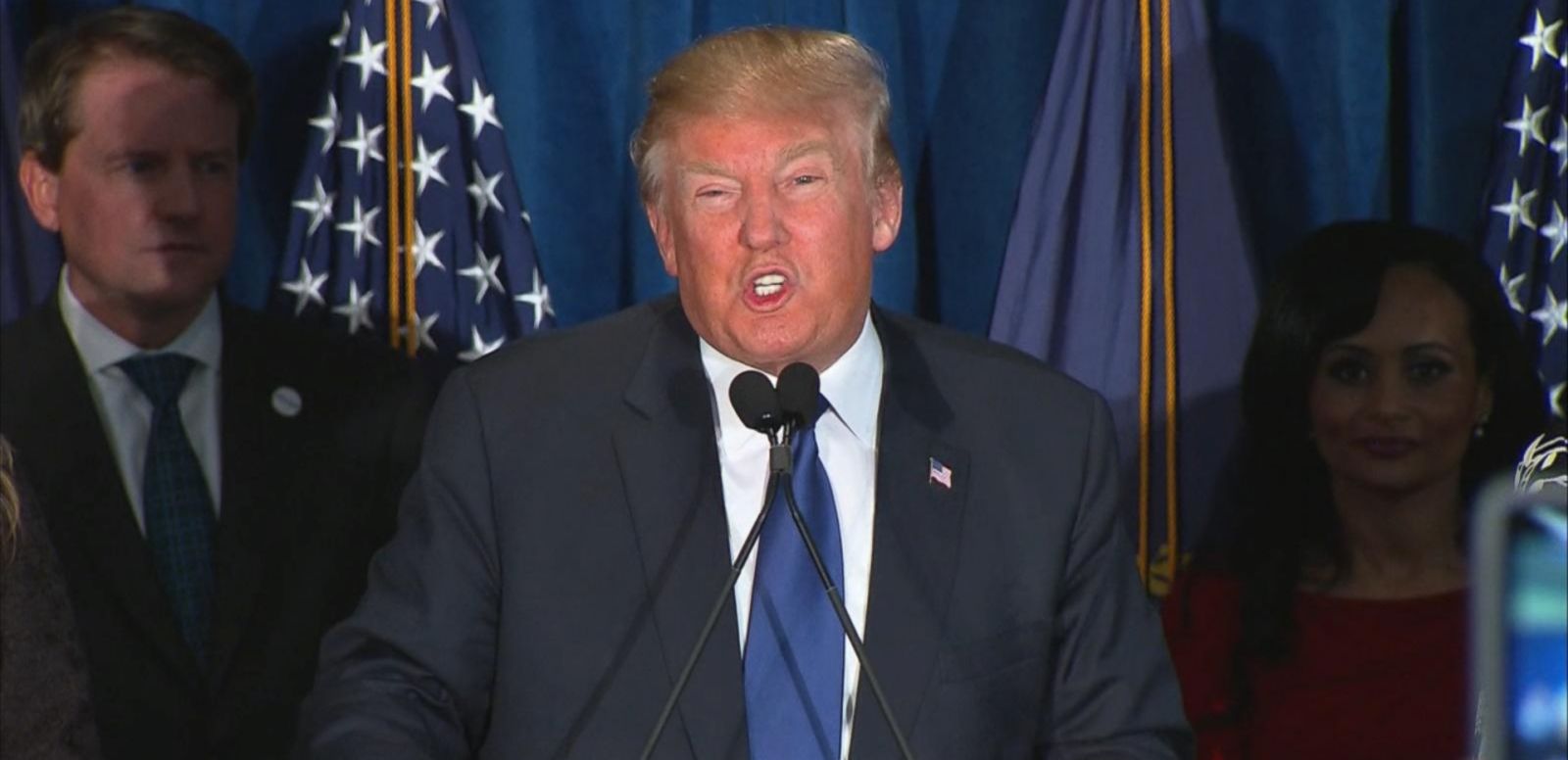 1.
Donald Trump is projected to win the New Hampshire Republican primary, based on exit poll data and analysis of the vote that's in so far. ABC News does not yet have enough information to project who will be second or third. Trump's numbers were lifted in New Hampshire by broad support among voters seeking a political outsider, anger at the Obama administration and strong worry about the economy and terrorism, along with substantial backing for some of his controversial policy proposals, exit polls indicate. http://abcn.ws/1Q7VjB2
2.
ABC News is projecting that Ohio Gov. John Kasich will finish second in the New Hampshire Republican primary Tuesday night and he did so as a kind of anti-Donald Trump candidate, earning his best support among some of Trump's weakest groups. Here's a look at seven factors that earned him a projected second-place finish in the Granite State, according to vote analysis and exit poll results. http://abcn.ws/1oqlhDH    
3.
Clarity will have to wait. Contests that were expected to bring order to a chaotic race have instead set up more chaos. There's now a higher likelihood than ever that both the Republican and Democratic contests extend well into the spring. New Hampshire voters famous for the independent streaks ran to their polarized corners to deliver landslide wins for Bernie Sanders and Donald Trump. The Democratic race is headed for a reset. Hillary Clinton's seemingly insurmountable advantages are likely to be lost in a flurry of online and on-the-ground enthusiasm, with the frontrunner left trying to co-opt an unlikely challenger's message. For the Republicans, a jumble near the top delivered Donald Trump a win and a second-place surprise of a finish to John Kasich. Rather than winnow the field, New Hampshire effectively added a new name to the list of viable GOP candidates. http://abcn.ws/20UzW7P
4.
Voters have cast their ballots in the New Hampshire primaries, and the projected results are in with Donald Trump expected to win the Republican contest and Bernie Sanders expected to win on the Democratic side. Here are some of the highlights from Tuesday night's speeches after results were announced. http://abcn.ws/23W0AQf
5.
Some two-thirds of Republican voters in New Hampshire expressed support for a ban on Muslims entering the United States, an idea espoused by Donald Trump, who was projected to win the state's primary. Trump had called for a "total and complete shutdown" of Muslims entering the United States back in December. Exit polls show that in addition to support for Trump's proposal, four in 10 say undocumented immigrants should be deported. In response to Trump's calling for a halt to Muslim entry into the US, a number of his presidential rivals said they did not agree with his proposal. http://abcn.ws/1Qqm7qu  
6.
Celebrating his projected New Hampshire primary win, Vermont Sen. Bernie Sanders thanked voters in the Granite State for sending a "profound message to the political establishment, to the economic establishment, and by the way, to the media establishment.""What the people here have said is that given the enormous crises facing our country, it is just too late for the same old, same old establishment politics and establishment economics," the self-described Democratic socialist told a raucous crowd in Concord, New Hampshire. "The people want real change." http://abcn.ws/20K0ZX2
7.
Who turned out for the New Hampshire primaries and what motivated their votes? For all the answers, bookmark this page now and come back at 5 p.m. EST.The ABC News Analysis Desk will be updating this page all night with live analysis of the New Hampshire primary exit polls.
Running Mates: Meet The Candidates' Other Halves
In Depth: The Latest ABC News-Washington Post Polls
In Depth: Race to 2016