Election 2016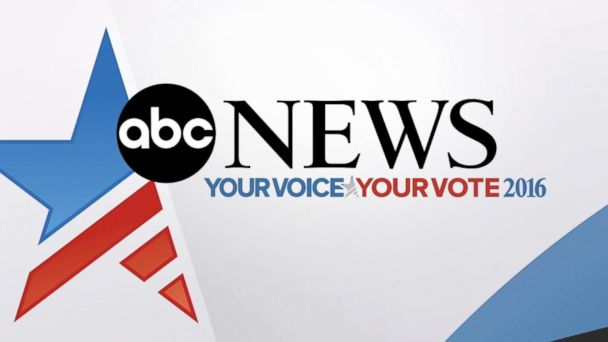 2016 Election Forecast: Predict Which Candidate Will Win the Presidential Election
A candidate needs 270 electoral votes out of 538 to win the presidency. Get started to make your own forecast.
1.
While the biggest attraction during the presidential debate tonight will be the two candidates on stage, at least some attention will likely be paid to those in the audience. Here's a look at who the candidates invited to sit in the audience at tonight's debate. http://abcn.ws/2cWPDKz
2.
Do these showdowns matter? The chances for impact seem ripe this year. The two most unpopular major-party candidates in the history of ABC News/Washington Post polls are facing off. Donald Trump's unorthodox campaign style and provocative positions have piqued public interest; the debates may be the single best opportunity for him to allay concerns about his qualifications, temperament and policy promises alike. Hillary Clinton, for her part, needs -- like Trump -- to ease questions about her trustworthiness, as well as to spark greater enthusiasm among her supporters. Can either candidate move the needle? It will be tough, ABC's GARY LANGER notes. A review of data since 1960 suggests that past debates have almost never directly and measurably changed the candidates' relative standings. That's admittedly a high standard, though, and at least some debates may have had more subtle impacts. http://abcn.ws/2daluGz
3.
The 2016 presidential race has turned Hofstra University into something of a campaign carnival today ahead of the first debate of the general election. There's a marching band performing for cable news, cheerleaders doing routines among reporters, and college students — many of whom are going to be voting in their first election — were transported back to their childhoods with free turns in a White House-shaped bouncy castle. The lively, fun-filled atmosphere here in Hempstead, Long Island, doesn't hint at this year's rather acrimonious political climate. http://abcn.ws/2dmQkM4
4.
Police escorted Green Party presidential nominee Jill Stein off Hofstra University's campus this afternoon before tonight's first presidential debate. Authorities encountered Stein on the college campus in Hempstead, New York, and asked the third-party candidate, who has not garnered enough support to participate in the debates, to show the proper credentials, which she could not do, police said. She was "nicely escorted" off the grounds around 2:30 p.m. Eastern time, a Nassau County Police Department spokesman told ABC News. http://abcn.ws/2dnb2LE
5.
Before tonight's big showdown between Hillary Clinton and Donald Trump, there's another ongoing discussion: whether moderators should fact-check candidates during the debates. The diverging views came after Fox News' Chris Wallace, who is moderating the third and final presidential debate, said it is not his job to judge the accuracy of the candidates' statements in real time. Over the weekend, both of the nominees' campaigns managers, as well the executive director of the Commission on Presidential Debates, Janet Brown, weighed in on the role of moderators as fact-checkers. http://abcn.ws/2cQbCkn
Best of the 2016 Primary Debates
Inside the Republican National Convention
Inside the Democratic National Convention
In Depth: The Latest ABC News-Washington Post Polls