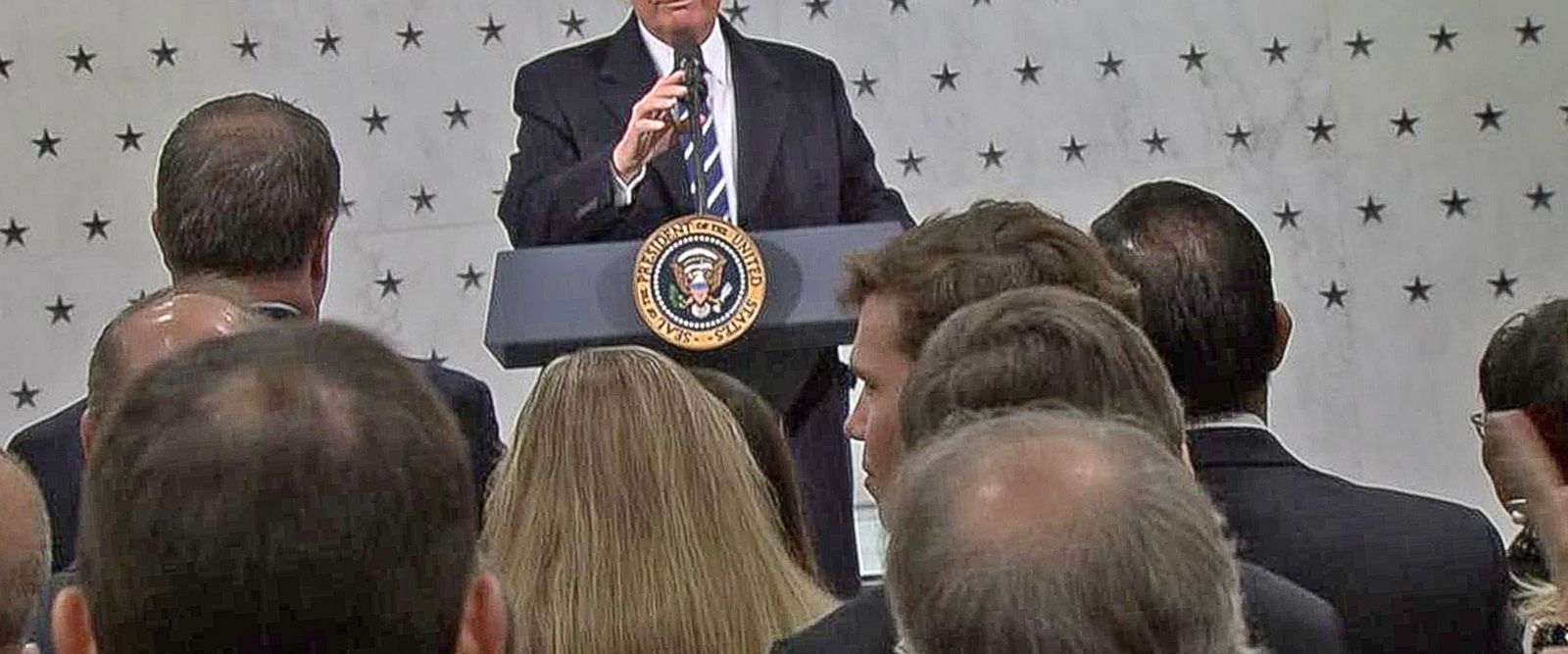 1.
Counselor to the president Kellyanne Conway said she "didn't see the point" to the Women's March on Washington on Saturday.
2.
In his first remarks from the White House East Room, President Trump kicked off a swearing-in ceremony for his White House senior staff by holding up the copy of a letter President Obama left on the Resolute Desk for him before escorting him to the Capitol on Friday.
3.
Counselor to the president Kellyanne Conway said the issue of crowd sizes at Donald Trump's inauguration on Friday in comparison to prior inaugurations is "not so important."
4.
Counselor to the President Kellyanne Conway shot back at former CIA Director John Brennan for his criticism of President Trump's speech to the intelligence agency, saying the former intelligence leader sounded "like a partisan political hack."
5.
Sen. John McCain praised President Donald Trump's cabinet picks and revealed he will vote in favor of Rex Tillerson, Trump's pick to lead the State Department, despite concerns about the nominee's relationship with Russian President Vladimir Putin.
6.
White House press secretary Sean Spicer slammed the media in a statement to the press on his first day on the job, accusing news organizations of falsely reporting that fewer people attended Donald Trump's inauguration than attended previous inaugurations, claiming that photographs were "intentionally framed" to make the crowds appear smaller.
7.
Email President Donald Trump today invited Israeli Prime Minister Benjamin Netanyahu to Washington next month, making the Israeli one of the first foreign leaders with whom Trump will have met after taking office.
Inauguration Day
Where Trump Stands on the Issues
Meet Trump's Administration
Powerhouse Politics Podcast