Election 2016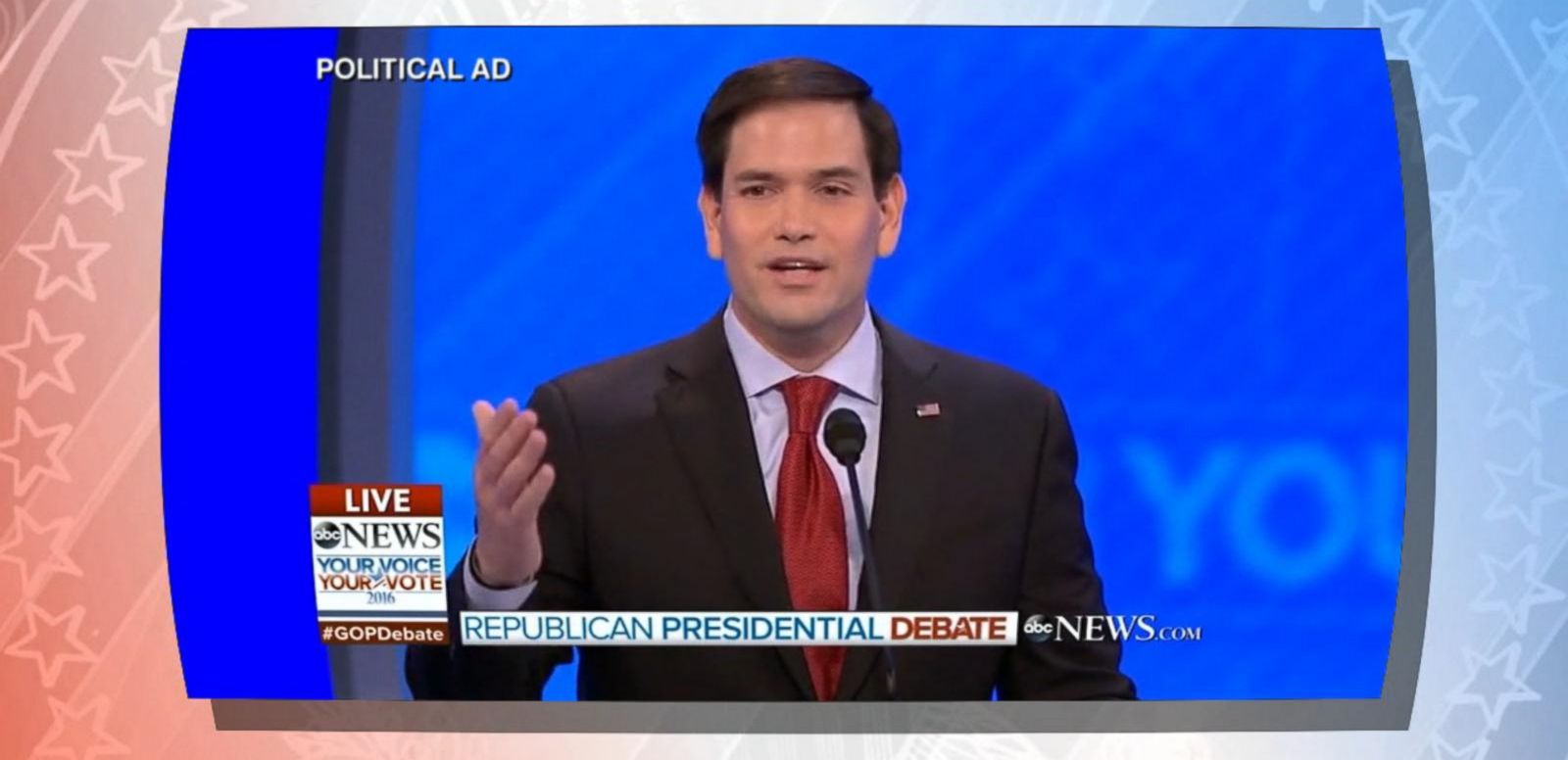 1.
Bill Clinton Comes Out Swinging Against Sanders
With Hillary Clinton trailing behind Vermont Sen. Bernie Sanders in Granite State polls, the Clinton campaign is hoping former president Bill Clinton -- New Hampshire's "Comeback Kid" -- can lend his political star power to help give his wife a last-minute boost, ABC's MERIDITH MCGRAW notes. Yesterday, while Hillary Clinton spoke in Flint, Michigan, Bill Clinton hit the campaign trail and hit her rival, Sanders, and his promises of a political revolution. "For her this is not about grand theories of revolution this is about whether we can improve people's lives," he said. And at an earlier event in Keene, New Hampshire, Clinton told the crowd that his wife, not Sanders, could be the one to unite people. "Imagine a country where instead of demonizing categories of people we wouldn't," Clinton said. "This is the big difference between the way these two candidates see the world."  
2.
A day before voters go to the polls in the first-in-the-nation primary in New Hampshire, Chris Christie said he believes "the race is now wide open" and pointed to Bill Clinton as evidence, ABC's JORDYN PHELPS reports. "No one knows what's going on in this race at all," the New Jersey governor and Republican presidential candidate said on "Good Morning America" today. "We sense real momentum on the ground for us. We're looking to run right through the tape on Tuesday," Christie told ABC's GEORGE STEPHANOPOULOS. Though the polls show Christie languishing in the single-digits in New Hampshire a day before voting, Christie has made the case that his performance in this weekend's debate shook up the field and harked back to Bill Clinton's 1992 comeback in the Granite State. "Everybody told him the night before New Hampshire primary, he was going to be in single-digits and was finished," Christie recalled. "He came in second place and his campaign went on to win the nomination. So, let's remember a little history." http://abcn.ws/1nSzQ2e
3.
By the Numbers
In the latest UMass-Lowell New Hampshire primary tracking poll released this morning, Donald Trump still holds on to his lead in the Granite State at 34 percent; Marco Rubio is in a tie with Ted Cruz at 13 percent; and John Kasich and Jeb Bush are tied at 10 percent each. Forty-four percent of Republicans say they could still change their minds before they head to the polls tomorrow, ABC's LISSETTE RODRIGUEZ notes. On the Democratic side, Bernie Sanders is holding on to his double-digit lead at 56 percent with Hillary Clinton at 40 percent. Of those Democrat voters, 78 percent say they definitely will vote for their candidate and 22 percent say they could change their mind. The poll was conducted Feb. 5 through Feb. 7. 
6.
This Week on 'This Week'
Fresh off the ABC News GOP debate, George Stephanopoulos anchors a special edition of "This Week" live from New Hampshire featuring an exclusive interview with Republican presidential candidate Sen. Marco Rubio. And, Democratic presidential candidate Sen. Bernie Sanders comes to "This Week" Sunday. Then, the powerhouse roundtable debates the week in politics with Democratic strategist and ABC News contributor Donna Brazile, ABC News political analyst Matthew Dowd, Weekly Standard editor and ABC News contributor Bill Kristol, and ABC News' Cokie Roberts. See the whole political picture Sunday on "This Week."
7.
Ever wonder how the Republican presidential candidates prepare for a debate? As Donald Trump, Sen. Ted Cruz, Sen. Marco Rubio, Ben Carson, former Gov. Jeb Bush, Gov.Chris Christie and Gov. John Kasich gear up for tonight's GOP debate in Manchester, New Hampshire, the presidential hopefuls revealed some of their pre-debate rituals. Cruz said he plays "Plants vs. Zombies" on his iPhone with his two daughters while Rubio asked Siri for help -- wondering what questions ABC News' David Muir may ask him. Bush said he calls his mother, Barbara Bush, for advice.
Running Mates: Meet The Candidates' Other Halves
In Depth: The Latest ABC News-Washington Post Polls
In Depth: Race to 2016