Election 2016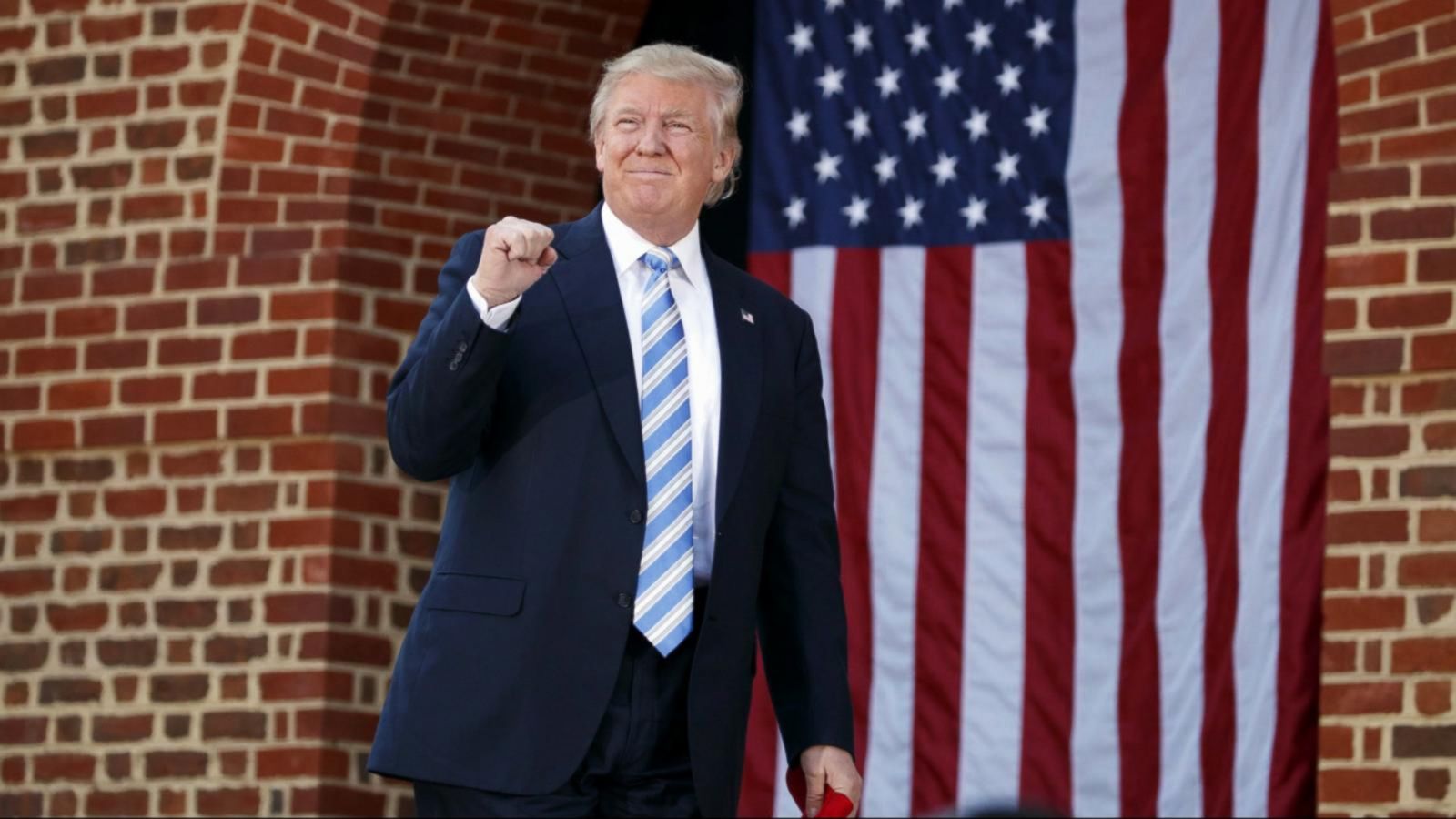 2016 Election Forecast: Predict Which Candidate Will Win the Presidential Election
A candidate needs 270 electoral votes out of 538 to win the presidency. Get started to make your own forecast.
1.
Hillary Clinton has vaulted to a double-digit advantage in the inaugural ABC News 2016 election tracking poll, boosted by broad disapproval of Donald Trump on two controversial issues: His treatment of women and his reluctance to endorse the election's legitimacy, ABC's GARY LANGER reports. Likely voters by a vast 69-24 percent disapprove of Trump's response to questions about his treatment of women. After a series of allegations of past sexual misconduct, the poll finds that some women who'd initially given him the benefit of the doubt have since moved away. Fifty-nine percent of likely voters, moreover, reject Trump's suggestion that the election is rigged in Clinton's favor, and more, 65 percent, disapprove of his refusal to say whether he'd accept a Clinton victory as legitimate. Most strongly disapprove, a relatively rare result. All told, Clinton leads Trump by 12 percentage points among likely voters, 50 to 38 percent, in the national survey, her highest support and his lowest to date in ABC News and ABC News/Washington Post polls. Gary Johnson has 5 percent support, Jill Stein 2 percent. http://abcn.ws/2ejIDLV
2.
Donald Trump kicked off a speech in Gettysburg, Pennsylvania about his plan for his first 100 days as president by announcing that he will sue every woman who has accused him of sexual assault. "Every woman lied when they came forward to hurt my campaign. Total fabrication," the Republican presidential nominee said Saturday afternoon. "The [alleged] events never happened. Never. All of these liars will be sued after the election is over." Speaking near the historic Gettysburg Battlefield on a brisk day in the Keystone State, Trump also launched attacks on the "dishonest" media, the "rigged" political system and his Democratic rival, Hillary Clinton. He questioned why Clinton was even allowed to run due to her handling of emails as secretary of state, ABC's MORGAN WINSOR, KATHERINE FAULDERS and JOHN SANTUCCI report. "The system is also rigged because Hillary Clinton should have been precluded from running for the presidency of the United States, but the FBI and the Justice Department covered up her crimes," Trump said. http://abcn.ws/2dwzPR4
3.
Eric Trump commented on his father's vow to sue every woman who has accused him of sexual misconduct, saying, "He's a fighter ... and he believes in calling out right and wrong." "My father's a guy who will fight. He'll fight for this country. And he's always fought for himself and, quite frankly, throughout this whole process he's needed to fight for himself," the son of the Republican presidential nominee told ABC's George Stephanopoulos in an exclusive interview on "This Week," ABC's NICKI ROSSOLL reports. http://abcn.ws/2ecUWpt
4.
Democratic presidential nominee Hillary Clinton today criticized her Republican rival, Donald Trump, for threatening to sue the women. Clinton made the remarks with her running mate, Sen. Tim Kaine, aboard her campaign plane, ABC's JESSICA HOPPER and JOSH HASKELL report. The two are in the midst of a joint campaign swing through the battleground state of Pennsylvania. "I saw where our opponent Donald Trump went to Gettysburg, one of the most extraordinary places in in American history, and basically said if he's president he will spend his time suing women who have made charges against him based on his behavior," Clinton said. "Tim and I are going to keep talking about what we want do if we're given the great honor of serving as president and vice president." Earlier today, Trump spoke in Gettysburg, site of a three-day battle seen as the turning point of the Civil War, to give what his campaign billed as a plan for his first 100 days in office. He also attacked Clinton and his accusers. http://abcn.ws/2evCcSL
5.
Riding a surge of support in polls in Utah, independent presidential candidate Evan McMullin said he feels "very good" about his chances of winning the state, and accused the nation's Republican leaders of putting the interests of their party ahead of conservative principles and the good of the country, ABC's NICKI ROSSOLL reports. "The reality is that the vast majority of Republican leaders are putting party ahead of principle and putting power over the interests of their own country," McMullin told George Stephanopoulos in an exclusive interview on ABC's "This Week." http://abcn.ws/2ekRcpJ
6.
This Week on 'This Week'
The Powerhouse Roundtable debates the week in politics, with ABC News political analyst Matthew Dowd, Republican strategist and CNBC contributor Sara Fagen, National Review senior editor Jonah Goldberg, Democratic strategist Jamal Simmons, and editor and publisher of The Nation Katrina vanden Heuvel.
Fact Checking the Debates
Where Candidates Stand on the Issues
In Depth: The Latest ABC News-Washington Post Polls
Powerhouse Politics