Election 2016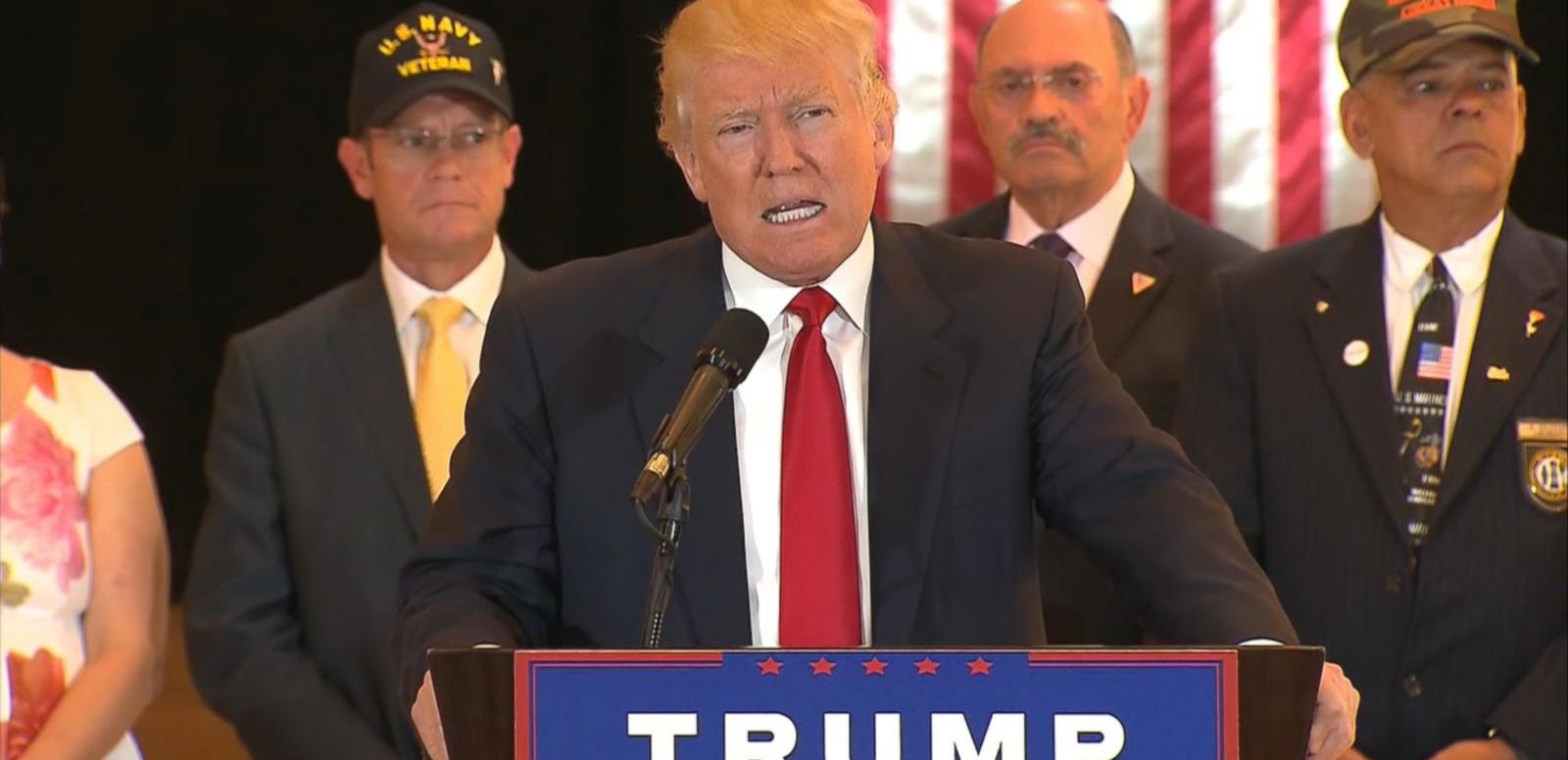 1.
Donald Trump is no stranger to the media. As he mentions often, he's been in the limelight for years, and is known for calling reporters and newsrooms directly to float story ideas or contest coverage. And while relations between journalists and the candidates they cover can be contentious, it is rare, perhaps, for a presidential candidate to hurl insults at the press corps with as much frequency as this presumptive Republican nominee does. At today's news conference, for instance, he referred to various reporters as "dishonest," "disgusting" and "sleazy," while mocking one as "a real beauty." Here are five of the most combative moments today: http://abcn.ws/1TVCuB9
2.
Hillary Clinton has shifted her game plan to show more love to California before the state's June 7 primary. The Democratic front-runner changed her schedule for this week, canceling a Thursday event in New Jersey in order to be in California on the days leading up to next Tuesday's election there. She will now be in California from June 2 to June 6, her campaign said this weekend. This isn't the first time she has changed her schedule to allow more face time with California voters: She also added a roundtable event in Oakland Friday before heading back to the East Coast for the Memorial Day weekend. http://abcn.ws/1XcvAu7
3.
Five animal rights protesters jumped over barricades and rushed the podium at a Bernie Sanders rally in East Oakland, California, on Monday night, prompting the Vermont senator's Secret Service detail to intervene. One of the protesters appeared to be hit by one of the security member's baton, while another was carried out of the venue by his arms and legs. For his part, Sanders did not seem rattled. "We don't get intimidated easily," he said, after the protesters had been removed, ABC's MARYALICE PARKS reports. http://abcn.ws/22uXSiD
4.
It's not just Republicans and Democrats gearing up for the 2016 election -- Libertarians from across the country huddled here in Orlando this weekend to choose their presidential nominee. They're the voters who don't fit into the customary two-party divide: As social liberals and fiscal conservatives, they're pushing their own movement to create a viable third party. One delegate from Texas wore bunny ears throughout the convention, arguing, "these things need a little levity." Another wore a red clown nose. But that's not all: ABC's RYAN STRUYK and INES DE LA CUETARA note the characters you don't want to miss from the convention. http://abcn.ws/27ZbqHa
5.
Analysis -- ABC's Rick Klein
Is the third-party moment gone? In the four weeks since Donald Trump locked down the GOP nomination, turning #NeverTrump into go-third-party-or-go-home, a few relevant things have happened. Mitt Romney, Tom Coburn, and Ben Sasse have joined the growing list of hard nos. The ballot deadline in the second-largest state by population, Texas, has passed. Trump has locked in even grudging endorsements from most relevant GOP voices, save Paul Ryan. The Libertarian Party has nominated a pair of two-term Republican governors as its presidential ticket. And – not to be underestimated among the calculations – Hillary Clinton has not put Bernie Sanders away, while polls show a competitive general election against Trump. From the start, everything was in place for a third-party movement – the money, the message, the motivation - except for the candidate. There's still no candidate now, and the path has only narrowed. If an A-list candidate wouldn't get in before, what's the argument for jumping in now?
Best of the 2016 Primary Debates
In Depth: The Latest ABC News-Washington Post Polls
The Latest in the Republican Primary
The Latest in the Democratic Primary