Election 2016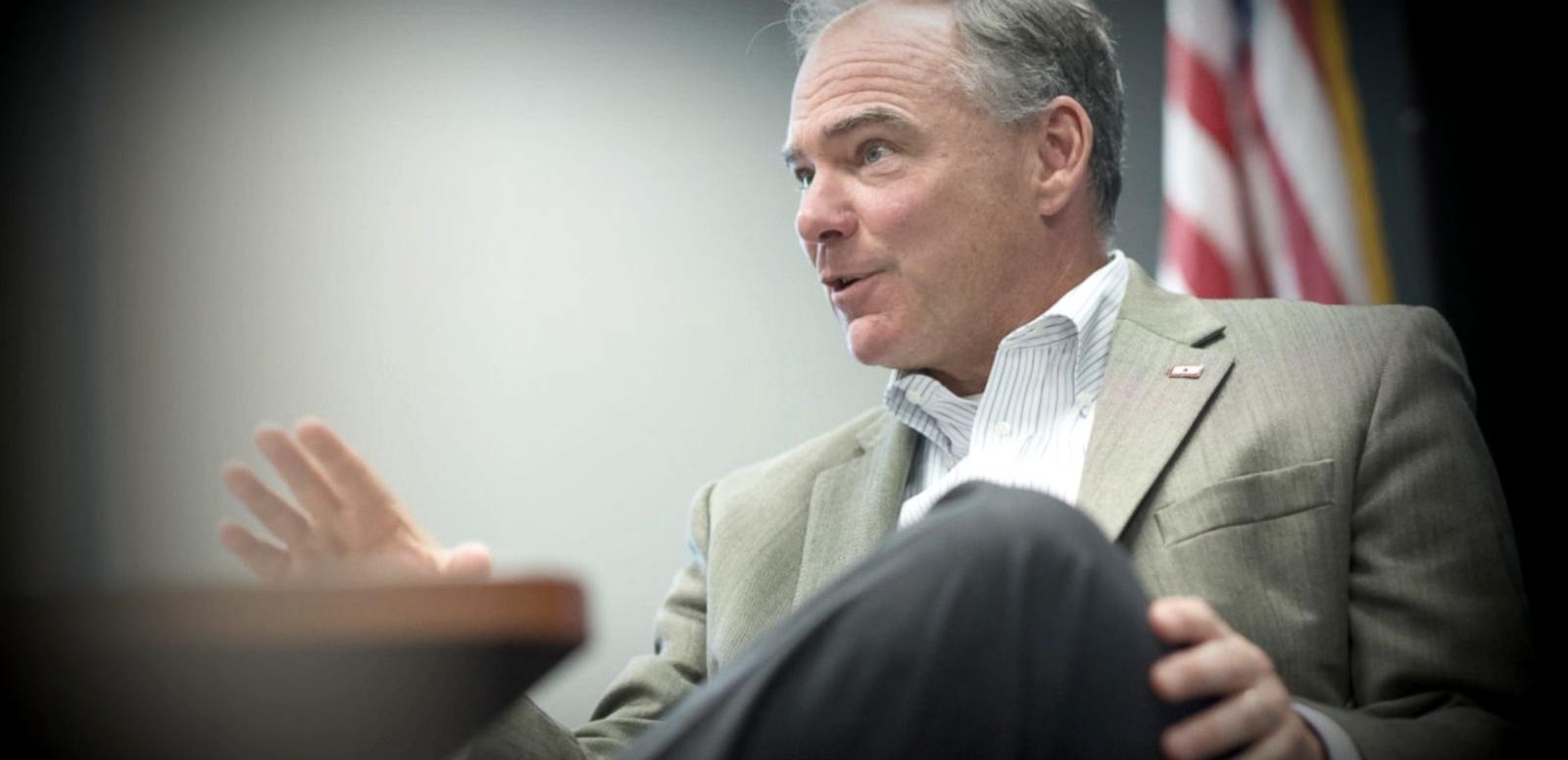 1.
Like the candidate she picked, Hillary Clinton's vice presidential selection process lacked sizzle. Unlike the public drama that played out before Donald Trump officially unveiled Indiana Gov. Mike Pence as his running mate, Clinton's selection of Sen. Tim Kaine, D-Virginia, was conducted quietly and out of the public eye. Clinton began the process in April after the New York primary. Campaign chairman John Podesta delivered 24 binders with information on potential candidates to Clinton's home outside of New York City in an unassuming plastic bag from Duane Reade, a New York drug store. Then, Clinton started reading. The former secretary of state reviewed choices with a small group of advisers, including Podesta, senior adviser Cheryl Mills, and lawyer James Hamilton -- who led vetting efforts for the last three Democratic presidential nominees.http://abcn.ws/2a0msrV
2.
Just days before the Democratic National Convention, Wikileaks has released emails from top DNC officials that appear to show the inner workings of the Democratic Party and what seems to be them attempting to aid the Hillary Clinton campaign during the primaries. Several of the emails released indicate that the officials, including Chairwoman Debbie Wasserman Schultz, grew increasingly agitated with Clinton's rival, Bernie Sanders, and his campaign as the primary season advanced, in one instance even floating bringing up Sanders' religion to try and minimize his support. http://abcn.ws/29ZElDk
3.
Bernie Sanders campaign manager Jeff Weaver said his team was "disappointed" by the emails from the Democratic National Committee leaked through WikiLeaks, which seemed to reveal staff in the party working to support Hillary Clinton. "Someone does have to be held accountable," Weaver said during an interview with ABC News. "We spent 48 hours of public attention worrying about who in the [Donald] Trump campaign was going to be held responsible for the fact that some lines of Mrs. Obama's speech were taken by Mrs. Trump. Someone in the DNC needs to be held at least as accountable as the Trump campaign." http://abcn.ws/2a4CiPu
4.
Thanking his volunteers in Cleveland a day after the Republican National Convention wrapped, GOP presidential nominee Donald Trump today slammed Ted Cruz's Wednesday night speech and said he "will not accept" if the Texas senator ever decides to endorse him. "Honestly, he may have ruined his political career. I feel so badly," Trump said this morning of Cruz, his former primary rival. Cruz was booed off the stage on the third day of the convention for suggesting that people should "vote their conscience" in November. The Texas senator defended his speech the next morning at a Texas delegate breakfast, arguing he's "not in the habit of supporting someone who attacks my wife and attacks my father." But Trump said this morning that Cruz will "come and endorse over the next little while. It's because he has no choice. But I don't want his endorsement. What difference does it make?" http://abcn.ws/2alX2nV
5.
This Week on 'This Week'
Ahead of the Democratic National Convention in Philadelphia, George Stephanopoulos goes one-on-one with Clinton campaign manager Robby Mook and Sen. Bernie Sanders, Sunday on "This Week." Plus, the Powerhouse Roundtable debates all the week's politics, with ABC News contributor and Democratic strategist Donna Brazile, ABC News political analyst Matthew Dowd, Rep. Tom Cole, R-Oklahoma, and Rep. Keith Ellison, D-Minnesota.
Best of the 2016 Primary Debates
Inside the Republican National Convention
Republican National Convention Speeches
In Depth: The Latest ABC News-Washington Post Polls