Election 2016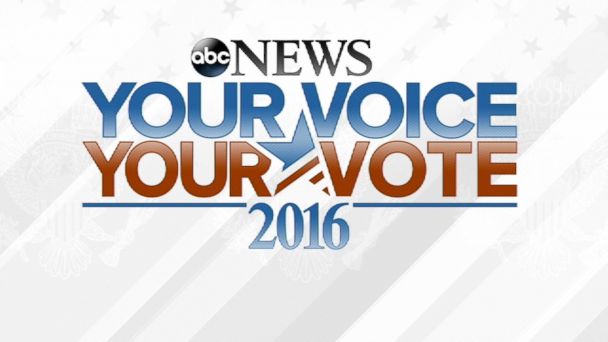 2.
Coverage begins at 8 p.m. ET on ABC. The debate will be moderated by "World News Tonight" anchor David Muir and Chief Global Affairs Correspondent and co-anchor of "This Week with George Stephanopoulos" Martha Raddatz. ABC News will be hosting the debate with the Independent Journal Review, and in partnership with the Republican National Committee. Additional questions will come from WMUR political director Josh McElveen and conservative journalist Mary Katharine Ham. http://abcn.ws/1PDPTf9
3.
After a strong third place showing in the Iowa caucuses, Florida Sen. Marco Rubio is getting a post-Iowa boost in New Hampshire polling. ABC's RYAN STRUYK reports Rubio is now in second place in the Granite State, according to two recent polls from CNN/WMUR/UNH and University of Massachusetts Lowell, conducted after Monday's Iowa caucuses. In a University of Massachusetts-Lowell tracking poll released Thursday, Trump sat on top of the pack with 36 percent support, but Rubio had 15 percent support -- up from 8 percent in the same poll. http://abcn.ws/1mgVegt
4.
ANALYSIS -- ABC's RICK KLEIN
If Jeb Bush goes down, he won't go down without his family. Throwback time is in full gear, with former first lady Barbara Bush coming out to a "Beach Boys" song at an event for his son in New Hampshire, and former President George W. Bush appearing in an ad for his brother paid for by his Super PAC. (No "coordination" there, surely.) Beyond the past, though, there's reason to think New Hampshire isn't Jeb's last stand after all. Among the three governors who've gone all-in here, he's the one with the most resources and strongest organization in the states coming up - including South Carolina, where it's likely that his brother is put into service. John Kasich and Chris Christie need to beat each other, functionally, in addition to Jeb Bush; Bush can most likely afford to just keep it close. That, though, doesn't account for the Marco Rubio factor. With polls showing Rubio surging late in the Granite State, pressure will build for the establishment to coalesce. It will be master and apprentice battling it out yet again.
5.
This Week on 'This Week'
Fresh off the ABC News GOP debate, George Stephanopoulos anchors a special edition of "This Week" live from New Hampshire featuring an exclusive interview with Republican presidential candidate Sen. Marco Rubio. And, Democratic presidential candidate Sen. Bernie Sanders comes to "This Week" Sunday. Then, the powerhouse roundtable debates the week in politics with Democratic strategist and ABC News contributor Donna Brazile, ABC News political analyst Matthew Dowd, Weekly Standard editor and ABC News contributor Bill Kristol, and ABC News' Cokie Roberts. See the whole political picture Sunday on "This Week."
6.
The first New Hampshire primary was held on March 14, 1916, and on Tuesday the Granite State will celebrate the 100th anniversary of its nominating contest. The New Hampshire primary has long been the second major testing ground for candidates following the Iowa caucuses. So who has the best track record of predicting presidents? Let's take a look at the contests since 1976. http://abcn.ws/1Xa3qwg
7.
Ever wonder how the Republican presidential candidates prepare for a debate? As Donald Trump, Sen. Ted Cruz, Sen. Marco Rubio, Ben Carson, former Gov. Jeb Bush, Gov.Chris Christie and Gov. John Kasich gear up for tonight's GOP debate in Manchester, New Hampshire, the presidential hopefuls revealed some of their pre-debate rituals. Cruz said he plays "Plants vs. Zombies" on his iPhone with his two daughters while Rubio asked Siri for help -- wondering what questions ABC News' David Muir may ask him. Bush said he calls his mother, Barbara Bush, for advice.
Running Mates: Meet The Candidates' Other Halves
In Depth: The Latest ABC News-Washington Post Polls
In Depth: Race to 2016