Election 2016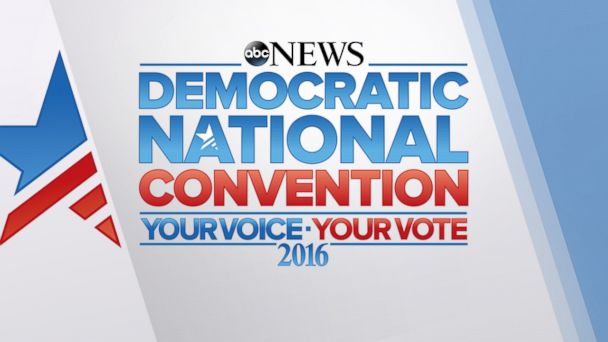 1.
Democratic National Committee Chairwoman Debbie Wasserman Schultz announced she would resign at the end of the convention in a statement on Sunday. "As Party Chair, this week I will open and close the Convention and I will address our delegates about the stakes involved in this election not only for Democrats, but for all Americans," she said. Her announcement comes amid the release of internal DNC emails by Wikileaks that appear to show the inner workings of the Democratic Party and what seems to be party officials attempting to aid the Hillary Clinton campaign during the primaries. http://abcn.ws/2abegn3
2.
The Republican National Convention wrapped in Cleveland last week, and aside from a few awkward moments, it ran fairly smoothly. It doesn't look like the Democratic convention will be as lucky. Fireworks started even before the convention was gaveled in, amping up the stakes for this week. ABC's MEGHAN KENEALLY notes the five biggest stories to keep an eye on as the Democratic National Convention starts today: http://abcn.ws/2anTlyF
4.
If you thought last week's Republican National Convention was wild, Philadelphia is ready to prove it can be topped. Already a party chairman is on her way out, a heat wave has tempers boiling, and protesters who sat out a trip to the Midwest appear to have found reasons to hit Philly instead. Plus, Bernie Sanders is technically still a candidate for president. ABC's RICK KLEIN highlights the five storylines to watch this week at the Democratic National Convention. http://abcn.ws/2aaoTTt
5.
Republican presidential nominee Donald Trump has climbed six percentage points after his party's convention last week, garnering his highest support against Clinton since last September, ABC's RYAN STRUYK notes. Trump earns 48 percent support vs. 45 percent support for Clinton in a head-to-head matchup, within a new CNN poll's margin of error. http://abcn.ws/2a8qbRt
6.
Democratic National Committee Vice Chair Donna Brazile said Debbie Wasserman Schultz, the committee's embattled chair, "deserves" to be part of the party's convention this week despite recent controversy over leaked emails. "Debbie has spent a lot of time and effort in pulling together this convention," Brazile told ABC News' GEORGE STEPHANOPOULOS on "Good Morning America." "She deserves an opportunity to gavel us in, turn over to the permanent chair and she deserves an opportunity, I think, to also close us out." According to ABC's MORGAN WINSOR, the committee's communications director Luis Miranda tweeted that Brazile will serve as interim chair "through the election." http://abcn.ws/2a8r2l6
7.
A former top Trump political adviser being sued by Trump for $10 million over allegations that he broke a confidentiality agreement by leaking confidential campaign information to the press says he's "insulted" that Trump isn't suing him for more. "If you write $10 million, Mr. Trump, it's got to be $100 million, 150," ex-staffer Sam Nunberg told ABC's JONATHAN KARL in jest during an interview on "Powerhouse Politics" at the GOP convention, adding that it doesn't make him "look that good" if "I can only cause $10 million in damages." Trump is seeking the damages in an arbitration proceeding in New York, according to Nunberg's affidavit, for backing Ted Cruz and over claims that he was the source of a leaked story to the New York Post about former campaign manager Corey Lewandowski, ABC's JORDYN PHELPS reports. http://abcn.ws/2a0fCxB
Best of the 2016 Primary Debates
Inside the Republican National Convention
Republican National Convention Speeches
In Depth: The Latest ABC News-Washington Post Polls