Election 2016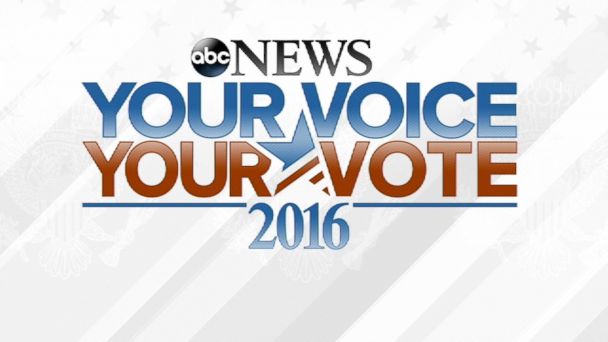 1.
Donald Trump is projected to win the New Hampshire Republican primary, based on exit poll data and analysis of the vote that's in so far. ABC News does not yet have enough information to project who will be second or third. Trump's numbers were lifted in New Hampshire by broad support among voters seeking a political outsider, anger at the Obama administration and strong worry about the economy and terrorism, along with substantial backing for some of his controversial policy proposals, exit polls indicate. http://abcn.ws/1Q7VjB2
2.
ABC News projects Vermont Senator Bernie Sanders will win the New Hampshire Democratic primary, based on exit poll data and vote analysis. Sanders, a self-proclaimed democratic socialist, led former Secretary of State Hillary Clinton in recent polls in the Granite State. Following a close race in Iowa between the two contenders for the Democratic presidential nomination, which Clinton barely won, both campaigns ramped up their attacks in New Hampshire. http://abcn.ws/1SeNF8e   
3.
ABC News is projecting that Ohio Gov. John Kasich will finish second in the New Hampshire Republican primary Tuesday night and he did so as a kind of anti-Donald Trump candidate, earning his best support among some of Trump's weakest groups. Here's a look at seven factors that earned him a projected second-place finish in the Granite State, according to vote analysis and exit poll results. http://abcn.ws/1oqlhDH    
4.
Some two-thirds of Republican voters in New Hampshire expressed support for a ban on Muslims entering the United States, an idea espoused by Donald Trump, who was projected to win the state's primary. Trump had called for a "total and complete shutdown" of Muslims entering the United States back in December. Exit polls show that in addition to support for Trump's proposal, four in 10 say undocumented immigrants should be deported. In response to Trump's calling for a halt to Muslim entry into the US, a number of his presidential rivals said they did not agree with his proposal. http://abcn.ws/1Qqm7qu  
5.
Who turned out for the New Hampshire primaries and what motivated their votes? For all the answers, bookmark this page now and come back at 5 p.m. EST.The ABC News Analysis Desk will be updating this page all night with live analysis of the New Hampshire primary exit polls.
6.
New Hampshire's record at picking nominees is spotty. On the Republican side, it's a better indicator than Iowa: in the last 7 nominating contests dating back to 1976, the New Hampshire winner has gone on to win the nomination 5 times. On the Democratic side, Iowa has the edge: over the last 8 competitive contests, Iowa voters have chosen 6 eventual nominees; New Hampshirites have chosen 5. Many would argue that the states' most valuable role is paring down the choices, not picking a winner. But in 40 years, no Republican has secured the nomination without winning one of those two early states. http://abcn.ws/20SRMrZ
Running Mates: Meet The Candidates' Other Halves
In Depth: The Latest ABC News-Washington Post Polls
In Depth: Race to 2016