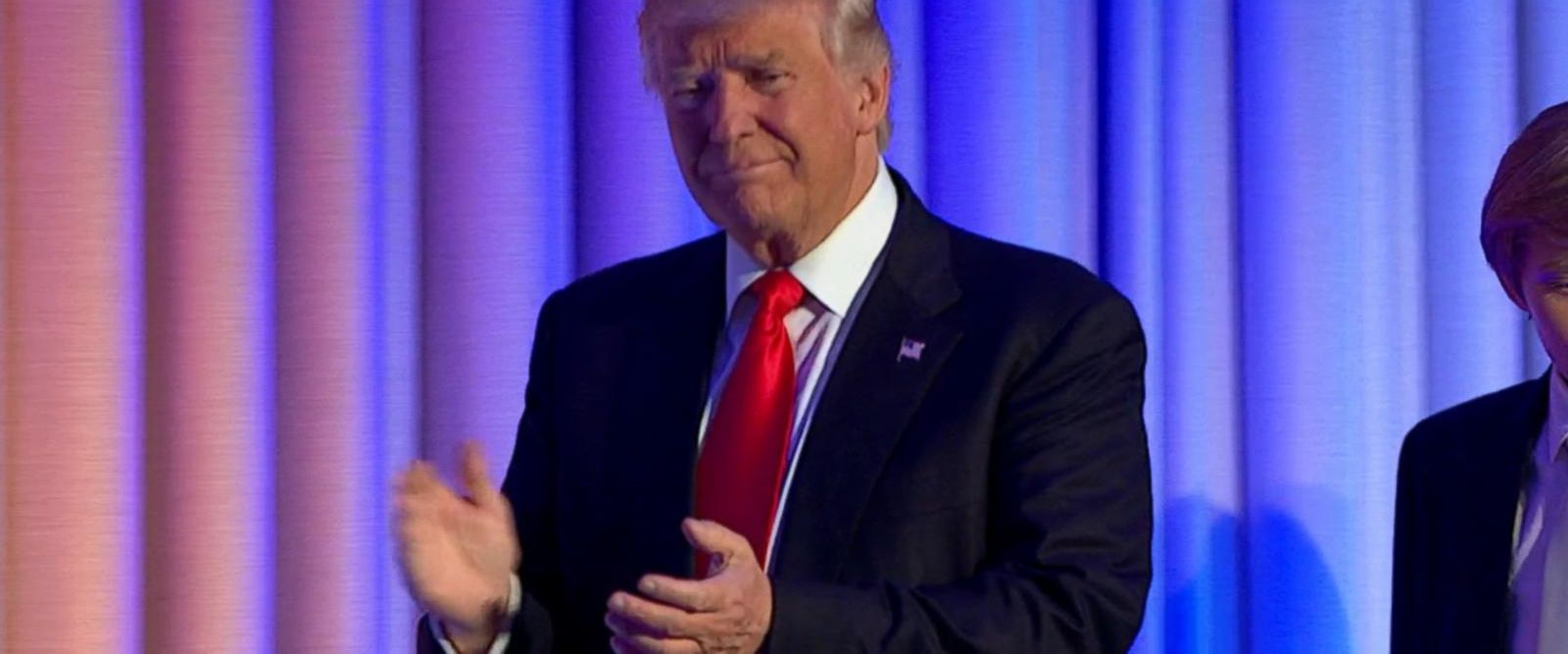 1.
In his final White House press conference, President Obama said he's emphasized to President-elect Trump the importance of surrounding himself with a strong team of advisers. "This is a job of such magnitude that you can't do it by yourself," Obama said. "You are enormously reliant on a team: your cabinet, your senior White House staff, all the way to fairly junior folks in their 20s and 30s, but executing on significant responsibilities. And so, how you put a team together to make sure that they are getting you the best information and they are teeing up the options is probably the most useful constructive advice I've been able to give him." http://abcn.ws/2iAO8GV
2.
In the days before the Inauguration, Donald Trump gave a number of interviews, touching on a range of topics from how he likes to receive his intelligence briefings to lying. The president-elect also showed that he's not only thinking about the big day this Friday but looking four years ahead as well, teasing his re-election's campaign slogan. Here is a round up of six of the most interesting morsels that came out the interviews that Trump granted in the past day. http://abcn.ws/2k5aAbm
3.
Rep. Tom Price, R-Georgia, Donald Trump's pick to lead the Department of Health and Human Services, told senators in a confirmation hearing today that the incoming Trump administration aims to prevent Americans from losing their health care in a transition from the current system to any GOP replacement. "There has been a lot of talk about individuals losing health coverage and that is not our goal nor our desire nor our plan," Price said. "Nobody is interested in pulling the rug out from under anybody," he said of Republicans seeking to repeal and replace the health care law. http://abcn.ws/2iAchgU
4.
Vice President–elect Mike Pence assured Americans currently covered by the Affordable Care Act that they "should have no anxiety about losing their insurance." "Any American who has insurance today, through an 'Obamacare' exchange or through the Obama plan itself, should have no anxiety about losing their insurance," Pence told ABC News' Martha Raddatz in an interview today. "We're committed to an orderly transition, to a new and better health insurance set of reforms that are going to work for every American, just like the president-elect said."
5.
Vice President-elect Mike Pence, who has previously pointed to Dick Cheney as someone he'd like to model his vice presidency after, told ABC News' Martha Raddatz he has spent a lot of time thinking about the "life and example" of George H.W. Bush in the role. "I've been spending a fair amount of time thinking about the life and the example of Vice President George H.W. Bush because I think then as now was a president taking office who came to Washington, D.C. to change Washington who had a bold and fresh leadership, and who had marshaled the support of millions of Americans that carried him into office," Pence said. http://abcn.ws/2joAm7v
Tracking the Transition
Where Trump Stands on the Issues
Meet Trump's Administration
Powerhouse Politics Podcast