Election 2016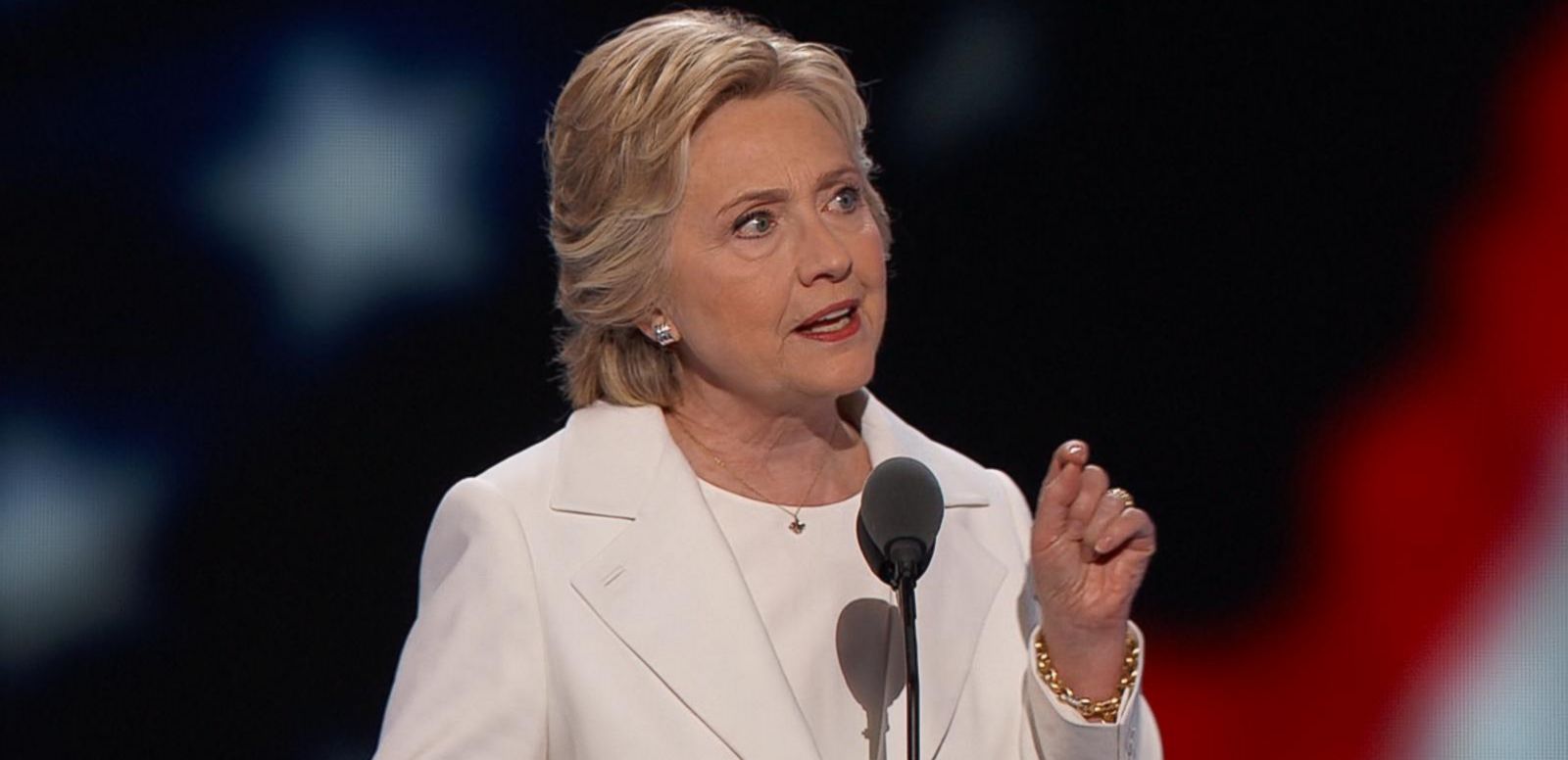 1.
The history-making nature of this week has not gone unnoticed at the Democratic National Convention, but the most pivotal moment comes tonight when Hillary Clinton addresses the convention and formally accepts her party's nomination for president. Few specifics about the speech have been released in advance, but some aides have given some insight into the address. Clinton campaign manager Robby Mook said that she will "weave" the themes that have been touted during the convention — how America is "United together" and "Working together" and how Clinton has had "A lifetime of fighting for children and families." Tonight's theme, "Stronger together," has been a maxim of her campaign. http://abcn.ws/2ahgf8r
2.
An LGBT activist made history today by being the first transgender woman to address a national political convention. Sarah McBride, who now works at the Human Rights Campaign, told her story at the Democratic convention and said that while "LGBTQ people are still targeted by hate that lives in both laws and in hearts... tomorrow can be different." "Four years ago, I came out as transgender while serving as student body president in college. At the time, I was scared. I worried that my dreams and my identity were mutually exclusive," she said. http://abcn.ws/2azTAqh
3.
Chelsea Clinton may be a former first daughter, but she'll be the second daughter to introduce her parent as a presidential candidate in two weeks. Ivanka Trump, with whom Chelsea Clinton was reportedly close, was picked to give the speech immediately preceding her father when he accepted the Republican presidential nomination in Cleveland last week. When Clinton takes the stage tonight to introduce Hillary Clinton, the comparisons between Chelsea Clinton and Ivanka Trump — both young mothers with careers who have grown up in the public eye — will be immediate. http://abcn.ws/2aMU2O3
4.
Democratic vice presidential candidate Tim Kaine mocked Donald Trump for confusing him with a New Jersey politician and said the blunder is proof that Trump is trying to "learn on the fly" as he runs for president. In an interview with ABC News' David Muir, the Democratic U.S. senator and former governor of Virginia, jabbed at the GOP presidential nominee for his remarks yesterday confusing Kaine with former New Jersey Gov. Thomas Kean, a Republican. "If you don't know there's 50 states and New Jersey and Virginia are different, and you're trying to run for president and learn that on the fly, Lord help you," Kaine told Muir in an interview airing today on "World News Tonight." http://abcn.ws/2a7GIlY
5.
Democratic vice presidential candidate Tim Kaine says Hillary Clinton will convey an optimistic message when she addresses delegates at the Democratic National Convention tonight in Philadelphia. "I think she's going to tell her story and rooted in this American optimism, which is just a sharp contrast with what we saw in Cleveland last week," Kaine told ABC News anchor David Muir in an exclusive interview airing today on "World News Tonight." He continued: "Tonight, it's really her night. Hillary's been at podiums before but in some ways, usually connected with her husband, with others. I think this is really her beginning to get to know the American public, to just, you know, she to them." http://abcn.ws/2agMUr9
Best of the 2016 Primary Debates
Inside the Republican National Convention
Republican National Convention Speeches
In Depth: The Latest ABC News-Washington Post Polls