At some point in the next few days, Barack Obama will touch down in a foreign country to start an overseas trip, accompanied by a larger press corps, senior political correspondents and network television anchors.
ABC News' Jake Tapper reports that Obama senior advisers spoke to reporters today to answer questions about the senator's pending visit to Jordan, Israel, Germany, France and the UK. (There was no talk of any stops in Iraq or Afghanistan, Tapper notes.)
So why is Obama going?
"To deepen -- even further -- important relationships," said Dr. Susan Rice, a top foreign policy adviser to Obama. "To exchange views with leaders whose partnerships with the US are critical…To explore opportunities for enhanced cooperation on a range of issues, such as non-proliferation, counterterrorism, energy security and climate change, and a range of regional security issues….To explore concretely opportunities for cooperation between the US and our European and Mideast allies."
A few other key reasons Obama will step off the campaign trail and hit up these countries that have no Electoral Votes? Look no further than the latest ABC News/Washington Post poll released this week.
From ABC News Polling Director Gary Langer:
-- Seventy-two percent of Americans -- even most Democrats -- say John McCain would be a good commander-in-chief of the military. By contrast, fewer than half, 48 percent, say Obama would be a good commander-in-chief, a significant weakness on this measure.
-- Americans by a wide margin, 63-26 percent, pick McCain as more knowledgeable on world affairs, rate him much more highly in terms of readiness for the world stage and military leadership alike, and put him ahead of Obama by 50-41 percent in trust to handle "an unexpected major crisis."
This trip is critical for Obama in order to show he can be commander-in-chief and can offer a fresh perspective on American diplomacy. His campaign is quick to say that he is not traveling abroad and meeting with world leaders to make new American foreign policy or negotiate policy but those photo ops can go a long way in helping Obama address the weaknesses that are showing up in polling (and stressed by the McCain campaign and Republican Party every chance they get).
Expect the McCain campaign and GOP to continue its message that the trip is purely political. They will continue their talking point barrage that Obama has made up his mind on his Iraq and Afghanistan policies before talking to commanders on the ground there. Of course the Obama campaign disputes both points (and in fact, so did John McCain yesterday, at least on the former, until he got back on message).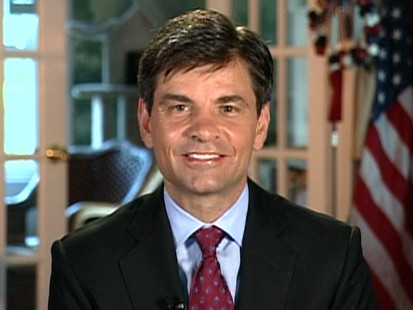 "That's not what we're doing," senior Obama adviser Robert Gibbs said, per Tapper. "The speech in Berlin will be a substantive speech about American and European relations. This trip is not at all a political trip. Or a rally of any sort. It is a series of substantive meetings with our friends and our allies to talk about the challenges we face and the national security demands for the 21st century."
Obama has a lot of photo ops in store for him after his meetings with over a half dozen foreign leaders. Who will Obama meet with?
-- Jordan's King Abdullah
-- Israel: Prime Minister Ehud Olmert, Prime Minister Shimon Peres, Vice Prime Minister/Minister of Foreign Affairs Tzipora Malka "Tzipi" Livni, Deputy Prime Minister/Defense Minister Ehud Barak, and leader of the Opposition in the Knesset Likud Party Chair Benjamin "Bibi" Netanyahu -- Palestinian National Authority: Mahmoud Abbas, President of the Palestinian National Authority and Dr Salam Fayyad, Prime Minister of the Palestinian National Authority.
-- Germany: German Prime Minister Angela Merkel and German Foreign Minister Walter Steinmeyer
-- France: French President Nicolas Sarkozy
-- UK: Prime Minister Gordon Brown and David Cameron, leader of the Conservative Party and Leader of the Opposition
Obama will be accompanied on the trip by his advisers Rice, Gibbs, Dennis Ross, Jim Steinberg, Richard Danzig, Anthony Lake and Greg Craig.
McCain on Obama trip
McCain kept up the criticism on Obama's trip today, telling reporters:
"This trip that he's on would have been vastly different if we had done what Sen. Obama wanted to do, and that is he wanted to withdraw, he opposed the surge, he said the surge wouldn't work and fails to acknowledge that it's working today…[H]e would be going to a different Iraq if we had done what he wanted to do.  There would be chaos, there would be an increase in sectarian violence, there would be widening Iranian influence, and we would be facing disaster, certainly if not disaster, a lost war."
McCain keeps a low profile over the weekend, with fundraisers in New York on Saturday and no public events on Sunday. Next week he is set to barnstorm several key battleground states and focus on the economy and jobs.
The McCain campaign is planning to work with what they have next week, all too aware of how much media attention Obama's trip abroad will get and how difficult it will be for them to compete. The strategy for the presumptive Republican nominee next week will be to focus on local media in battleground states like Colorado, Pennsylvania, Ohio and News Hampshire.
"This election will be won by campaigning in towns like Berlin, New Hampshire – not Berlin, Germany. While Obama is campaigning in Europe, he'll leave behind a vacuum in the battleground media markets," a Republican official told ABC News. "The national press may love the 'Obama in Europe' story, but 'McCain in Ohio' is the bigger headline in Ohio."
But what winds up on the front pages of those local papers – Obama speaking to thousands of Europeans or McCain holding a town hall on the economy? We know what will make for the better photo op…
McCain campaign goes negative on air
This afternoon, the McCain campaign rolled out a new ad focused on national security. It is the campaign's first negative ad of the general election and it calls out Obama for his shifting positions on Iraq policy in order to get elected. The ad will go into the rotation on national cable and air in the following battleground states: Colorado, Iowa, Michigan, Missouri, Nevada, New Hampshire, New Mexico, Ohio, Pennsylvania, Virginia, and Wisconsin.
"While Barack Obama wants to change American foreign policy to wind down the war in Iraq and address the grave threat posed by a resurgent al Qaeda and Taliban in Afghanistan, John McCain offers this patently misleading negative ad. Given his calls for a civil campaign, it's disappointing that Senator McCain has slipped so easily into the same, tired campaign tactics that have become so  familiar to the American people," said Obama campaign spokesman Bill Burton in response.
RATS Part II?
ABC News' Rick Klein Reports: There's a longtime tradition in political advertising to look beyond the message to the subtext -- and even to the subliminal.
In that spirit, a veteran Democratic operative offers an interesting observation of the newly released anti-Obama Web video produced by the McCain campaign. The video is an eight-minute montage of sometimes contradictory statements about the Iraq war made by Sen. Barack Obama.
At the very beginning, the title -- "The Obama Iraq Documentary" -- flashes into place in a blaze of orange. And for a single frame -- a tiny fraction of a second -- Obama's face is framed by the following prominent letters: "a l q D."
Some caveats: "al qD" is meaningless by itself. The "l" is actually the capital "I" in "Iraq," though in the typeface used in the video, it looks like like a lowercase "L." Other letters -- at either end of the title -- are simultaneously on the screen. And many editing programs do allow randomized letter placement.
But still. . . . For a brief moment, Obama's face is framed by letters that the brain may want to play with and spell something that does make sense. If you type "al qD" into Google, you get this response: "Did you mean: al qaeda."
Well -- is that what the McCain campaign meant?
No, said McCain spokesman Brian Rogers, adding that the admakers used a "text randomizer," where a computer randomly chose the order in which the letters would appear.
"The idea that it's in any way done by the campaign intentionally is preposterous," Rogers said when asked by ABC News whether the campaign meant to draw a link between Obama and al Qaeda.
SATURDAY, JULY 19
On the campaign front. . .
JOHN MCCAIN
-- Attends fundraising event, NY.
BARACK OBAMA
-- No public events scheduled.
At the White House. . .
PRESIDENT BUSH
-- No public events scheduled, Crawford, TX.
SUNDAY, JULY 20
On the campaign front. . .
JOHN MCCAIN
-- No public events scheduled.
BARACK OBAMA
-- No public events scheduled.
At the White House. . .
PRESIDENT BUSH
-- No public events scheduled, Crawford, TX.
MONDAY, JULY 21
On the campaign front. . .
JOHN MCCAIN
-- 11:30 am ET: Attends private fundraiser with President and Mrs. Bush, Kennebunkport, ME.
-- 12:30 pm ET: Attends public event with voters, South Portland, ME.
BARACK OBAMA
-- No public events scheduled.
At the White House. . .
PRESIDENT BUSH
-- 10:05 am ET: Attends event with the 2008 United States Summer Olympic Team in the Rose Garden.
-- 10:55 am ET: Attends photo opportunity with the 2008 March of Dimes National Ambassador at the White House.
-- 1:15 am ET: Meets with the President of Kosovo and the Prime Minister of Kosovo, Washington, DC.
-- 7:35 am ET: Hosts social dinner in honor of United States past and present Olympians, Washington, DC.
POLITICAL NEWS STORIES ON ABCNEWS.COM
ABC News' Jan Crawford Greenburg and Howard L. Rosenberg: Veepbeat: Contenders Off Radar as Obama Travels LINK
ABC News' Mark Mooney: Obama Takes His Campaign Around the World LINK
ABC News' Matthew Jaffe: Hillary Clinton Rips Bush Abortion Proposal LINK
ABC News' Jake Tapper: Obama's Globetrotting LINK
ABC News' Jonann Brady: Gore: Climate Crisis More Dire Than Terrorism LINK
ABC News' Jake Tapper: DNC Sees Cindy McCain's Wealth as Fair Game LINK
ABC News' Eloise Harper: Team Clinton Gearing Up for 2012? LINK
ABC News' Jake Tapper: Crypto-Gramm LINK
ABC News' Kirit Radia: Rice to Meet with North Korea Next Week LINK
ABC News' Jake Tapper: Night of the Gun LINK
POLITICAL VIDEO ON ABCNEWS.COM
Obama to Afghanistan?
The senator travels to Europe and Middle East. LINK
McCain Intensifies Iraq Attacks on Obama
McCain hits Obama for issuing a policy statement before taking a Mideast trip. LINK
Clinton Tackles Bush on Abortion
Sen. Clinton says Bush's draft proposal would change the definition of abortion. LINK
McCain Praises Al Gore?
Sen. McCain praises Gore's environmental visions, while Obama heads abroad. LINK
Politics Gets Ugly With Comic Book
A politician in Oklahoma uses a 16-page comic book to lampoon his opponents. LINK
U.S. Joins Iran Nuke Talks
World leaders meet with Iran's chief nuclear negotiator in Switzerland. LINK
Bush Abortion Proposal Faces Resistance
Democrats argue the draft proposal will limit women's access to contraception. LINK
'The Note' Rewinds the Week's Best Moments
ABC News' Senior Political Reporter Rick Klein on the week in politics. LINK
Al Gore Pushes Climate Agenda
The former V.P. encourages a national switch to earth-friendly power sources. LINK
Kimmel: Bush Is Sunny on the Economy
Jimmy Kimmel provides a montage of the president's positive remarks. LINK
Kimmel: President Bush Scares Kid
A child runs from the president at the annual White House T-Ball event. LINK
Bottom Line on Foreign Policy
George Stephanopoulos weighs in on the implications of overseas politics. LINK
Obama's Overseas Trip Big for Campaign
The senator's trip could make or break his bid for the White House. LINK
Obama's Foreign Mission
The senator will meet with military leaders to discuss troop withdrawal plans. LINK