Operating amidst violence
In June, the Sunni radical group called the Islamic State of Iraq and Syria(referred to as ISIS, ISIL, and the Islamic State) captured the city of Mosul in Northern Iraq. Over the course of that month alone, ISIS gained control of Tikrit and major border crossings to Syria and Jordan.
In July, a United Nations report accused the group of "assassinations… sexual assault, rape and other forms of sexual violence against women and girls, forced recruitment of children, kidnappings, executions, (and) robberies." Yet, in the middle of this chaos and violence, Jonathan and Zack said their operations continue normally.
In the Kurdistan Region of Northern Iraq, Zack has found that the Kurds "are doing an exceptional job securing the region." As for Jonathan in Baghdad, he's also undeterred.
"ISIS to me is just another group of individuals that have a different belief system and are willing to kill other people to forward their belief system," he said.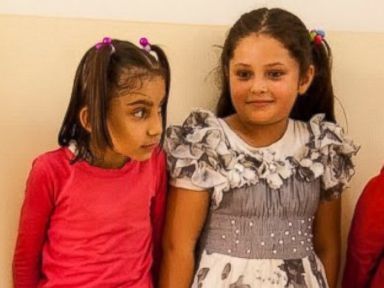 Jonathan's "business as usual" attitude can be attributed partly to his military experience.
"For me, there were plenty of bad guys in Baghdad when I was moving around [there]," he said. "There was a vacuum, and they're just a group of individuals filling that vacuum."
And while the Iraqi Children Foundation facility is not under threat of ISIS at the moment, it's hard to imagine Jonathan ever backing down.
"When a bunch of people start getting killed in Baghdad on a regular basis, it's kind of something we're used to," he said. "We'll just keep trying to operate as well as we can in that situation."
Fundraising for an Iraqi non-profit
Violence is not the only obstacle these non-profits encounter. Jonathan and Zack also described the difficulty of fundraising for an organization that operates in a country whose name conjures up memories of a deadly war.
"It [fundraising] continues to be difficult because I have to be honest with you, people were just done with the conflict. They didn't want to hear anything about Iraq," Jonathan said. "They're exhausted from the resources that have been spent in both Afghanistan and Iraq. They're exhausted from the lives that have been lost and those that have been injured."
Zack said Americans are "fatigued with Iraq," but the public is still very supportive of its veterans, who have been a driving force behind fundraising efforts for TentEd.
"The fact that hundreds of individuals, some of who know very little about the Middle East, supported TentEd, in some way, shape or form, speaks volumes about our culture and the altruistic values that underpin American society," Zack said. "We are, in many regards, a nation of givers."
Iraq
Jonathan and Zack's organizations operate in a time when humanitarian aid to Iraq is dwindling. In fact by 2015, the United States Agency for International Development (USAID) will cease to send any money to Iraq.
Ellen Laipson and Russell Rumbaugh of Stimson, a global security think tank, explained  in a February article that the high funding that once was readily available for a variety of projects "has been replaced with a new reality where Iraq competes with other countries for various aid and assistance support."