WHO FIRED THEMSELVES?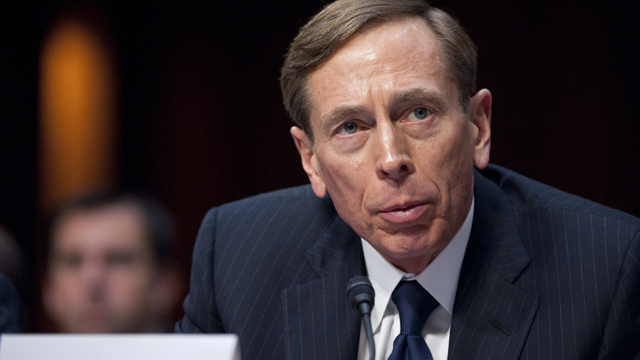 David Petraeus
CIA Director David Petraeus resigned his position after an extramarital affair with his biographer, Paula Broadwell. "After being married for over 37 years, I showed extremely poor judgment by engaging in an extramarital affair," Petraeus said in a statement. "Such behavior is unacceptable, both as a husband and as the leader of an organization such as ours." Petraeus, a former Army general who led the surge into Iraq under former President Bush and also led U.S. troops in Afghanistan before taking over the CIA, is one of the most respected and influential generals of his time.
Desiree Rogers
White House Social Secretary Desiree Rogers "stepped down" after the infamous party crashing incident in which Michaele and Tareq Salahi sneaked into a White House state dinner in honor of Indian Prime Minister Manmohan Singh in 2009. "She's not been asked to leave," then White House Press Secretary Robert Gibbs said in February 2010. "She's decided it's time to go back to do other things she loved." Gibbs asserted that the Salahi incident did not play a role in Rogers' exit.
P.J. Crowley
Former State Department spokesman P.J. Crowley infamously got the boot in 2011 after giving a speech at the Massachusetts Institute of Technology in which he called the Pentagon's treatment of Chelsea (formerly Bradley) Manning "ridiculous and counterproductive and stupid." Crowley ended up resigning. He did, however, get a nice parting gift from then Secretary of State Hillary Clinton, who issued a glowing statement: "P.J. has served our nation with distinction for more than three decades, in uniform and as a civilian. His service to country is motivated by a deep devotion to public policy and public diplomacy, and I wish him the very best."
Yosi Sergant
Former National Endowment for the Arts communications director Yosi Sergant resigned in September 2009 after sparking criticism for a controversial conference call he led in which he encouraged artists to create work to promote the Obama administration's agenda. After the call, Sergant was initially removed from his post as communications director, but continued to work at the Endowment until a spokeswoman announced that "his resignation has been accepted and is effective immediately." The White House considered the incident serious enough to issue new guidelines to prevent something like that from happening again.
WHO WAS 'FIRED' BEFORE THEY WERE HIRED?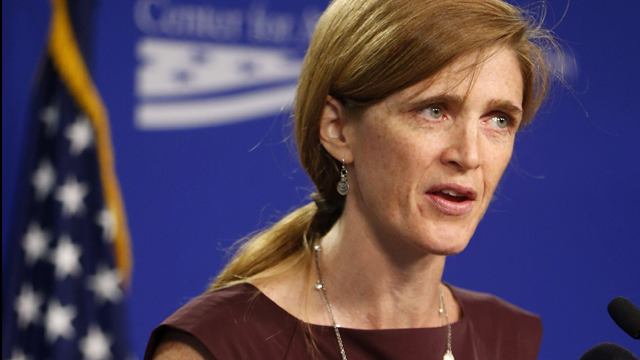 Samantha Power
Samantha Power was a member of President Obama's 2008 presidential campaign but resigned under pressure in March 2008 after referring to Hillary Clinton as a "monster." Power, who served as a foreign policy adviser to then-candidate Obama, said she made the comments in a "very weak moment" and "of course I regret them, I can't even believe they came out of my mouth." After several years outside the administration, President Obama tapped the former Harvard professor and Pulitzer Prize winner to be the U.S. Ambassador to the United Nations -- a position she currently holds.
Larry Summers
Larry Summers, the former director of the president's National Economic Council, withdrew his name to be the next chairman of the U.S. Federal Reserve in September after critics questioned his temperament for the job. Summers appeared to be facing a tough confirmation fight in the Senate, and had already come under fire from Republicans and liberal Democrats. "I have reluctantly concluded that any possible confirmation process for me would be acrimonious and would not serve the interest of the Federal Reserve, the Administration, or ultimately, the interests of the nation's ongoing economic recovery," Summers wrote in a letter to Obama. In his own statement, the president thanked the economist for "his tireless work and service on behalf of his country."
Tom Daschle
After taking office in 2008, President Obama initially wanted former senator Tom Daschle to be his Health and Human Services secretary. But the newly elected president was thwarted after reports surfaced that Daschle failed to disclose critical information on his tax returns. Daschle, the former Senate Majority Leader, failed to pay more than $101,000 taxes on the car and driver a wealthy friend let him use from 2005 through 2007, according to a Senate Finance Committee Report. In February 2009, Daschle abruptly withdrew his nomination.
ABC's Mary Bruce, Abby Phillip and Dana Hughes contributed reporting.