Marshall: Randy Moss, WR, 1997
26 TD catches, 1,820 receiving yards
Notre Dame and Florida State's loss was Marshall's gain. Moss should have ended up a Fighting Irish and came close to becoming a Seminole, but he ultimately took a more direct route to stardom with the Thundering Herd.
---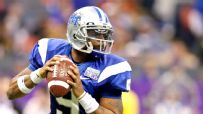 Middle Tennessee: Dwight Dasher, QB, 2009
3,943 yards of total offense; accounted for 36 TDs
When you best someone like Vince Young, you've really done something. That's exactly what Dasher did when he set a record for QB rushing yards in a bowl game when he ran for 201 yards in the New Orleans Bowl.
---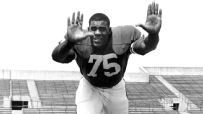 North Texas: "Mean" Joe Greene, DT, 1968
Consensus All-American; No. 4 pick in 1969 NFL draft
Believe it or not, Greene was more than that classic Coca-Cola ad from his time with the Pittsburgh Steelers. He was a pretty good football player too, earning consensus All-American honors.
---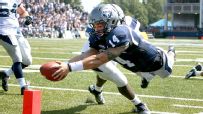 Old Dominion: Taylor Heinicke, QB, 2012
5,546 total yards, 55 TDs
Heinicke was unstoppable in 2012, as he broke Steve McNair's record with 5,076 passing yards. He set a Division I record with 791 total yards against New Hampshire and won the Walter Payton Award.
---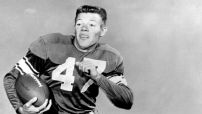 Rice: Dicky Maegle, RB/DB, 1953
Consensus All-American; No. 10 pick in 1955 NFL draft
The season will be remembered for Maegle's 265-yard performance versus Alabama in the Cotton Bowl and the infamous tackle made by Tommy Lewis as he came off the sideline, but Maegle provided a spark all season.
---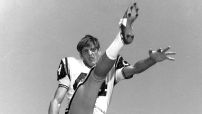 Southern Miss: Ray Guy, P, 1972
Averaged 46.2 yards per punt; had 93-yard punt vs. Ole Miss
There's a reason the Ray Guy Award is given annually to the nation's best punter. In 1972, Guy set the school record for longest punt, longest field goal (61) and punting average. He also had eight interceptions on defense.
---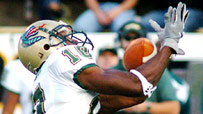 UAB: Roddy White, WR, 2004
1,472 receiving yards, averaged 20.5 yards per catch
Despite leading the nation in receiving yards, White wasn't even nominated as a finalist for the Biletnikoff Award. He did, however, lead UAB to its first and only bowl appearance in school history.
---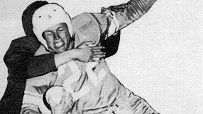 UTEP: Fred Wendt, RB, 1948
1,546 rushing yards; 20 TDs
Wendt's 1,546 rushing yards set an NCAA single-season record that was later broken by O.J. Simpson in 1968. Wendt rushed for an astonishing 326 yards in one game that season.
---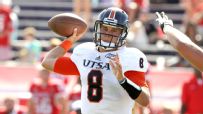 UTSA: Eric Soza, QB, 2012
20 TDs to three INTs; 26 total TDs
The pickings might be slim for a UTSA program that began playing football in 2011, but it's hard to argue against what Soza did in 2012 when he led the Roadrunners to an 8-4 record.
---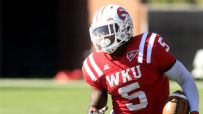 Western Kentucky: Antonio Andrews, RB, 2012
3,161 all-purpose yards; accounted for 15 TDs
Only two players have ever gained 3,000 or more all-purpose yards in a single season: Barry Sanders and Andrews. The Hilltoppers' star played nonconference games against Alabama and Kentucky in 2012 too.
---
INDEPENDENTS
---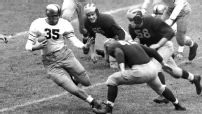 Army: Doc Blanchard, RB, 1945
722 rushing yards; 17 total TDs