JEFF BROHM
Move No. 10: Western Kentucky OC
to Western Kentucky head coach
He could've been the head coach at Florida Atlantic. He turned down others too. Brohm knew to say no because his athletic director told him exactly what he needed to hear.
Brohm sat down with Western Kentucky AD Todd Stewart this winter and laid out his options. He wanted a good reason to stay put, and both men knew a bigger school would come calling for Petrino sooner or later. Stewart assured Brohm he'd be rewarded when that day came.
Sure enough, one day after Petrino got Louisville, Brohm got his first college head-coaching gig.
"I won't lie: I probably turned down more than maybe I should've," Brohm said. "I've always believed the grass isn't always greener. I don't want to just move around to move around."
Still, Brohm has been six places in a dozen years. Petrino gave the Kentucky native his first college job at Louisville, where he stayed six years and got to coach younger brother Brian Brohm. He repaid that favor by leaving UAB after 2012 and taking a pay cut to help Petrino start over at WKU.
"Even when you're not trying to move, you're going to move quite a bit," he said. "It's an interesting profession."
What the Hilltoppers needed this spring was stability. Brohm, their third head coach in three years, convinced defensive coordinator Nick Holt and five other assistants to stay. They aren't changing the playbooks or the plan.
Brohm is ready to settle down and make WKU his home. But he can tell the coaching carousel spins a little faster every year, and he wasn't surprised to learn Mack Brown's fate indirectly created his opportunity.
"Nowadays, the pressure is on us to win and win right now, so the movement is even greater," Brohm said. "It's everybody trying to get the most out of every year and a little bit less of everybody saying, 'Let's go here and develop this program, try to have success, try to improve and do things right.' Those things aren't on people's minds as much as they should be, but that's just today's era."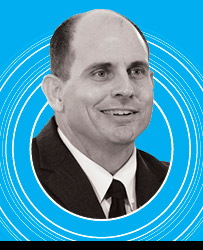 The minor leaguer
BILL CLARK
Move No. 39: Jacksonville State head coach to UAB head coach
Almost immediately after McGee left UAB on Jan. 9, Clark's phone buzzed. At the time, he was visiting a recruit at Sweet Water High School in southern Alabama.
Someone had reported that he was the early frontrunner for the UAB vacancy. But when the high school coach demanded he fess up, Clark was honest: He had no idea.
Clark had led Jacksonville State, his alma mater, to an 11-4 record and the FCS quarterfinals. He was in year one of his first college head-coaching job. He was in a good spot. And seemingly, the fact that he had no contact with UAB -- and had never expressed interest in the job -- did not matter.
Clark's phone buzzed again at about 6 a.m. Jan. 13, his first day at the AFCA convention in Indianapolis. FootballScoop.com reported he was taking the job.
"Now I have the president of the university, the head of trustees, all my coaches calling," Clark said. "I said, 'Look, guys, I promise you -- I have not spoken to anybody.'"
Later that day, UAB's search committee finally called. Within a week, Clark was the Blazers' new coach.