Chocolates and flowers might warm the heart of the average Valentine, but if yours prefers the high-tech over the traditional, we have some ideas for you.
Valentine's Day is only a couple of days away, but if you rush, you can still nab these in time to surprise your sweetie. Take a look at some of our favorite Valentine's gifts below.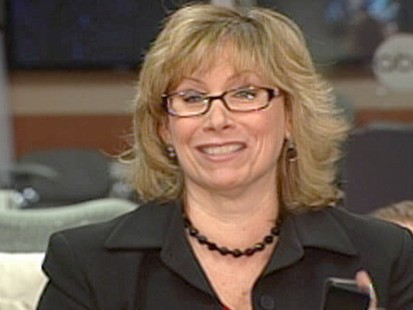 DEOS Earphone Covers for Apple Earbuds
The Deos earphone covers are a perfect combination of fashion, flair and geek. They clip right onto your Apple earbuds to add that special pizzazz. The full crystal set is encrusted in over 200 crystallized Swarovski elements and comes in a ring box packaging for $98.
On a smaller budget? Check out the crystal accents which run for about $30. The buds are available in a dazzling array of colors at deoslive.com, Amazon.com, Target and other retailers.
Sonos S5 Music System
The Sonos all-in-one wireless music system lets you access all of your own music, plus 25,000 Internet radio stations, including Pandora and Last.fm. It looks like an iPod speaker dock, but it actually includes five speakers.
From your iPhone or iPod Touch, you can select songs and adjust volume. If you add more to your collection and set them up in different rooms, you can play a different song and control the music even if you're not actually in the room.
You can also tweet about the music you're listening to. It fills the room with sound and setup is extremely easy. Though previous incarnations were tough on the wallet, this version is a more affordable at $399.
Aliph's Jawbone Icon Bluetooth Headset
The Catch? The Bombshell? The Rogue? The Thinker?
Each of the new Jawbone Icon Bluetooth headsets has its own personality – just like your Valentine!
Like Aliph's previous Jawbone headsets, the Icon series features military-grade noise cancellation technology, "NoiseAssassin" that engages when the user is speaking.
The new sleek headsets let you personalize the device with applications from Aliph's MyTalk Web site. Some apps let you customize the voice that conveys information like battery life and caller ID. Another app lets you use voice commands to listen and post to Facebook and Twitter.
The Icon comes in six designs (the four mentioned above, plus the Hero and the Ace) and is available at Verizon stores and Jawbone.com. for $99.
DXG Luxe Collection DXG-535V Riviera Camcorder
Pink, pixels and chic!
The Riviera 720p HD camcorder is part of camera company DXG USA's Luxe Collection. The red carpet-ready camera is the perfect gift for the Valentine that loves to glam it up without sacrificing function.
The Riviera captures high-definition video, as well as still images. It offers built-in 128mb flash memory and the option to use an SD memory card.
Starting at $110, you can find it DXGUSA.com, Amazon and other retailers.
Polaroid Pogo Mobile Printer
With the Polaroid Pogo Mobile printer, you won't have to wait for prints of your Valentine's Day photos.
The light, pocket-size printer generates full-color prints off your cell phone or digital camera in about a minute. If you use a digital camera, you can just connect the Pogo to the camera with a USB cord to transfer pictures. If the pictures are on a Bluetooth-enabled device, you can transfer and print the photos wirelessly.
Available starting at $39.99, the Pogo is available at Amazon, as well as retailers like Target, Best Buy and Radio Shack.
Netflix Subscription, iTunes Gift Card
If your Valentine is into technology but not so much into gadgets, think about giving the gift of movies or music.
Netflix subscriptions start at $8.99 a month for one DVD at a time and the option to exchange as frequently as you want. Apple's iTunes gift cards start at $15.
And, if you hurry, you or your Valentine could potentially win $10,000 in iTunes credits. This week Apple announced that to celebrate "one huge milestone for music," it will give a $10,000 iTunes gift card to the customer who downloads the 10 billionth song from the iTunes store.
The counter is just over 9.88 billion now, so maybe a lucky Valentine will be the winner.