With the world turning its attention to Brazil on Thursday for the 2014 World Cup, street artists are using colorful, large-scale murals to highlight a community divided by its love of soccer and frustration with excessive spending devoted to the championship.
2014 FIFA World Cup TV Schedule
An assortment of images are captured below: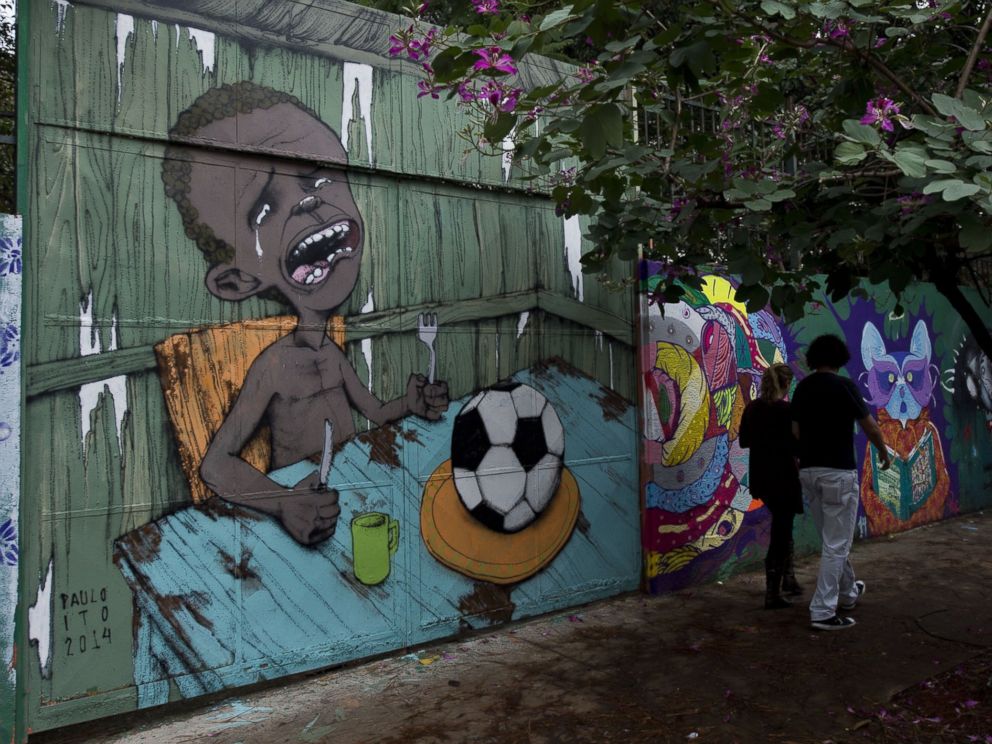 Some residents have balked at the cost of the 2014 Fifa World Cup, estimated to approach $11 billion.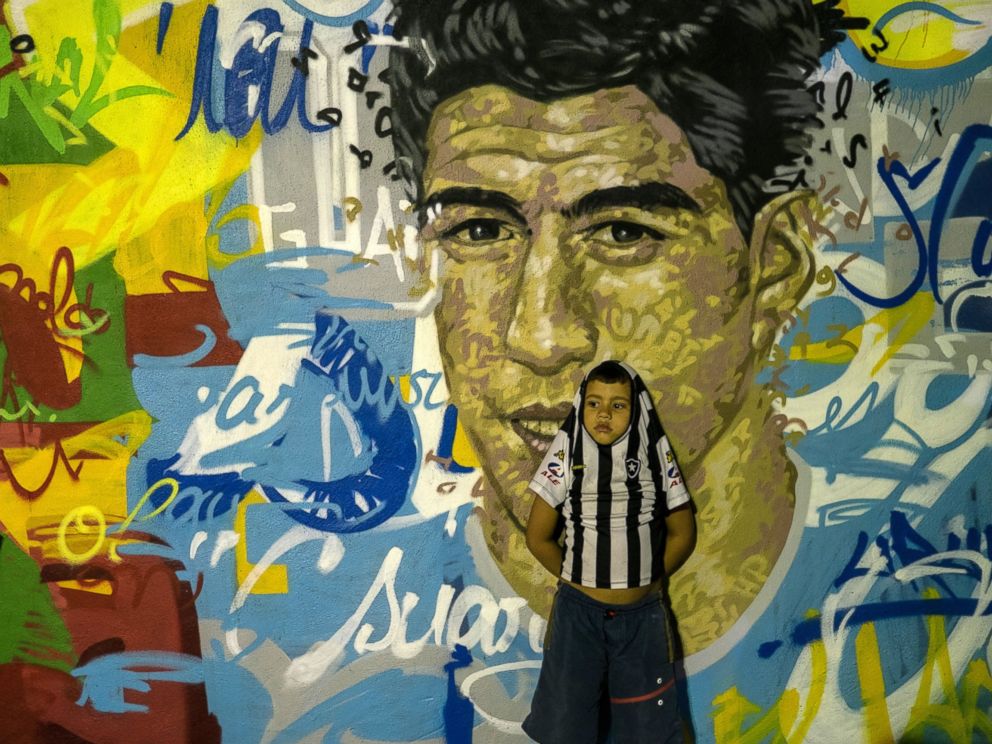 Expenditures have included drones, robots and improved infrastructure.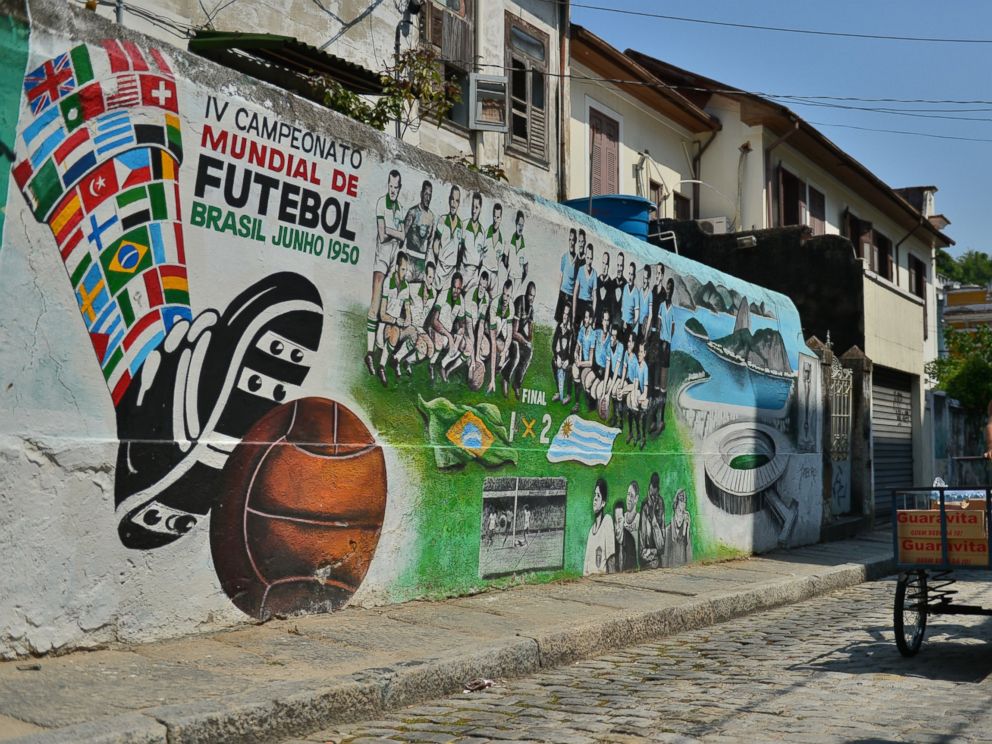 This will also be the first World Cup with goal-line technology.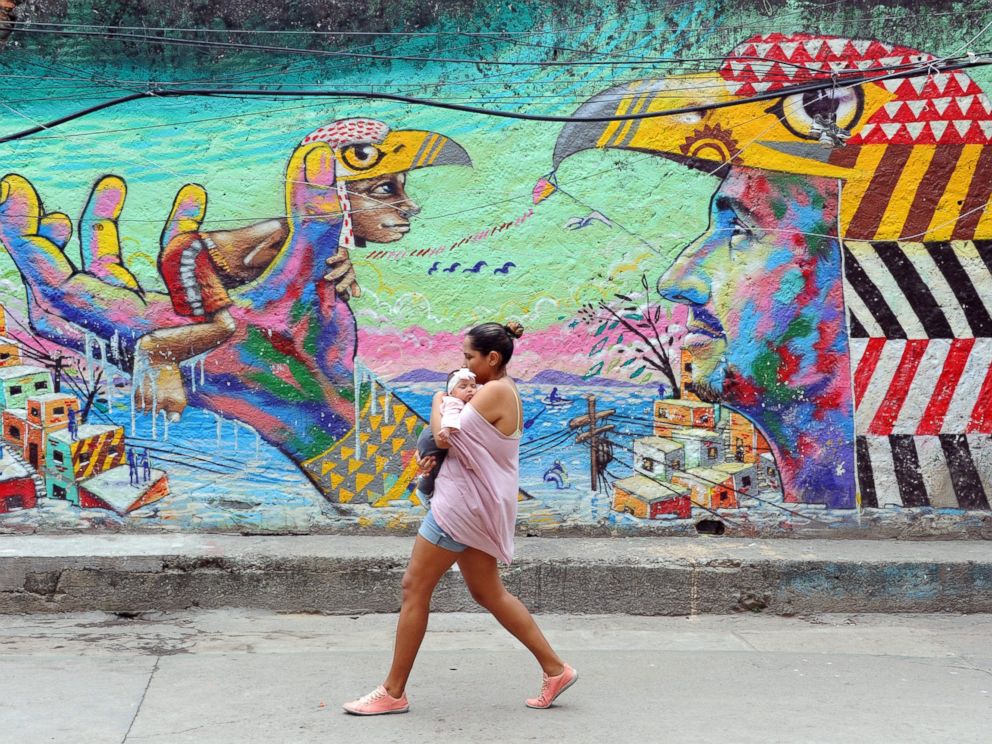 The 2014 Fifa World Cup marks the second time Brazil has hosted the championship. It beat out 16 other cities for the honor.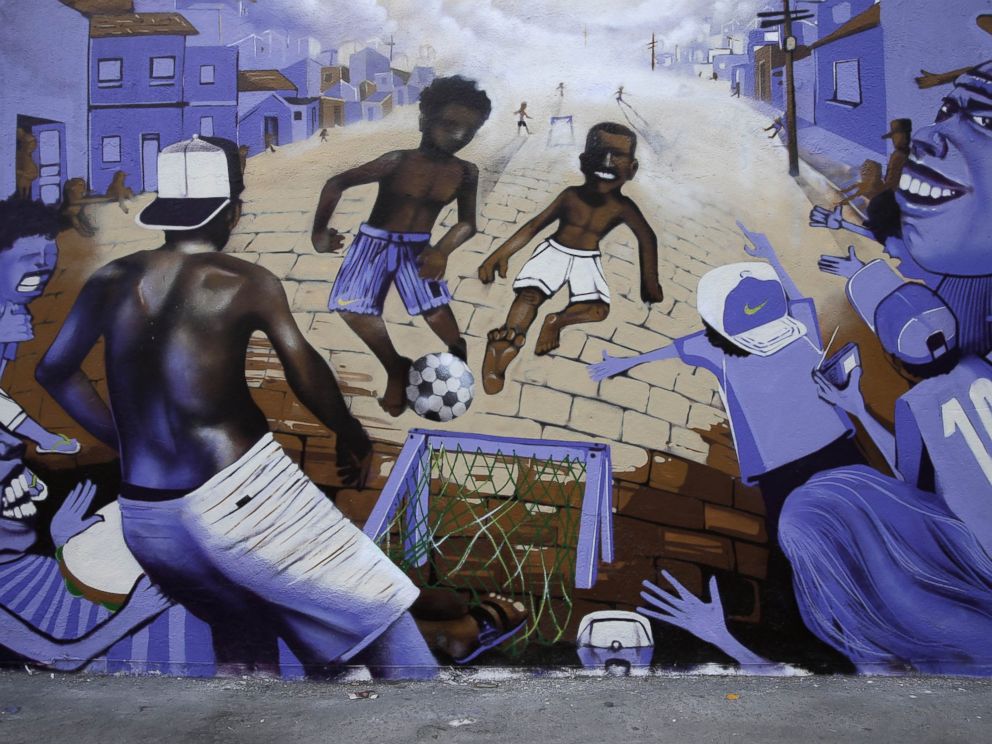 Brazil is considered the most expensive World Cup team, with an estimated market value of 507.8 million euros, according to Pluri Consultoria.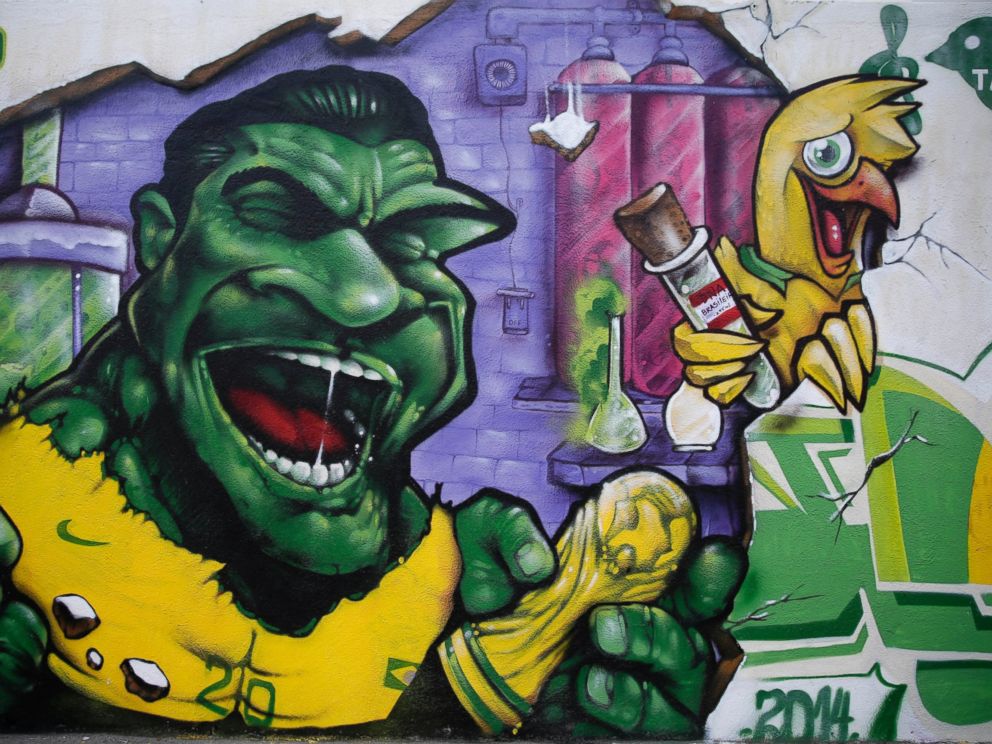 The Maracana arena will become the second stadium to host two World Cup Finals, joining Mexico City's Azteca.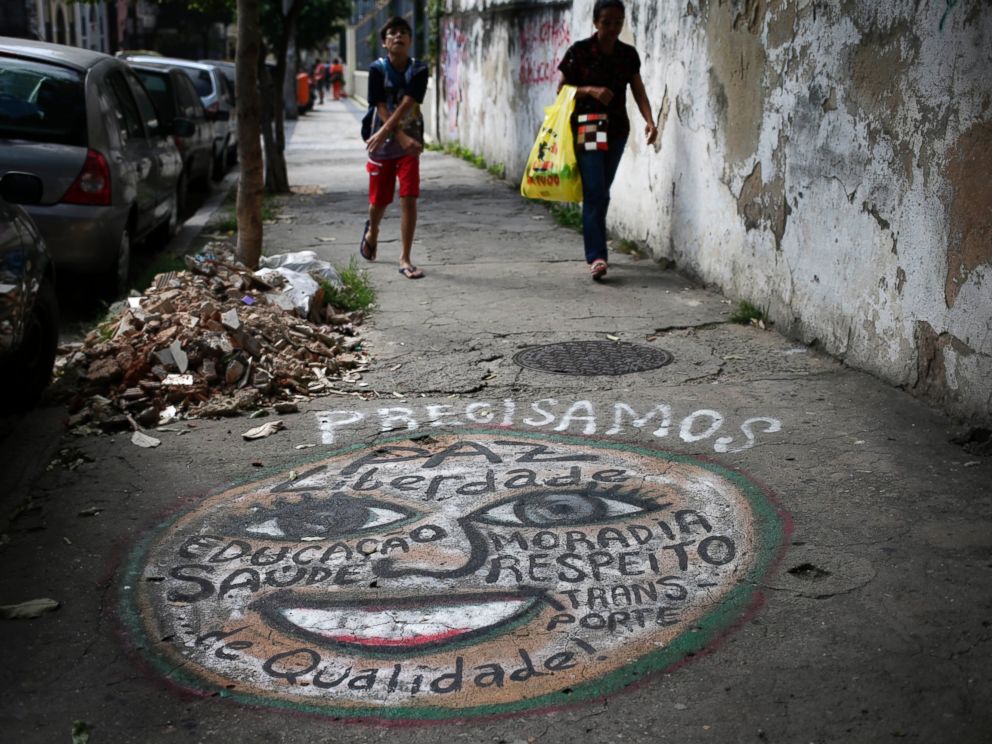 Brazil's passion for soccer has led it to win a total of five World Cup championships, more than any other nation to date.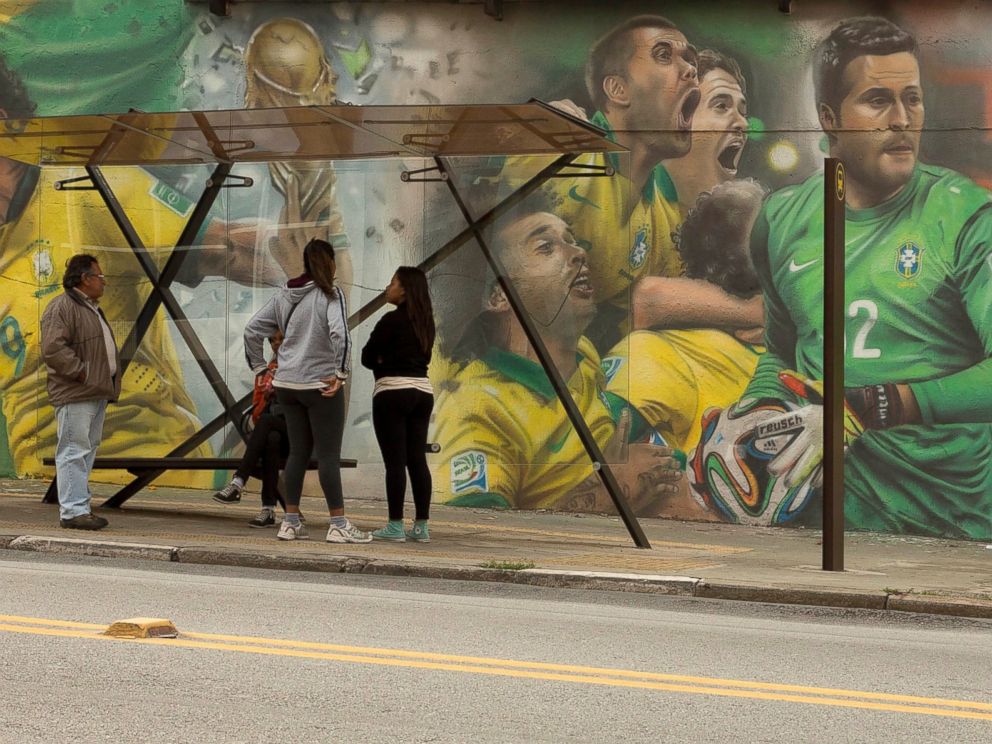 Sign up for occasional World Cup dispatches from Brazil delivered right to your phone -- including the best photos and limited highlights -- by "starring" this story in ABC News' phone app. Download ABC News for iPhone here or ABC News for Android here.