The four Texas college softball players killed in a bus crash this weekend are remembered as close friends with big hearts both on and off the field.
Authorities are still trying to piece together what happened Friday evening, when a tractor-trailer crossed over Interstate 35, into the southbound lanes, near the Oklahoma-Texas border. It struck a bus owned by North Central Texas College that was transporting the team back to campus after a scrimmage game.
The four players killed were identified as Meagan Richardson, 19; Brooke Deckard, 20; Katelynn Woodlee, 18; and Jaiden Pelton, 20. The four women, from small North Texas towns near the college, were celebrated in local newspapers before and after their tragic deaths for their character and athletic skills.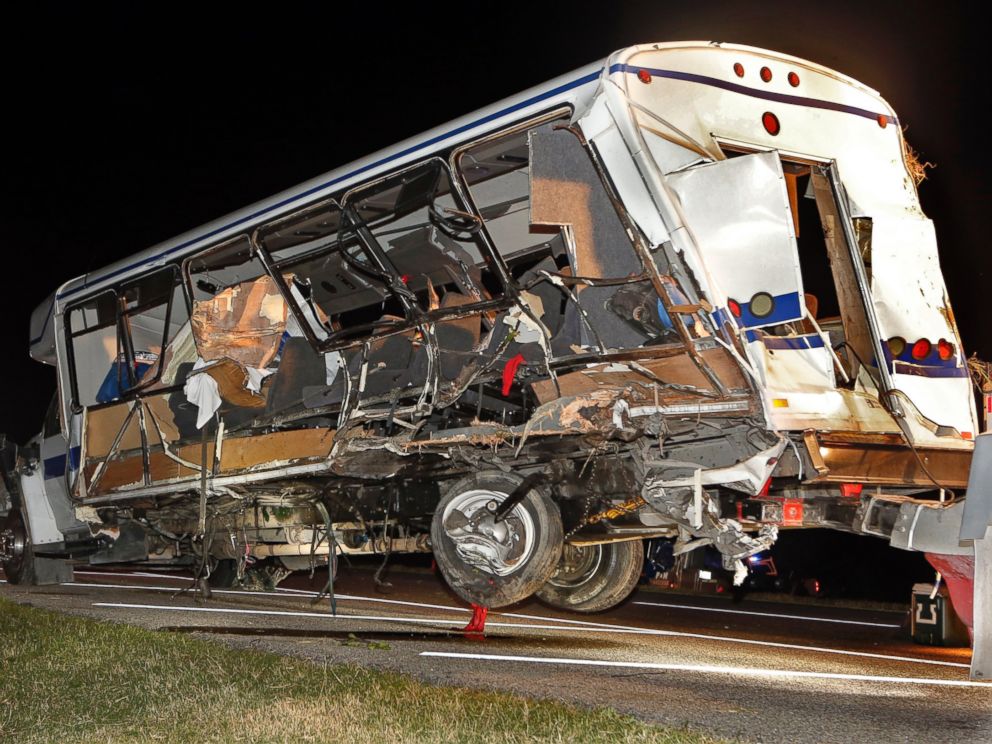 Softball teams across the country wore red ribbons or marked "NCTC" on their uniforms to honor the young women.
Deckard, who earned all-state honors in softball and came from Blue Ridge, Texas, was remembered by her former coach at Blue Ridge High School as one of the best hitters he ever coached.
"A lot of people will remember her as a great softball player, and she was," coach Cody Carlisle told the Herald Democrat. "But as good a softball player as she was, she was an even better as a person."
Similar memories from students of the two-year public college were shared through social media, including on the North Central Texas College Lady Lion softball Facebook page. Earlier this week, photos of the new softball stadium signs were posted, declaring the 2014 regional champions of the National Junior College Athletic Association.
Bus Crash That Killed 4 'Being Investigated Like a Homicide'
Pelton, of Telephone, Texas, is described as a "leader, and a naturally-gifted, hardworking athlete," according to Bret Cranford, her coach through junior high and high school in the Sam Rayburn Independent School District, according to the Herald Democrat.
As a junior, she was a second-team all-state player and named to the all-state tournament squad as a senior.
"I've coached for a long time, and she was just one of those players you know you are going to miss," Cranford told the Herald Democrat. "There are certain girls you count on, and you believe in them. She was one of those."
An all-state first-team selection as a senior, Woodlee, of Windom, Texas, was described by her Dodd City High School coach as "a wonderful person who came from a wonderful family."
"She was just a joy to be around, not only as an athlete but as a person," Kevin Darwin told the Herald Democrat. "She played hard and she was competitive in everything that she did. She always gave everything that she had and she did it with a great attitude."
Richardson, of Wylie, Texas, was featured in a photo in the Gainesville Daily Register last month, giving a check to the American Red Cross with her college softball coach.
The college-owned bus, a 2008 Champion Motor Coach, was driven by Van Hedrick, 48, the softball team's coach of Gainesville, Texas. He was treated and released at Mercy Hospital in Ardmore.
The school announced that there would be a prayer vigil for the students Sunday evening.