Charging them with felony murder, instead of burglary, the county prosecutor held them responsible for the death of their friend and accomplice, 21-year-old Danzele Johnson, even though not one of them had pulled the trigger.
Of the surviving four teenagers, only one, Anthony Sharp, had turned 18. The others were underage, but they were all charged as adults.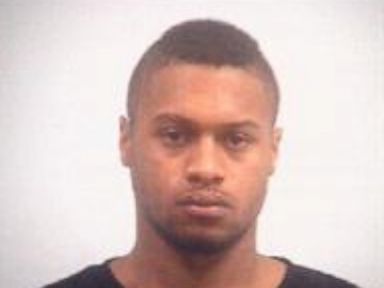 The homeowner, Rodney Scott, was not charged with a crime because prosecutors determined he acted in self-defense.
"That was one of the hardest parts about the whole thing, was explaining to these kids that they were being charged with murder," Layman's mother Angie said. "They didn't understand."
Layman was 16 years old at the time, the oldest of three children, and a sophomore in high school.
"He's the type of boy... if we were driving down the road and somebody had a flat tire, he would get out and help," said his mother, Angie Johnson.
"My thought is, 'Murder? Maybe they don't know what happened. Maybe they thought we hurt him,'" Blake Layman said. "I thought it would get cleared up."
"I didn't really comprehend it," Levi Sparks said. "I didn't put my mind around what I was about to go through."
But it wasn't a misunderstanding. Felony murder is used when someone dies during certain crimes – everyone committing that crime can be charged with murder.
"You break into a home, you home-invade a home, is it foreseeable that someone might get hurt? The answer to that would be yes," said former prosecutor and legal analyst Nancy Grace. "Is it foreseeable that homeowner is going to shoot you? The answer is yes."
Indiana and at least 42 other states have felony murder on the books, but how it's applied, as in the case with the four boys who came to be known as the Elkhart Four, can be controversial.
The Elkhart Four faced the possibly of decades in prison.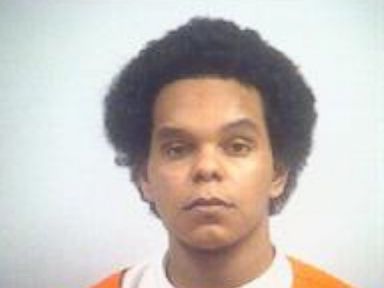 One of the four, Jose Quiroz, pleaded guilty and was sentenced to 45 years in prison and 10 years probation in December 2012. The other three – Blake Layman, Levi Sparks and Anthony Sharp – had put their fate in the hands of a jury.
Their trial lasted four days. On August 22, 2013, a jury of four men and eight women deliberated for just five hours before handing down their verdict: all three boys were found guilty of felony murder.
Walter, one of the jurors in the Elkhart Four trial who did not want his last name used, told "Nightline" he struggled with the verdict, and felt his hands were tied.
"I'm still torn over it. Have a hard time talking about it really," he said. "Four young kids not even participating in the shooting and to be convicted of it, that's the hard part to swallow... Age should have been a consideration in this one."
The following month, an Elkhart County judge sentenced Sparks, the lookout, to 50 years in prison. Layman and Sharp were both given 55 years.
Elkhart County Prosecutor Curtis Hill, Jr., and his team, who had charged the boys and brought the case to trial, declined "Nightline's" requests for an interview or comment because of a pending appeal.
After the verdict was handed down in 2013, Hill told reporters at the time, "When we filed the charges we believed it was appropriate that when someone commits a felony, and a person dies as a result, Indiana law is very clear," the Associated Press reported.