Steve Drizin, a law professor at Northwestern and an expert in juvenile criminal justice who has filed a "friend of the court" brief for Layman's legal team, sees the decades-long sentences as outrageous.
"I think it's insane. I think it's overkill. I think it's unjust and needs to be remedied," Drizin said. "I don't think it was reasonable to expect that they would've encountered a homeowner with a gun, and that homeowner would've killed one of their colleagues. That kind of forward thinking is really not part and parcel of teenage thinking."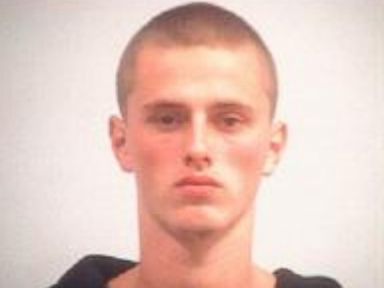 He believes the case could be taken up by the United States Supreme Court, which has previously ruled in separate cases that juveniles should not be sentenced to the death penalty, nor sentenced to life without the chance of parole because the juvenile brain isn't fully developed. In their decisions on these cases, the Supreme Court cited medical research on brain development when weighing in on how much teenagers can be held accountable for their actions.
"What the Supreme Court has said repeatedly and what common sense should tell every parent, every prosecutor, is that teenagers often have a difficult time controlling impulsive behavior," Drizin said. "The growing consensus is that the juvenile brain continues to develop throughout adolescence and even into the early twenties and it develops precisely in the areas that govern judgment, the exercise of reasoning, weighing risks."
But Nancy Grace believes that a felony murder charge can serve a purpose.
"As a prosecutor, many times, I was in the horrible position of sending a young man to jail, or letting him walk free on the street, and I did not want to send young men to jail, but that very often is the only alternative, and here, you've got a dead body," Grace said.
Following sentencing, Layman and Sparks were transferred to the Wabash Valley Correctional Facility. Layman, because he was still a minor at age 17 by this point, was placed in D Block, the prison's juvenile housing unit, but once he turned 18, he would be moved to the adult side of the prison. Young offenders at this facility are kept separate from the adult prison population.
The hardest part about prison, Layman said, is being away from his family.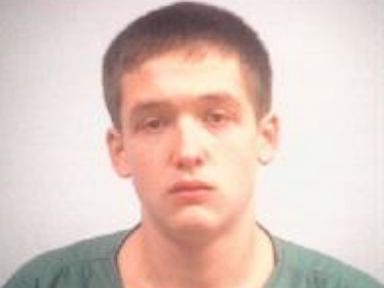 In his cell, Layman has a few pictures, including his little sister Destiny, who has been fighting a brain tumor since she was an infant. Since their dad wasn't around, Layman said he had always been there for her, through chemo, and helping his mother at home. He also has a 2014 calendar, with the "14" crossed out and replaced with "40." The year 2040 is the earliest Layman could get out with good behavior.
Sparks, who turned 18 while behind bars, is now over on the adult side of the prison. His cellmate is more than 40 years his seniors, doing hard time: 65 years.
"Being behind bars, it's something that's not like being on the outs. Ain't nothing like being on that outs," he said.
Sparks has marked his time in prison literally on his body. A tattoo of a broken hourglass with the number 50 is just one of the many he has gotten illicitly while in prison.
"The spider webs represent that you are trapped and the hour glass – it's broken – show that it's wasted time," he said.