Your look at the five biggest and most buzz-worthy stories of the morning.
1. 'Dancing With the Stars': Danica McKellar Voted Off in Week 8
Actress Danica McKellar was voted off "Dancing With the Stars" Monday during a show in which the stars performed an individual routine, plus a second dance with a competing couple.
There were some boos from the ballroom audience when McKellar's fate was announced, but she took it with grace.
"It's been absolutely amazing," she said of the experience.
"I've had the best time ever and I didn't want to see any of them eliminated," she said, referring to her fellow competitors, "so I guess it worked out."
2. What It Takes to Be a Professional Hair-Hanger in the Circus
It takes thick skin – and a strong scalp – to be a professional hair-hanger in the circus.
Their twirling bodies dangle 35 feet in the air, secured to the ceiling by no more than their own braided tresses. It's an ancient circus feat but no less dangerous, as evident by the accident Sunday in Rhode Island, when a support frame collapsed at a Ringling Bros. and Barnum & Bailey show, sending eight "hairialists" plummeting to the ground.
3. Singer Scotty McCreery Robbed at Gunpoint
Country music singer Scotty McCreery was the victim of an early morning home invasion near the campus of North Carolina State University, where he is a student.
Raleigh Police spokesman Jim Sughrue says officers were called shortly before 2 a.m. Monday to an apartment about a mile from campus. People at the apartment told police that three suspects armed with guns robbed them of wallets, cash and electronic items.
Police said the 20-year-old McCreery was at the apartment visiting friends. No one was injured.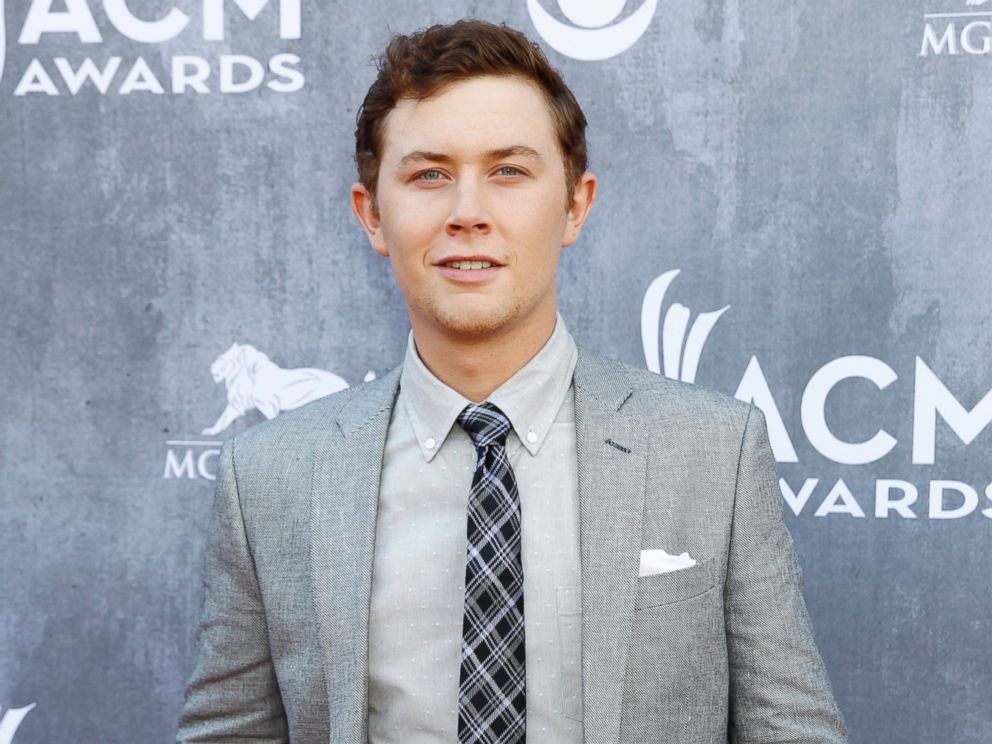 4. Primary Season Revs Up: 6 Key Races in North Carolina, Ohio, and Indiana
The primary season is truly upon us as North Carolina, Ohio, and Indiana host primaries today. Twenty-five states will hold primaries in the next six weeks and today's key one to watch will take us into a fight that will play out all over this country in the coming weeks: the establishment GOP vs. the Tea Party and whether the establishment can finally put down the Tea Party rebellion and re-take the Senate. We'll also watch as a possible 2016 proxy fight between Jeb Bush, Rand Paul, and even Mike Huckabee erupts in North Carolina.
From a former American Idol runner-up to a candidate who is taking on Speaker John Boehner with an ad that ripped off a Cialis commercial, voters have several colorful candidates on their primary ballots today.
5. Adam Levine and Other Male Stars Who've Gone Platinum
Adam Levine shocked his fans with his new platinum blond 'do.
The Maroon 5 frontman and "The Voice" coach showed off his golden locks in a photo posted on Twitter Saturday beside fiancee Behati Prinsloo.
"Apocalypse prep course complete," he wrote.
For some, it was the apocalypse. The singer seemed to draw more criticism than praise for his new look. But none of it seemed to bother Levine, who got the final word Sunday.
"I hope people understand that when they say my hair looks creepy I take that as the highest compliment," he wrote.
Creepy or cute? He's not the only male star over the years to lighten up his looks.