Your look at the five biggest and most buzz-worthy stories of the morning.
1. World Cup Viewing Guide
With the World Cup fast approaching, you can expect sublime goals, bone-crunching tackles and players flailing around like they're fish out of water.
To help you fit in with the soccer-loving fans in the office or at your local bar, we've created a guide -- a cheat sheet, really -- to some of the lingo you'll hear while watching the games. Now even you -- an American -- can understand the world's game and fake your way through a conversation.
2. How Eric Cantor's Shocking Loss Changes Everything
What happened in Virginia's 7th Congressional District Tuesday night amounted to a political earthquake, with shockwaves that will be felt across the national political landscape.
House Majority Leader Eric Cantor, R-Va., fell to conservative challenger Dave Brat — and not just by a little. Brat's margin of victory was more than 10 percentage points, 44 percent for Cantor compared to 55 percent for Brat, according to the Associated Press.
The implications of Cantor's primary defeat are vast.
3. 5 Things to Know About Charlie White's Fiancee, Tanith Belbin
On Tuesday, "Dancing with the Stars" contestant Charlie Whiteannounced that he and his girlfriend of five years, fellow ice skater Tanith Belbin are engaged. "Couldn't ask for a more beautiful setting for the best time in our life! Hashtag she said yes!!!" he wrote on Instagram, along with a photo of Belbin wearing her ring. Here are five things to know about the 29-year-old bride-to-be.
4. Bring on the Nostalgia With 'Dumb and Dumber To' Trailer
After 20 years of rumors, skepticism and hope, Lloyd Christmas and Harry Dunne are returning to the silver screen.
The trailer for "Dumb and Dumber To" – yes, To, not Two – aired on Tuesday's episode of "Tonight Show," our first extended look at the long-awaited sequel to the 1994 original.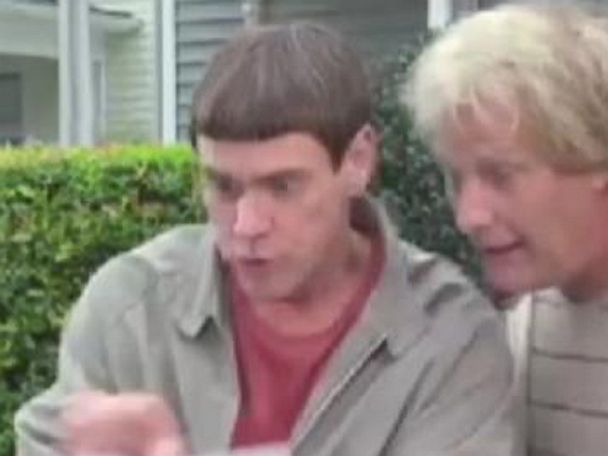 5. Toilet Unclogger Could Be the Greatest Plumbing Invention Since the Plunger
Anyone who has confronted the horror of a clogged toilet about to overflow may have bemoaned why modern technology has been able to send a man to the moon but failed to invent anything more effective and sanitary than a dome of rubber on the end of a stick.
Really? That is the sum total of human ingenuity in the 21st century? Well, bemoan no more.
An inventor in South Korea has created what could be the biggest thing in plumbing since the plunger. And the video demonstration of it has gone viral, with nearly 3 million views on YouTube so far.
MUST-SEE VIDEOS:
1. World News Now Headlines: Wednesday, June 11, 2014
2. 'Dumb and Dumber To' Trailer Released
3. Eric Cantor Loses Primary in Shocking Upset
4. TechBytes: Drones, Smart Bracelet
5. Police Fatalities by Gunfire Increase 53 Percent