The World News Staff launched its own investigation yesterday -- an investigation into all things cheesy. We were on the hunt for New York's finest macaroni and cheese.
We embarked on some serious taste testing -- from mac and cheese the traditional way, to gourmet noodles and gruyere cheese, to mac and cheese with lobster, and to hamburger mac and cheese.
After some serious deliberations, we settled on Eatery NYC's famous recipe. What makes this recipe so good is the surprise crunch from breadcrumbs on top. Marc Ellert-Beck, the restaurant's general manager, shared the recipe with us.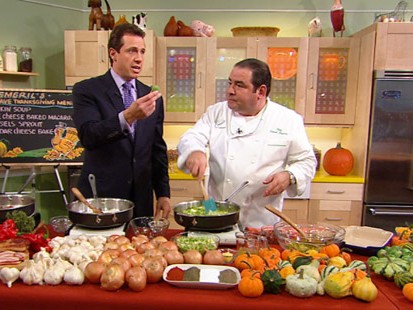 Eatery NYC's Recipe
Here are the ingredients you'll need to serve you and three others:
1 quart heavy cream 1 quart whole milk 3 shallots (roasted) 5 garlic cloves peeled 2 lbs. Monterey Jack cheese 1 box tubetti pasta 1 lbs. of butter 1.5 lbs. of flour Seasoned Breadcrumbs
First, melt butter and add shallots and garlic to the butter. Then, mix in the flour.
Next, bring heavy cream and milk to an almost boil. Add in the flour mixture and 1.5 pounds of Monterey Jack cheese. Mix everything together well.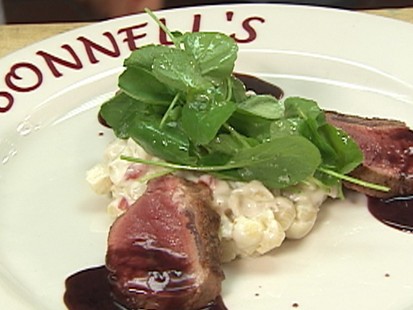 Next, stir in cooked tubetti pasta.
Put the pasta mixture in individual casserole dishes. Top with seasoned breadcrumbs and the remainder of cheese.
Bake at 350° F until the mac and cheese reaches 125° F.
Don't forget to enjoy the cheesy, gooey goodness.
CHEESEBURGER S'MAC
While Eatery NYC topped our list, it had some stiff competition from S'MAC's cheeseburger macaroni and cheese. Sarita Ekya, the restaurant's owner, shared the recipe.
Here's the ingredients you'll need to make Cheeseburger S'MAC for you and two others.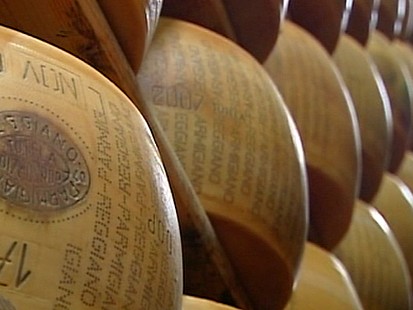 2/3 lb elbow macaroni (yield: 4 cups cooked) 1 ¼ cups whole milk 1 ¼ tb all-purpose flour 1 ¼ tb unsalted butter 4 oz. American cheese, shredded 4 oz. sharp yellow cheddar cheese, shredded 1 lb. 80% lean ground beef 1/2 cup diced onion 1 tb chopped garlic 2 tb Dijon mustard 2 tb ketchup kosher salt & pepper (to taste) 1/4 cup breadcrumbs 3/4 cup sharp yellow cheddar cheese, shredded (for top)
How To Prepare Cheeseburger Macaroni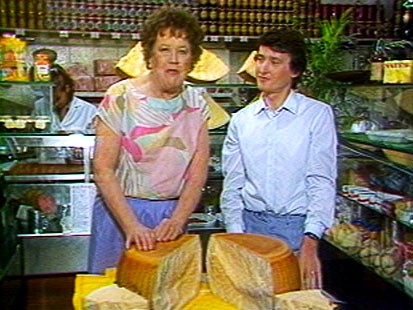 First, preheat your oven to 400° F.
Then, bring a pot of salted water to a boil over high heat and cook the pasta until it's al dente. This should take eight to 10 minutes. Drain the pasta and rinse with cold water. Place the pasta in a large mixing bowl. Add a touch of olive oil and toss lightly.
In a sauté pan, over medium heat, sauté the ground beef. Drain the fat off and place back on the heat. Add the onion, garlic, mustard, ketchup, and salt and pepper to taste. Brown the mixture well. Remove from stove.
Next, in a medium saucepan over medium heat, bring the milk to a boil. Remove from heat.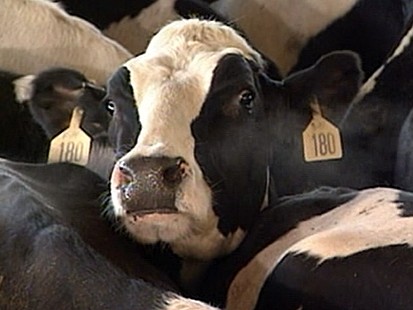 In a medium, heavy-bottomed saucepan over medium-high heat, melt the butter. Reduce the heat to low and whisk in the flour, cooking for 3-4 minutes. Be careful not to brown the mixture. Slowly add the hot milk, whisking constantly. Whisking constantly will ensure no lumps.
Add the cheddar and American cheeses. Stir frequently, until the cheese is melted and the sauce is slightly thickened. Taste and season with salt and pepper.
Remove from heat and stir and pour the mixture over the pasta. Add the hamburger mixture and mix thoroughly. Transfer to a baking dish.
Combine the 3/4 cup shredded cheddar cheese and ¼ cup breadcrumbs. Sprinkle the mixture on top of the macaroni.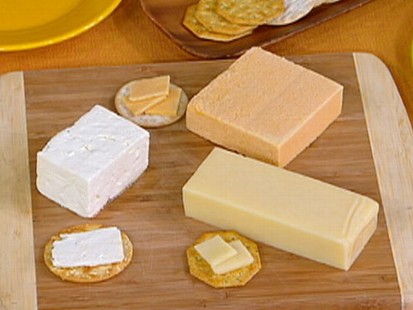 Bake for approximately 10 – 15 minutes at 400° F. If you desire a crisp top, broil on high for 3 minutes at the end.