Anchor/ Correspondent, ABC News NOW
Tanya Rivero was named anchor/correspondent for ABC News NOW in October 2007. In this role, she anchors live coverage and news briefs for ABC News NOW, ABC's digital... Read More »
Tanya Rivero was named anchor/correspondent for ABC News NOW in October 2007. In this role, she anchors live coverage and news briefs for ABC News NOW, ABC's digital network which delivers live breaking news and original programming. She also hosts two shows on ABC News NOW including "Healthy Living" and "What's the Buzz." Rivero files reports for ABC News' "Good Morning America," "GMA Weekend", and "World News." Versatile in her reporting Rivero has filled in to anchor "World News Now" and "America this Morning", ABC's overnight and early morning news programs. She has even stepped in as a reader for "Good Morning America" and "GMA Weekend". Recently, Rivero anchored continuous live coverage of Michael Jackson's funeral and the Royal Wedding. Her reporting on women's health issues earned Rivero the 2011 Media Award for excellence by NAMS, a U.S. based medical society. Prior to joining ABC News, Rivero was a reporter and substitute anchor for WCBS-TV, the CBS affiliate in New York. She joined the station in July 2005. There she covered breaking news in and around New York City and reported on a wide range of topics, including crime, politics and culture issues. She was also an anchor and reporter for News 12 -- The Bronx, where she anchored daily morning newscasts. Rivero began her career in journalism at ABC News while she was an undergraduate. She worked as a desk assistant for "World News Tonight with Peter Jennings" and the program's weekend editions. A graduate from Yale University, Rivero holds a M.S. from the Columbia University School of Journalism. Before pursuing journalism, she was a corps de ballet dancer with the New York City Ballet.
« Read Less
News Published by Tanya Rivero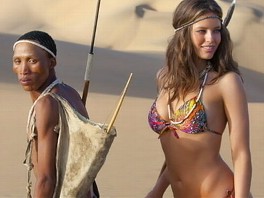 Sports Illustrated Swimsuit Issue Photo Shoot: Racy or Racist?
Tanya Rivero
Feb 17, 2013 01:19 PM
Blog Entry
from Entertainment
Tanya Rivero, ABC News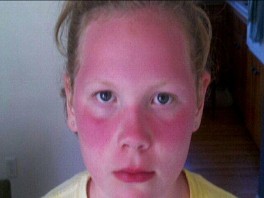 School Sunscreen Ban Leaves Student Severely Sunburned
TANYA RIVERO
Jun 24, 2012 11:21 AM
Story
from US
TANYA RIVERO, ABC News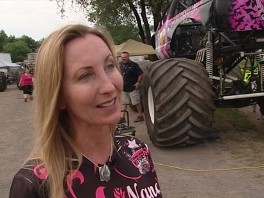 The Newest Breed of Monster Truck Drivers: Moms
TANYA RIVERO and CASSY ARSENAULT
Jan 31, 2013 03:51 PM
Story
from US
TANYA RIVERO and CASSY ARSENAULT, ABC News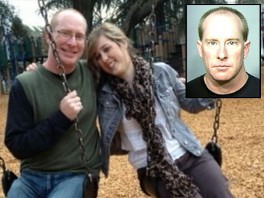 California Student in Relationship With Teacher Moves Out After Sexual Assault Arrest
, 18, told ABC News' Tanya Rivero in an exclusive interview. "I lost everything for this guy. I lost my
Apr 07, 2012 09:16 AM
Story
from US
ALYSSA NEWCOMB and TANYA RIVERO, ABC News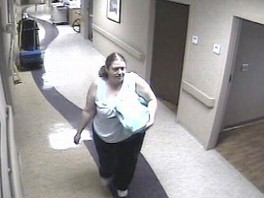 Woman Accused of Abducting Newborn Released From Jail
TANYA RIVERO and JONANN BRADY
Feb 19, 2009 04:40 AM
Story
from GMA
TANYA RIVERO and JONANN BRADY, ABC News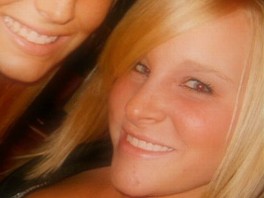 Florida Teen Dies After Complications During Breast Surgery
TANYA RIVERO and JONANN BRADY
Mar 25, 2008 10:58 AM
Story
from GMA/Parenting
TANYA RIVERO and JONANN BRADY, ABC News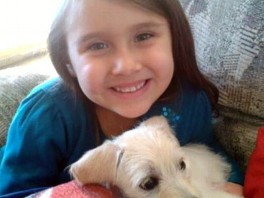 Isabel Celis: Man Captured in Surveillance Video Comes Forward, Search Expanded
TANYA RIVERO, OLIVIA KATRANDJIAN, ALYSSA NEWCOMB and COLLEEN CURRY
Apr 29, 2012 09:43 AM
Story
from US
TANYA RIVERO, OLIVIA KATRANDJIAN, ALYSSA NEWCOMB and COLLEEN CURRY, ABC News