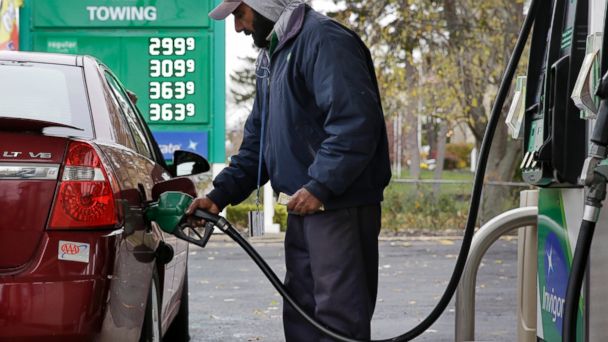 Although you may not have been following the negotiations to ease sanctions on Iran over its nuclear program, you'll likely see the results when you refuel your car in the months to come.
Crude oil prices dropped on Monday after world powers reached a groundbreaking agreement with Iran. Analysts expect the deal to lead to a sustained decrease in gas prices at the pump.
Iran is a key player in the oil industry. According to the U.S. Energy Information Administration, Iran holds the world's fourth-largest oil reserves. Therefore, a deal with this country can impact gas prices because the longstanding sanctions have kept much of Iran's supply off world markets.
Read More: What Need to Happens in Iran And What Could Go Wrong
There is potential for a "dramatic downward pressure on gasoline prices," says Patrick DeHaan, petroleum analyst at GasBuddy. He adds that they "could go down 10 to 20 cents per gallon," if the deal is fully implemented.
Not only will the deal affect your pocketbook at the pump, it may also boost the global economy.
Six foreign ministers from global powers-U.S., China, Germany, France, Russia, and the U.K.-met with Iran these past days. After a decade-long deadlock, an agreement was reached where Iran will scale back their nuclear infrastructure such as its uranium enrichment program. Iran will be given $7 billion as temporary relief, in exchange.
Read More: Marathon Iran Nuke Talks
"We could see $10-$20 per barrel drop in oil prices over the next six to twelve months," says Fadel Gheit, oil analyst at Oppenheimer & Co., Inc . This can "help boost consumer confidence and spending and accelerate global economic growth."
He told the Associated Press: "If the deal goes through with no glitches, I truly believe we could see gasoline down 40-50 cents a gallon by next summer."
Currently, gasoline is an average of $3.26 per gallon in the U.S.