Nigella Lawson and Charles Saatchi: Inside Their 70-Second Divorce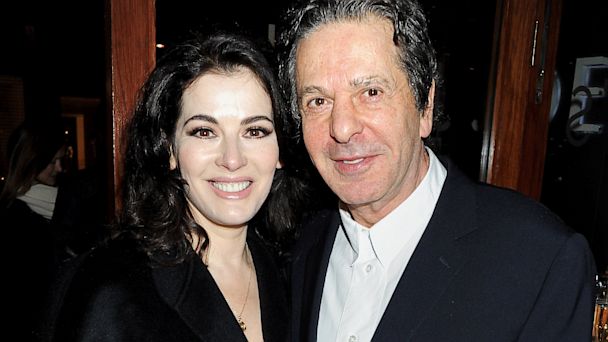 Just weeks after photographers snapped pictures of Charles Saatchi with his hands around the neck of his wife of ten years, TV chef Nigella Lawson, the couple has been granted a preliminary divorce.
According to the UK's Guardian newspaper, the decree nisi - the first of two steps in a divorce - was granted after a 70-second hearing at the high court in London this morning. The paper reported that neither Lawson, 53, nor Saatchi, 70, were present, and that court papers indicate that Lawson petitioned for the divorce on the grounds of unreasonable behavior. The final divorce ruling is expected in six weeks or so.
Charles Saatchi Is Photographed Choking Nigella Lawson: "It was Utterly Shocking"
Originally, Saatchi downplayed the drama of the photos.
"There was no grip. It was a playful tiff," he said at the time. "The pictures are horrific but give a far more drastic and violent impression of what took place."
"Nigella's tears were because we both hate arguing," he continued. "Not because she had been hurt."
A rep for Lawson declined to comment.
blog comments powered by