Zac Efron Posts Healthy-Looking Photo, Thanks Fans for Support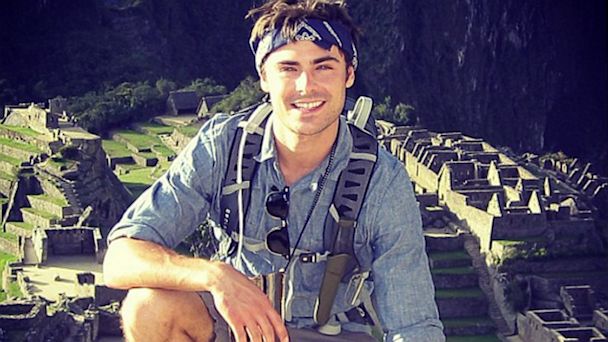 Zac Efron has returned to social media, looking healthy and happy.
"Hey guys! Just returned from an incredible trip to Peru with my dad and wanted to thank you all for your support these past few weeks .. .means the world to me," he wrote on Instagram Friday. "Love you guys!"
The post comes a few days after several outlets reported that the former "High School Musical" star, 25, completed a stint in rehab. Efron's rep never confirmed nor denied the claim.
People magazine reported that Efron was "doing great" a few weeks ago at the Toronto Film Festival. "He's taking care of himself and it shows."
He also seems focused on his career - specifically, his upcoming film "Parkland," which is centered on the assassination of John F. Kennedy.
"It's really a surreal experience for me," he told USA Today of the project. "It feels very mature and really interesting. It's a whole different kind of filmmaking and I feel blessed to have been a part of it."
blog comments powered by