Check Out the First Trailer with 'Frozen's' Elsa on 'Once Upon a Time'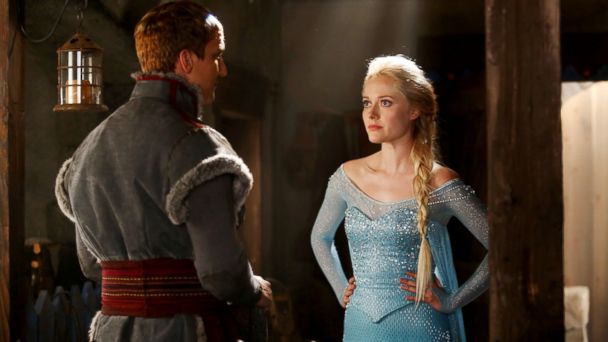 We are less than four weeks away from the season 4 premiere of "Once Upon a Time," on ABC.
This season is particularly exciting as a "Frozen" crossover is happening when Elsa comes to Storeybrook. In a 30-second teaser video released by The Hollywood Reporter, you see Georgina Haig, who plays the "Frozen" princess walk through the town, freezing everything in her path.
"This September, winter comes early," the video says, as Elsa walks by Mr. Gold's shop frosting his windows, leaving Captain's Hook's appendage encase in ice and other story book folks with breath clouds.
Regina - the evil queen - even says, "Here we go again."
Check it out!
blog comments powered by