Mar 30, 2012 4:28pm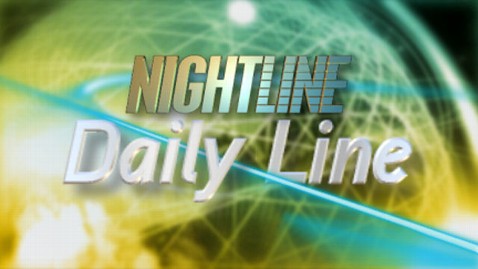 5:50 p.m. ET: There was nothing slothful about this sloth's keenness to get in the picture being taken of a student volunteer group in Costa Rica. Read more.
5:32 p.m. ET: "If there is no jackpot winner(s) tonight, the jackpot the drawing on Tuesday, April 3, will be an estimated $975 million," said a statement today from Texas Lottery Commission.
4:55 p.m. ET: "Nightline" has, of course, been covering the Mega Millions lottery everyone's buzzing about. The team putting together tonight's story has caught the fever, creating a "Nightline" lottery pool. (Rumor has it ABC News President Ben Sherwood bought a ticket.) Here, the lovely Mary Compton holds the pool's tickets. Good luck!
3:37 p.m. ET: Two used condoms and an empty handcuffs box were found near the home of missing California cheerleader Sierra LaMar, police said. "They're going to be submitted to the crime lab for analysis and we won't know if they're related until we get the results back from the crime lab," Santa Clara Sheriff's Office's Sgt. Jose Cardoza told ABCNews.com today. Read more.
2:39 p.m. ET: Janne Kouri was paralyzed from the neck down after diving into the ocean and hitting a sandbar. His girlfriend stood by him. She's now his wife. Watch him dance with her for the first time:
12:23 p.m. ET: Here's your daily Onion-headline-that's-actually-real: Man Attacked by Lion, Saved by Bear.