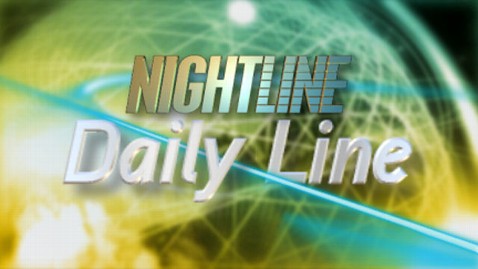 11:17 p.m ET: Nightline's Terry Moran tweets:
I've been really moved hearing @ NikWallenda praise his Maker as he walks on the wire across the grandeur of Niagara Falls. # WalkTheWire
10:34 p.m ET: Daredevil Nik Wallenda has started his death-defying high-wire walk across Niagara Falls. Stay tuned to ABC and Nightline to see if he makes it!
7:00 p.m. ET: This may not be the year after all for one California Teacher of the Year. Sixth-grade teacher Michelle Apperson received the Sacramento City Unified School District award, only weeks after getting a pink slip.
5:53 p.m. ET: In a speech today, President Obama announced that he will stop deportations of young illegal immigrants who were brought here by their parents as children, as long as they have graduated high school, are currently in school or serve in the military. They also need to have lived in the United States for at least five years.
video platform video management video solutions video player 5:21 p.m. ET: Ex-Rutgers Student Dharun Ravi To Get Out of Jail Early: here's the latest.
4:30 p.m ET: Watch the incredible video of the second-largest wildfire in history still raging in Colorado video platform video management video solutions video player 3: 54 p.m. ET: Lindsay Lohan's OK, apparently. Read the story.
2:27 p.m. ET: Turns out the so-called "Forest Boy" is a complete hoax, reports the AFP. The young man who wandered into Berlin city hall with a tent and claimed that his parents were dead and that he'd lived in the forest for years, is actually a Dutch man, who left home abrubtly back in September.
1:23 p.m. ET: Flash mob marching band wedding proposal: You have to check out this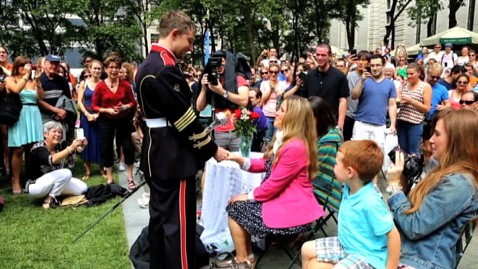 1:01 p.m. ET: Wallenda Friday! Watch Nik Wallenda attempt to tightrope walk over Niagara Falls tonight. "Nightline's" Bill Weir will be there - for the ABC special at 8 p.m. and for "Nightline." Here's a qwiki preview: http://www.qwiki.com/abcnews?q=z9GW6a
12:57 p.m. ET: A body has been found that is believed to be Dr. Timothy Jorden, who has been wanted in the death of a Buffalo nurse. Here's the latest.