Nov 11, 2011 10:06am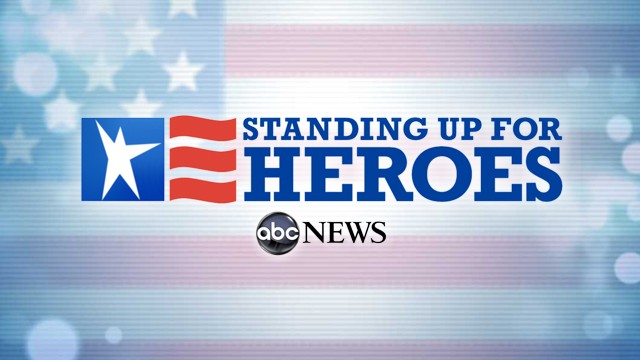 ABC News Launches Ongoing Series of Reports to Air Across Broadcasts and Platforms Beginning on Veterans Day
ABC News is launching an ongoing series of reports "Standing Up for Heroes" on Friday, November 11. Through this ongoing series of reports Bob Woodruff and Martha Raddatz will shine a light on critical issues facing veterans and their families while showcasing the ways Americans can come together to help those who have served and sacrificed.
The statistics are startling – more than 2.3 million U.S. service members have been deployed to Afghanistan and Iraq since 9/11 and the unemployment rate for the veterans returning home is 25% higher than the national average. With less than 1% of Americans serving in the armed forces it is the responsibility of the other 99% to support the brave men and women as they return home – helping them reintegrate back into their communities where they can thrive mentally, physically, and economically.
Reports will air throughout the day on Veterans Day, November 11 and will continue across all broadcasts and platforms including "Good Morning America," "World News with Diane Sawyer," and "Nightline" as well as on ABCNEWS.com and ABC News Radio. Viewers who are interested in getting involved in helping veterans in their local communities can visit ABCNews.com/help.
Watch the "GMA" Report from November 11, 2011: