Two years ago today the devastating 7.0 earthquake hit Haiti.  The Haitian government reported that an estimated 316,000 people had died, 300,000 had been injured and 1 million made homeless.
Photographer  Eric Kruszewski  traveled to Gramothe Haiti, a small Haitian mountain village 13 miles  from Port-au-Prince to document their lives one year after the earthquake.  This is his story.
In and around the tiny mountain Haitian village of Gramothe, residents are learning to shape their own futures and are embracing a new outlook on life.  Gramothe  is a place where a model society is being built, crafted, and nourished.  With proper leadership, this progressive community could potentially expand across the entire country.
The possibility of positive change validates grueling journeys in this mountainous region where infrastructure is poor and unreliable.  Roads are crumbling, electricity is sporadic at best, and water-though accessible via mountain springs-is difficult for many to reach.  Growth and betterment around this Haitian village occur; however, the aforementioned hurdles remain and the challenge to replicate this succeeding society in other regions has yet to be tackled.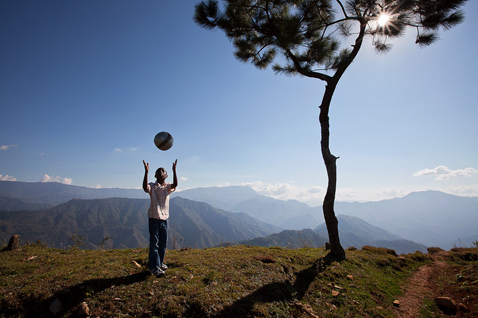 A young boy has simple sporting goods to play Haiti's beloved sport.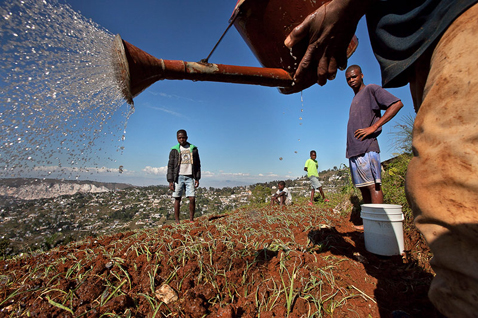 After delivering water by hand, farmers nurture crops that include onions, leek, sweet potato, and cabbage. Year after year, the type of crop and the amount of crops are increasing.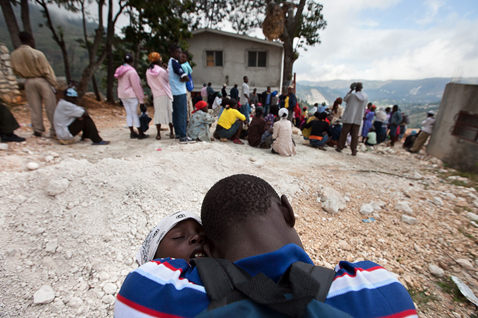 Two boys sleep on each other as they wait for entry to the village's medical clinic; the teenage boy carried his younger sibling, who is in need for treatment, for several hours.  Foreign medical teams provide care to villagers several times each year.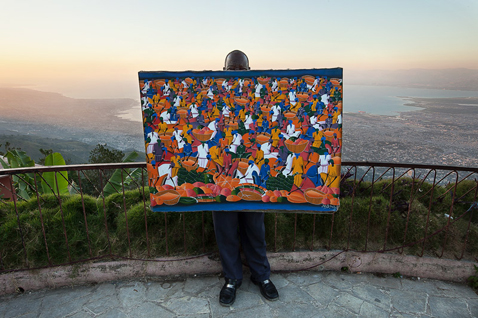 A local artist proudly holds his latest masterpiece depicting the traditional scene from the Haitian culture. He sells his work at a popular mountain lookout known for its view of Port-au-Prince.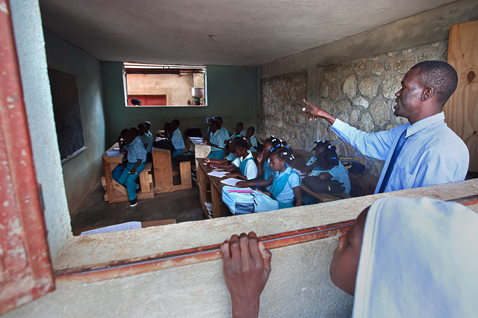 The opportunity for a free education brings children from miles away to pack the school. A brighter future validates the typical grueling two-hour walk to school for many students.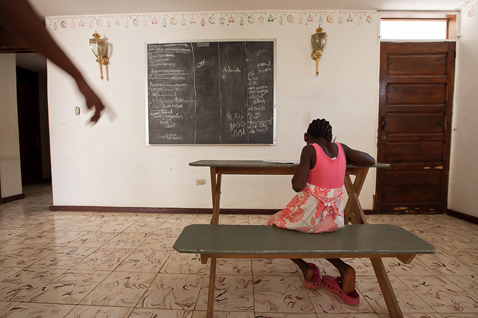 Children from this nearby orphanage also attend school regularly; during their day off they spend time playing in the house or reviewing lessons in the orphanage's common room.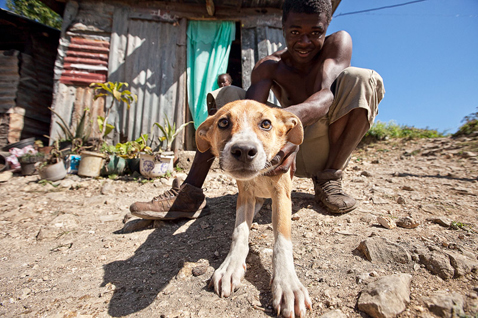 The homes throughout the village are getting larger and families are able to take in pets; animals that usually would remain as strays in the past.
Villagers of all ages overcome steep mountainside and rough terrain to visit the medical clinic and receive health care. Patients may walk several days to see a medical provider who frequents the clinic only a few times a year.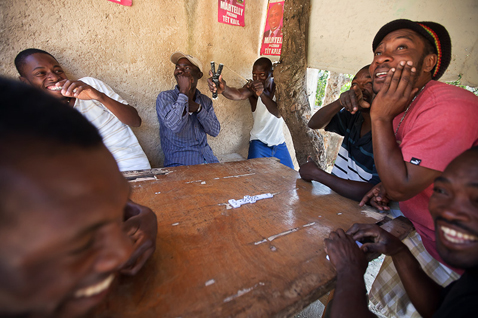 Under the "watchful eye" of a presidential hopeful, young men spend their free time playing dominoes and rejoicing in each other's company.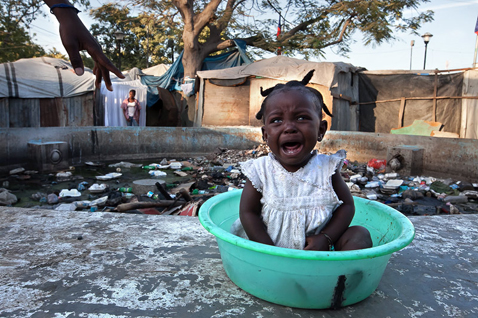 Many villagers have family members in larger devastated cities who still struggle gravely after the 2010 earthquake. Visits to Port-au-Prince elicit strong signs that progress, development and assistance must expand throughout the country.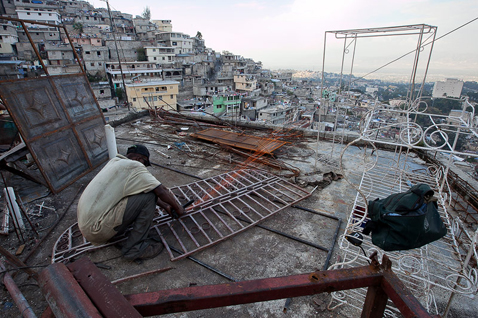 Views into overbuilt and crowded cities outside of the village act as a vivid reminder that progress remains thwarted and choked as few people attempt to rebuild and develop.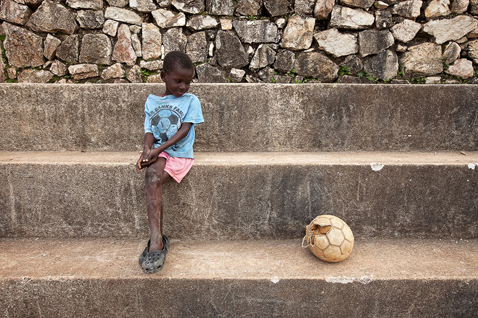 A young boy finds joy in even the simplest of sporting goods to play his nations beloved sport.