Mar 25, 2012 8:00am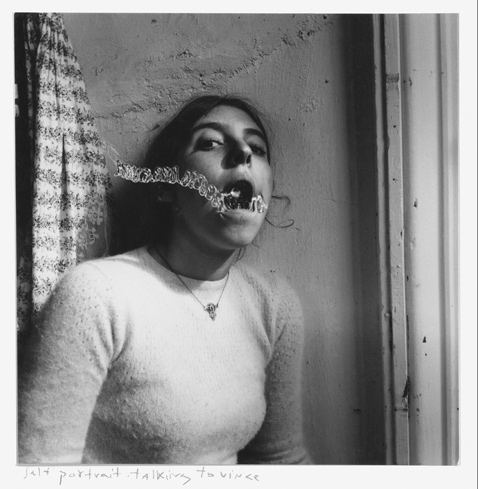 Self-portrait talking to Vince, Providence, Rhode Island, 1975-78
All photos by Francesca Woodman,  Courtesy George and Betty Woodman, 2012 via the Guggenheim
Francesca Woodman will forever be no more than 22 years old. That's how old she was when she chose to take her own life by jumping from a window in 1981. And like the photographer that made them, the images themselves never get old.  Although taken in the '70s, like all great art work, they are timeless. Black and white and  beautifully composed, the images at once recall classical greats such as Henri Cartier-Bresson and Man Ray, yet at the same time seem to push through to usher in an new era, which helped to clear the way for other strong female photographers.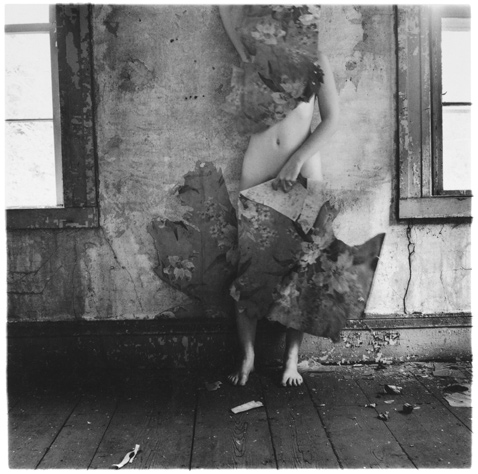 Space2, Providence, Rhode Island, 1976
Gelatin silver print, 13.7 x 13.3 cm
Although she only studied photography for about five years prior to her death, mainly as a student at the Rhode Island School of Design, Woodman left behind more than 800 negatives. Many of these photos have never been seen by the public, until now. Her parents, both artists, have protected her work for decades, granting only select permissions to reproduce her work, waiting for the right venue to showcase their daughter's collection.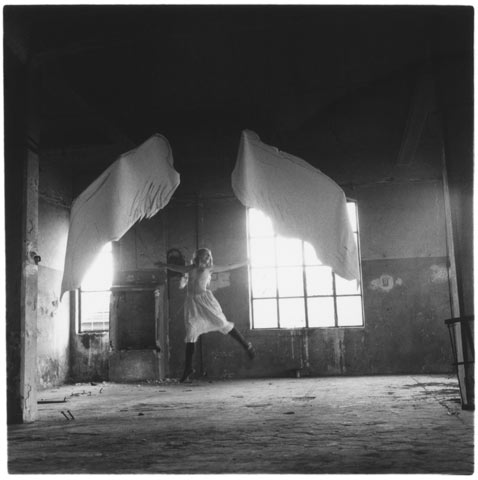 Untitled (from the Angels series), Rome, 1977
Gelatin silver print, 7.6 x 7.6 cm
That opportunity came via the San Francisco Museum of Modern Art, which featured 176 photographs and five videos. The first major U.S. museum exhibition of Woodman's work in 25 years, the show is now at the Guggenheim Museum in New York where it will be through June 13.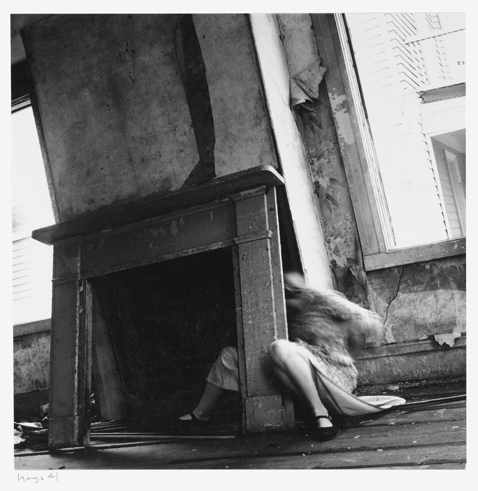 House #4, Providence, Rhode Island, 1976
Gelatin silver print, 14.6 x 14.6 cm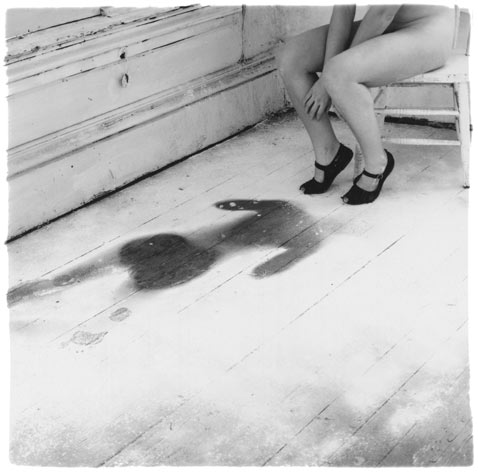 Untitled, Providence, Rhode Island, 1976
Gelatin silver print, 14 x 14.1 cm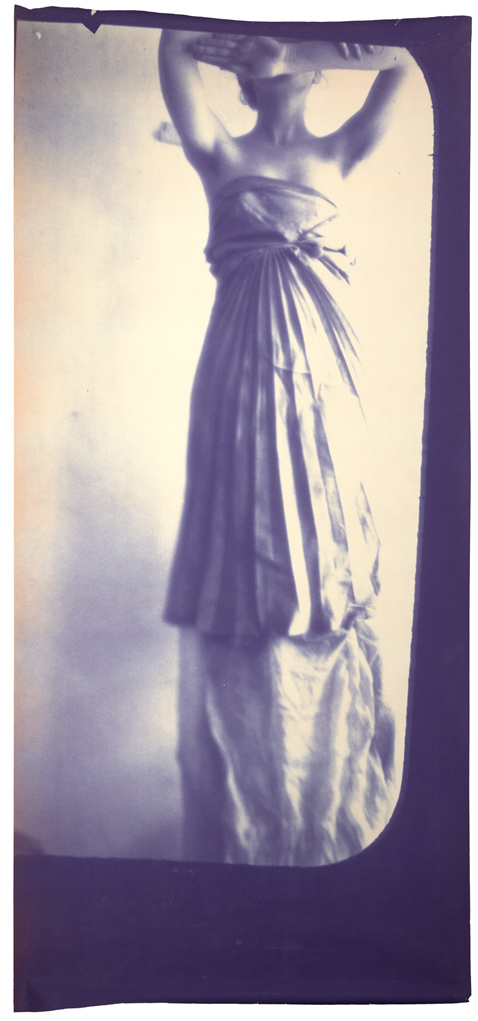 Caryatid, New York, 1980
Diazotype, 227.3 x 92.1 cm