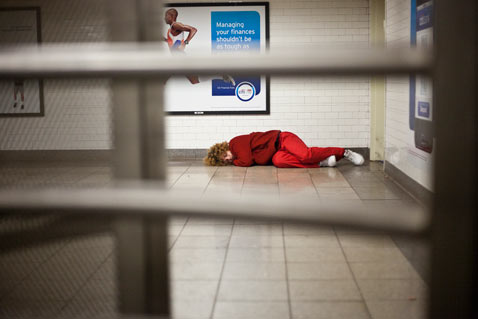 A woman lies asleep in the entrance of the subway. The subway has become place of refuge for many homeless New Yorkers.
New York is famously referred to as "the city that never sleeps." New Yorkers move restlessly about the city at all hours. From late-night workers at the new Fulton fish market to the street vendors manning their posts through the night, New Yorkers push themselves to stay awake until they crash. One of the reasons this city is able to function on a twenty-four hour schedule is the subway system. It first opened on Oct. 27, 1904, allowing New Yorkers to commute from borough to borough. For some late-night workers, it's been what's allowed them to have a job and a means to live. Others are less fortunate; they are homeless and live in the streets, seeking late night refuge in underground subway stations.
Photos and Text by Michael Rivera/ABC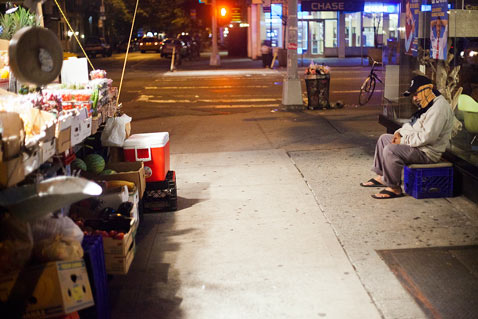 A corner store worker takes a break while working late into the night.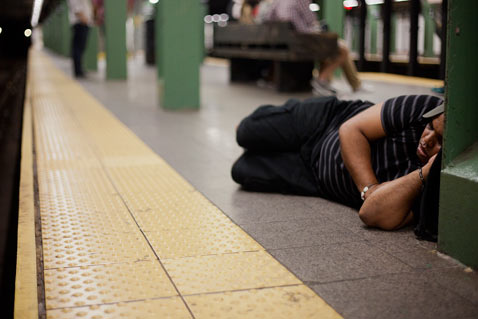 A man lies asleep on the subway floor.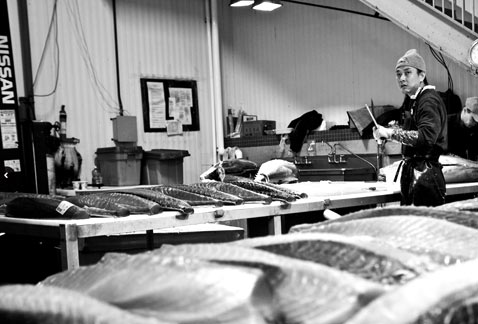 A Fulton Fish Market employee prepares fish. The Fulton Fish Market is open from 1 a.m. till 7 a.m. Despite the late hours, restaurant, shop owners, and regular citizens turn up to take advantage of the fresh fish and low prices.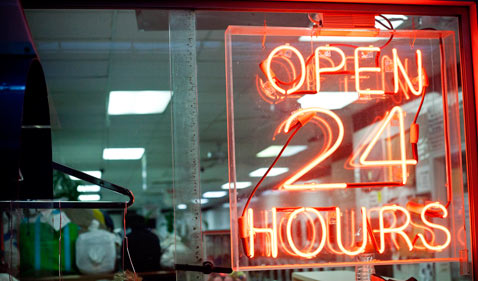 The sign of a twenty-four hour laundromat stays on in Queens, N.Y.
A security officer, who wished to withhold his name, stands post outside of an unidentified bank. Banks hire security companies to guard their ATM machines so that no one attempts to sleep in their ATM areas. 'It's hard to get use to the graveyard shift, you never really do," he said.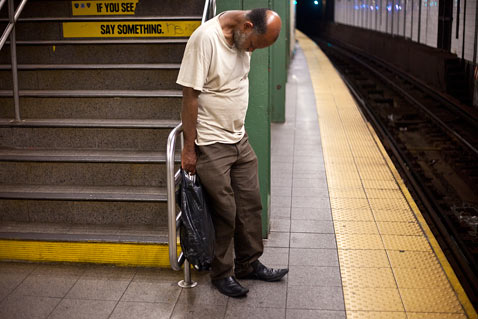 An unidentified man falls asleep as he waits for his train to arrive in the MTA subway.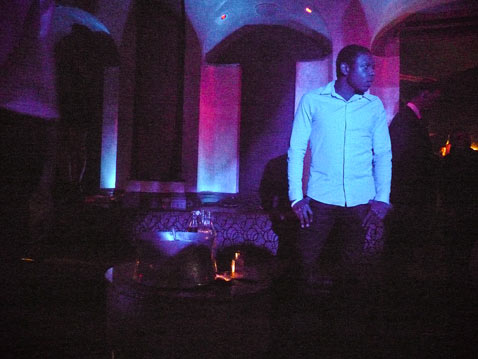 Nightclub promoter Marcus Wilson takes a break while at a club in New York's trendy meat packing district. Wilson works at a pharmacy by day as well as a bartender, and by night, he is out promoting clubs. He has been doing this for a year now and says he prefers to be awake as much as he can.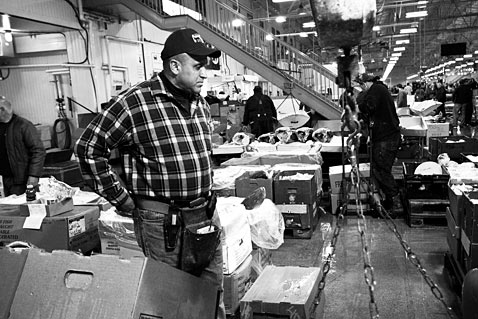 Vick a fish salesman takes a break during his late night shift. Vic has been selling fish for more then 15 years. "My mom once told me you will sleep when you dead."