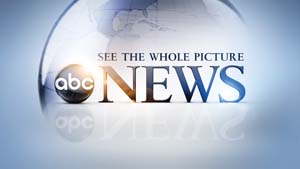 ABC News will have extensive coverage of the attacks in Libya and Egypt throughout the day - giving viewers the whole picture of the events that led to the killing of U.S. ambassador to Libya Christopher Stevens as well as what the fallout is expected to be here at home and abroad.
"World News with Diane Sawyer" will have team coverage tonight. Diane Sawyer will anchor the broadcast from ABC News Headquarters in New York with reporting from senior foreign affairs correspondent Martha Raddatz, ABC News global affairs anchor Christiane Amanpour, senior White House correspondent Jake Tapper, and Lama Hasan who is reporting from the region.
Terry Moran, who has traveled extensively in the region, will have the latest later tonight on "Nightline." ABC's Jeffrey Kofman will report from Libya tomorrow on "Good Morning America."
The latest reporting on this story can be found at ABCNews.com throughout the day:
· READ: Ambassador to Libya Killed By 'Small and Savage Group'
· READ: The Politics (Ugh, Yes, the Politics) of the Attacks on the US Diplomatic Posts
· READ: Analysis: The Attacks After The Attack
· READ: U.S. Presence in Libya: A Brief History
"ABC World News with Diane Sawyer" airs at 6:30 p.m., ET on the ABC Television Network. Michael Corn is the executive producer of the broadcast. Follow Diane Sawyer and the "World News" team online: @DianeSawyer; @ABCWorldNews; facebook.com/DianeSawyer; facebook.com/WorldNews.
"Nightline," the #1 show in late-night, airs nationally at 11:35 p.m.,ET; Jeanmarie Condon is the executive producer.