Photojournalist Eric Kruszewski took a nine day expedition to Cuba after winning a trip from placing Honorable Mention in a National Geographic Expeditions photo contest. In choosing Cuba, Kruszewski stated that his goal was "to capture imagery that will not only teach others about Cuba's fundamental activities and lifestyle, but also show the color and vibrancy of life that abounds in the nation."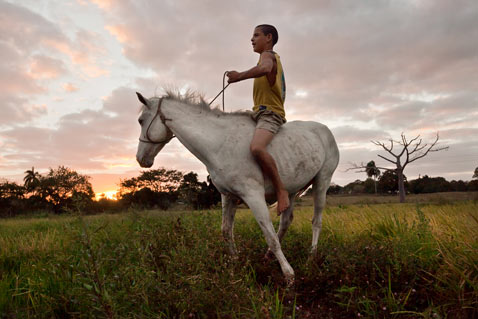 Outside of Cienfuegos, a densely cultivated area of Cuba, a young village boy brings home his horse after a day's work in the fields.
Kruszewski's Cuba series received a First Place Award in the Special - Travel / Tourism category in the 2012 The International Photography Awards announced Sept. 14, 2012. He also received Six Honorable Mention Awards in Editorial Categories for other Photo Series.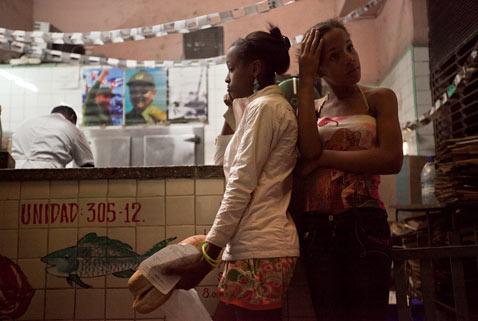 Citizens still rely on rationing to attain basic daily necessities. Sisters wait in Havana's local bodega (translation - convenience store) to buy bread and fish. Quantity and selection of goods are based on factors such as age, gender, illness and pregnancy.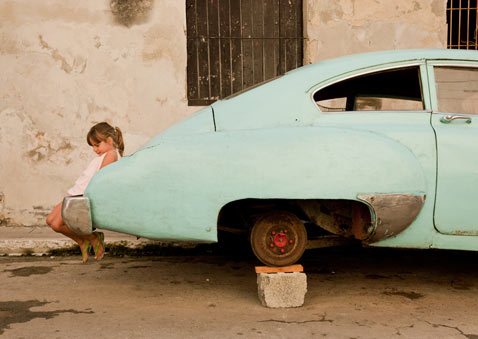 The classic American car has become a symbol and staple throughout Cuba. In the back streets of Havana, one who has yet to learn of the country's history, shows her innocence at play.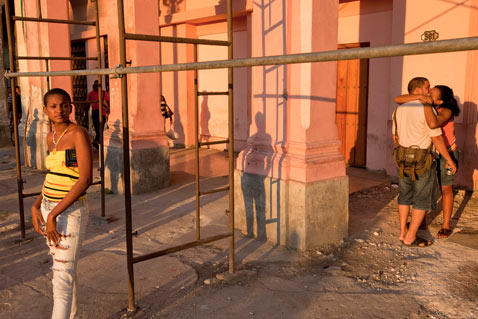 Locals and lovers pass the time at a bus stop in the heart of Havana.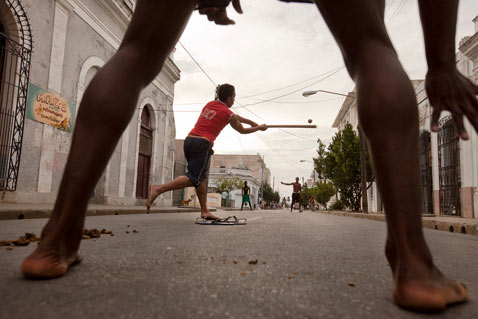 On 3-versus-3 teams, children play baseball, Cuba's most popular sport, on the streets of Cienfuegos. When a player hits the ball over a house and into its courtyard, it is considered a home run. Many youngsters emulate their heroes in America's Major League Baseball and practice daily with the hopes of one day joining them.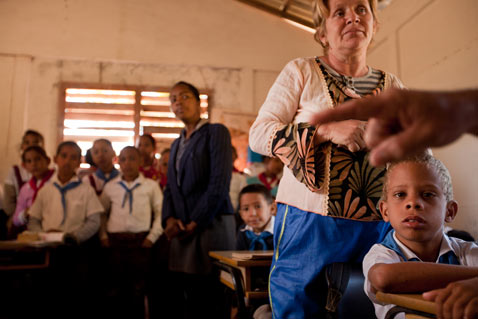 Irrespective of income or place of living, education at every level is free, as are the school uniforms and meals. A typical classroom has a strict maximum of 25 children per primary-school class and is sometimes taught by two teachers over half of whom have a master's degree.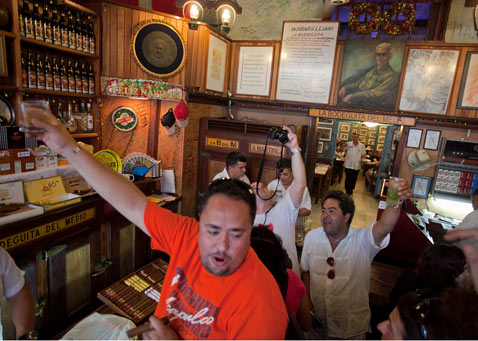 On New Year's Eve in Havana, people pack small bars throughout the city with their two favorite things in hand - cigars and rum.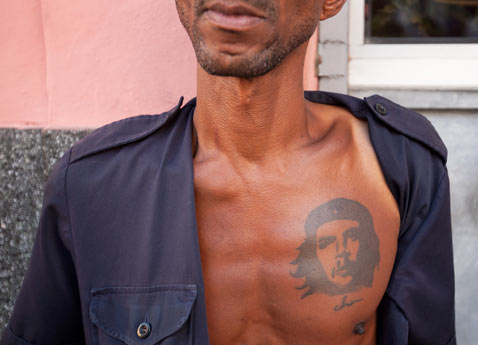 Along the wall of Floridita - a bar made famous by Ernest Hemingway - this man displays his tattoo of Che Guevara, a prominent figure of the Cuban Revolution and a symbol of counterculture.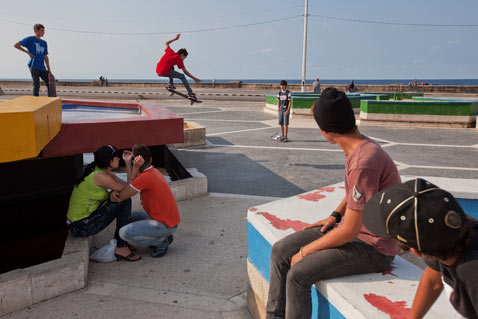 The Malecon is an 8-kilometer esplanade and sea wall that runs the coastline of Havana. It is a popular locale for city goers who enjoy playing sports, playing live music, drinking and falling in love to city sounds or waves crashing.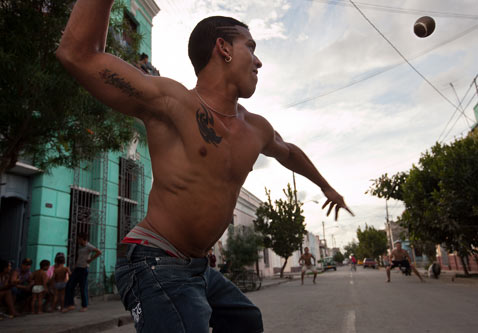 While waiting for more baseball players, these three youngsters engage in a game of handball. The ball, usually struck with a closed fist, must be hit beyond the two defenders in the field to score a run. Players use the game to develop their hand-eye coordination and fielding technique, two critical skills for succeeding in baseball.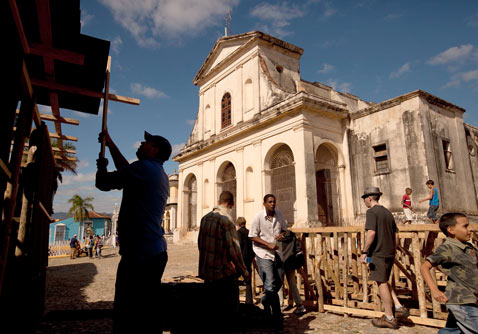 Trinidad, Cuba, a World Heritage Site, is a museum in itself that contains The Church of the Holy Trinity at its heart. Restoration and preservation programs are implemented throughout Cuba to retain its historic architecture and cultural attributes.
On a school playground near Cienfuegos, children at recess chase after a ball during a soccer game. The Cuban Ministry of Education grants free tuition to all children, helping to increase the literacy rate to 97 percent. However, many Cuban parents admit sports may be the sole avenue for their child to reach beyond Cuba's borders.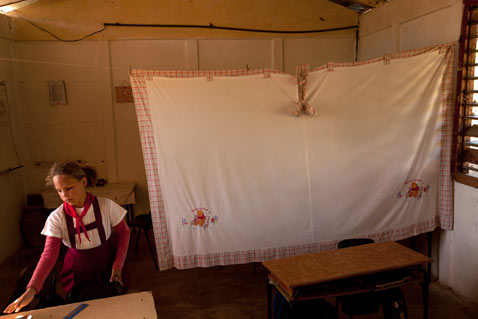 The government operates the entire educational system throughout Cuba, and spends 10 percent of its budget on developing its student population (as compared to 4 percent in the UK and 2 percent in the U.S.) The sheet separates this one-room schoolhouse into classroom and cloakroom.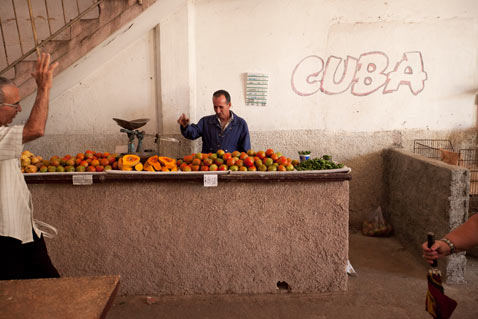 New laws are allowing Cuban citizens to establish small entrepreneurial businesses. One of the most prevalent practices is selling produce on the free market.
Check out Our photo Blog on Eric's HOPE FOR HAITI Series from earlier this year.