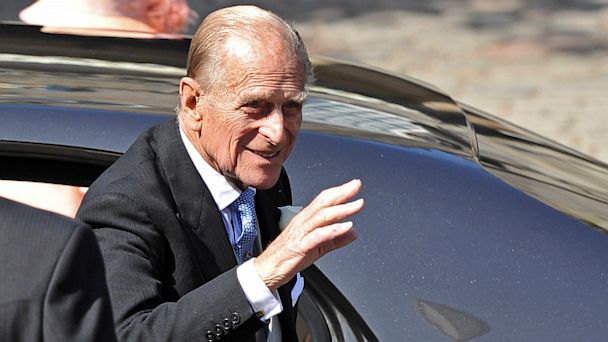 ABC News' Carolyn Durand and Suzan Clarke report:
Britain's Prince Philip has been admitted to the hospital for exploratory surgery.
According to a statement issue by Buckingham Palace today, Philip, the husband Queen Elizabeth II, was admitted to the London Clinic for an exploratory operation "following abdominal investigations."
The operation is scheduled for tomorrow morning, and Philip is expected to remain hospitalized for up to two weeks.
RELATED: Prince Philip Hospitalized as a 'Precautionary Measure'
Palace officials told ABC News that the decision to operate was made after Philip underwent tests a few days ago.
Philip, the Duke of Edinburgh, was at a scheduled garden party this afternoon before being taken to the hospital. He was driven to the hospital by car, and walked inside the facility on his own, and was joking with staff there, ABC News learned.
Philip, who celebrates his 92 nd birthday on Monday, has had recent health problems. On Monday night he pulled out of a scheduled reception because he felt unwell, the palace told ABC News.
PHOTOS: Queen Elizabeth, Through the Years
He reportedly felt fine Tuesday and, along with the rest of the royal family, went to Westminster Abbey to celebrate the 60 th anniversary of the queen's coronation.
Last year he suffered recurring bladder infections and had to be hospitalized, including during the queen's Diamond Jubilee celebrations in June. Officials would not say whether today's hospitalization was related to Philip's earlier bladder or heart problems.
He was hospitalized for a chest infection in 2008, but recovered quickly. Officials revealed in 2007 that he had been suffering from a heart condition since 1992.