Aug 20, 2013 7:00am
"I didn't realize how uncomfortable I was, how big I was," said photographer Jen Davis, 35, reflecting on the earlier self-portraits she had been making of herself for more than ten years. She first began to photograph herself as an undergraduate student at Columbia College in Chicago, hoping to learn about her place in the world, relationships, and to help her see how she  was viewed by society.
All Photography Courtesy Jen Davis / Lee Marks Fine Art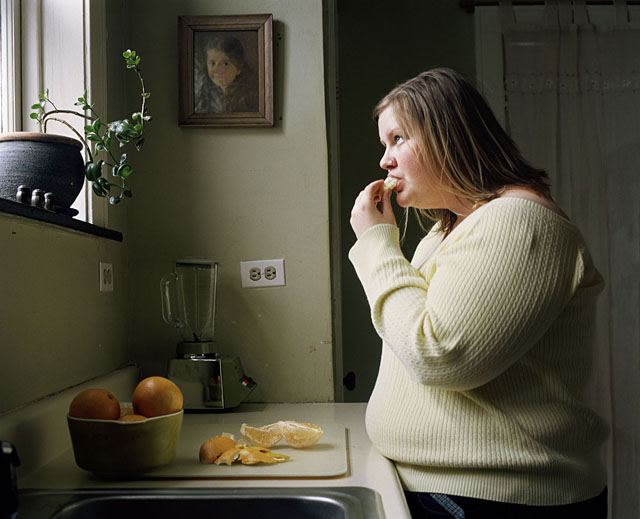 She continued the self-portraits while earning her MFA at Yale, but it wasn't until a few years later when she was hanging large-scale prints during a residency that something really struck her. Throughout the entire past decade, her body hadn't really changed–and she felt that she also hadn't really changed.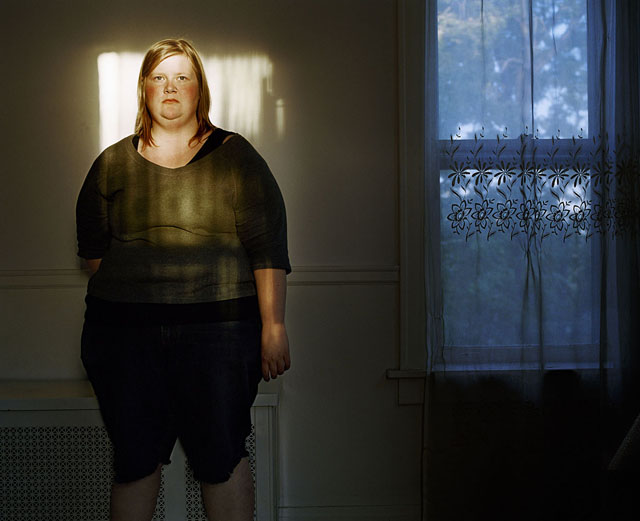 "I was really freaked out by my body. I realized I had never know what it feels like to be anonymous, and I came to the conclusion I wanted to know what it feels like to live."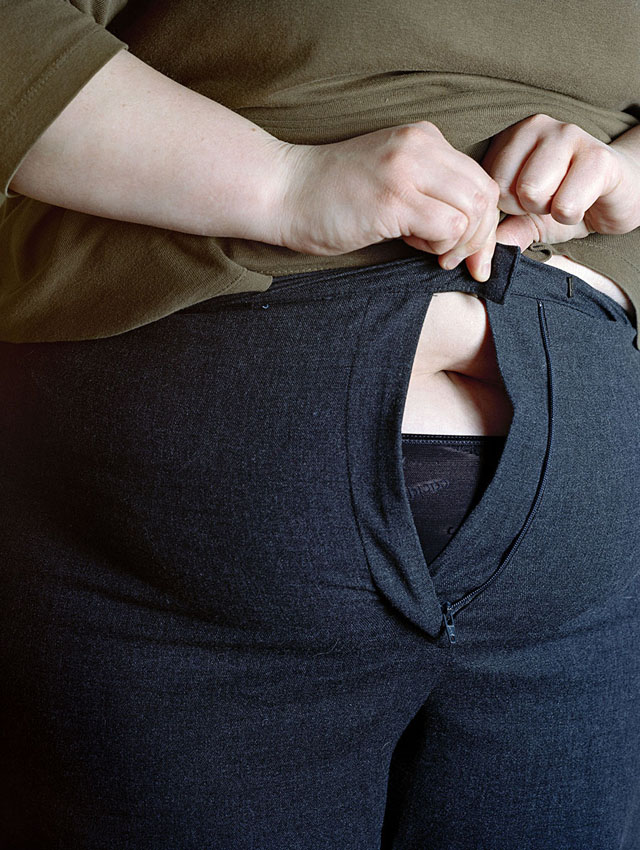 This was a monumental breakthrough for Davis, who said she used to be so sensitive about her weight that she was not able to even discuss it.  Her camera allowed her a new perspective. She was able to be vulnerable for the camera in a way she never was for the world.  Through her photographs,  she was able to find a kind of acceptance of herself.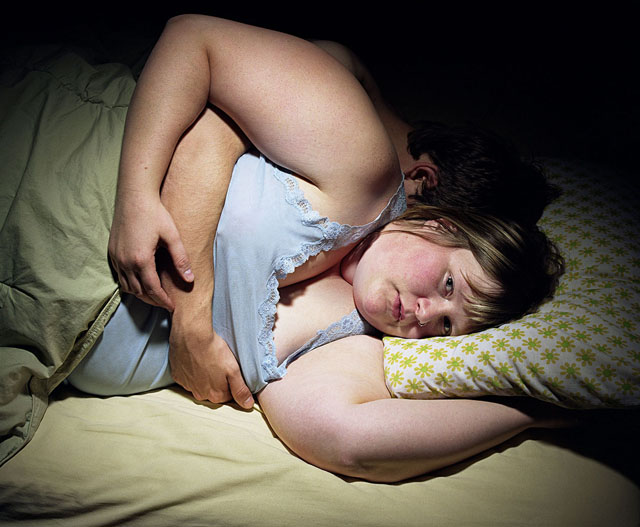 However, while she was able to be extremely vulnerable for her artwork, she realized she was still protecting herself from other people. At that time, in her early 30s, she had yet to have a relationship. She used roommates or friends as models to explore intimate relationships in her photography, like the photo above.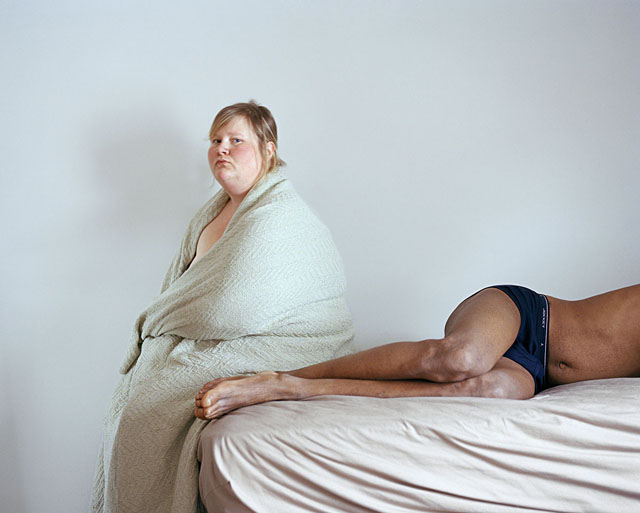 In the summer of 2011, Davis made the decision to have lap-band surgery, a procedure that places a small tubular band around the top part of the stomach, giving the sensation of being full after eating a small meal.  From the beginning, Davis committed fully to making to altering her lifestyle. She said she strictly followed the guidelines set-up by her doctor and started exercising regularly.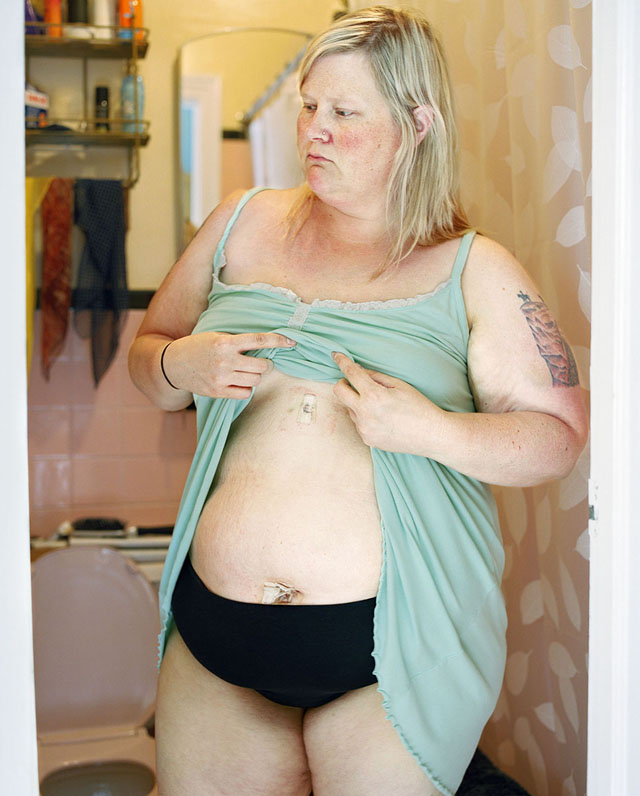 As the weight began to come off, Davis said she started to identify differently with the world. "Things like sitting on a bench, or being on an airplane–all of the former worry was removed," she said. "I had a totally different sense of power."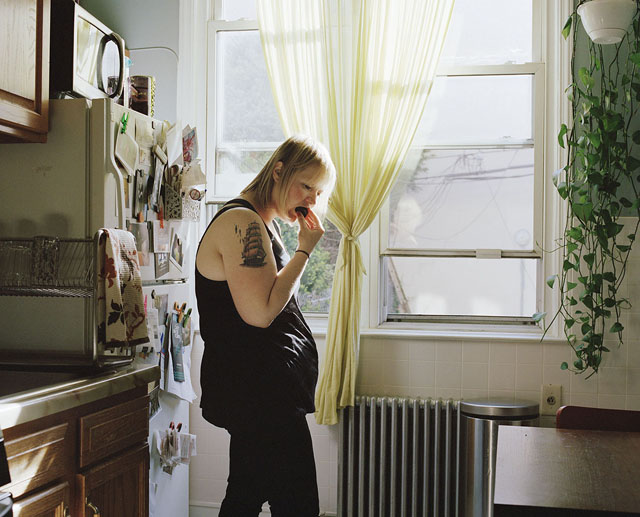 It's been two years since the surgery, and she's lost 110 pounds. She said now when she looks back at pictures of herself from when she was heavier, she thinks to herself, "Wow, I looked like that, I was that large?"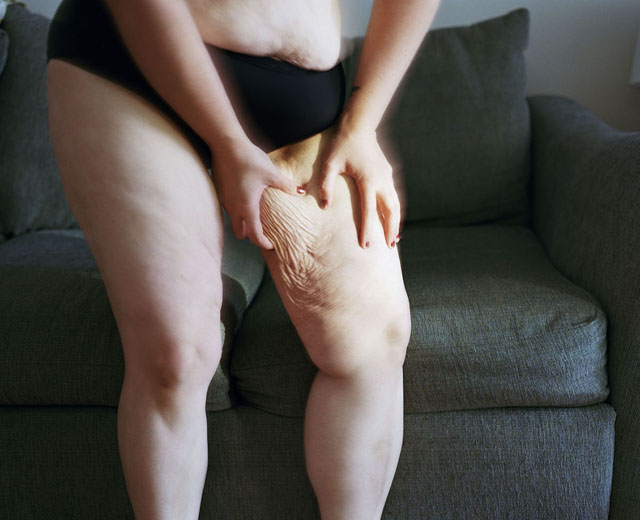 "I really don't know what my path would've been without photography," she said.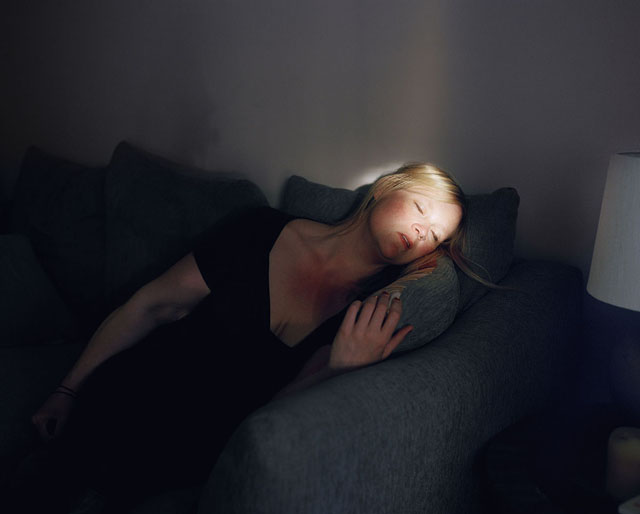 Davis teaches classes at various schools in New York, including The International Center for Photography, Stern College for Women and Staten Island College. She is currently in Europe where she will be participating in an artist's residency.
See more featured photography curated by ABC News' photo editors, and Picture This, the ABC News photography blog.