Jan 24, 2014 3:39pm
Tieja MacLaughlin, a 25-year-old reporter from Kelowna, British Columbia, is due in court today facing charges of felony harassment with domestic violence, after she was arrested last weekend in Kennewick, Wash., for allegedly threatening to kill her boyfriend.
The arresting officer wrote on the arrest document that when MacLaughlin found out  last Friday that 19-year-old Tri-City Americans hockey player Jackson Playfair had cheated on her, she told him over the phone that she was on her way from Canada to Kennewick.
"During that phone call, Tieja advised the victim that he would be dead by the end of the night," the arresting officer wrote in his report. The police were alerted to the threats at 2:30 a.m. Saturday.
"We contacted her [MacLaughlin]  and gave her a warning about the threat. We advised her to head back home, but she stayed at a hotel and kept sending him text messages overnight," Kennewick police spokesman Mike Blatman told ABCNews.com.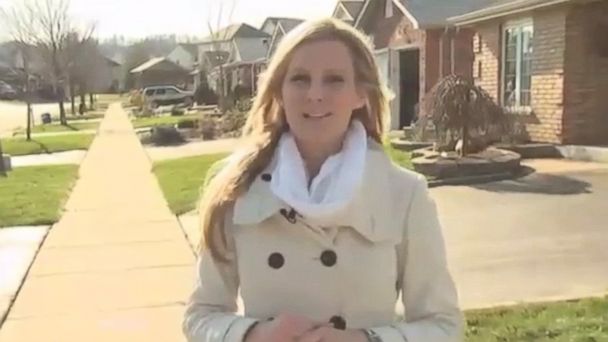 The court document detailing the reasons for MacLaughlin's arrest on Saturday stated that "the victim," whom Kennewick police confirmed to ABCNews.com was Playfair, called police early Saturday morning.  "[He] advised that he has been [in] a dating relationship with Tieja since July of 2013, but it had been a rocky one."
MacLaughlin was arrested for "felony harassment and domestic violence," Blatman said, but officer Keith Noble wrote in his document that after her arrest, MacLaughlin denied having made any of the remarks reported by Playfair.
ABC News affiliate KVEW reported that the Benton County prosecutors office had charged MacLaughlin Thursday with one count of felony harassment with domestic violence for threatening Playfair. KVEW also said that bail was set at $50,000. MacLaughlin is expected to be in court Friday at 1 p.m. PST.
The District Court of the State of Washington  for  Benton County confirmed that MacLaughlin had been assigned a public defender. ABCNews.com's calls  to the Benton County prosecutor's were not immediately returned.
Jim Hiller, the head coach of Kennewick's Tri-City Americans, told ABCNews.com that the team declined to comment about the case. "Jackson is a young guy … so we are referring all further comments and updates to the Kennewick Police Department," Hiller told ABCNews.com.
Tri-City Americans website lists Playfair as a player originally from Fort St. James, B.C.
MacLaughlin's byline has appeared on Castanet.net, an online news website based in Kelowna. She listed two addresses in her in court documents, one in Kelowna and one in Paris, Ontario.