Jan 13, 2014 12:07pm
In an explosive interview, the self-described nutritionist who says he supplied New York Yankees third baseman Alex Rodriguez with performance enhancing drugs, detailed the secret regimen he claims to the ball player employed sometimes while on the field.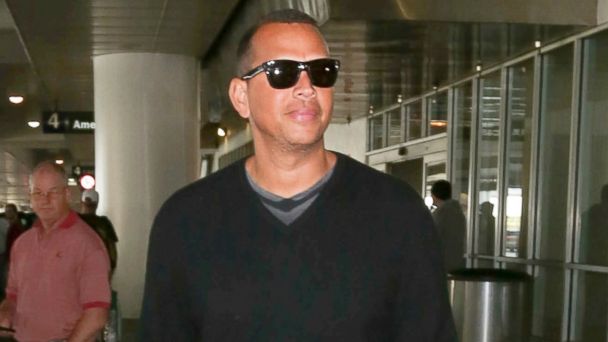 Rodriguez denies the allegations by Anthony Bosch, and his lawyer is filing a federal lawsuit today against Major League Baseball in an effort to overturn a 162-game suspension levied by an independent arbitrator.
Bosch told "60 Minutes" that Rodriguez took numerous performance enhancing drugs, sometimes just minutes before a game or while in the field.
In the interview Bosch alleges:
Rodriguez took PED-laced lozenges, which he called "gummies," 10 or 15 minutes before game time or when taking the field.  The gummies looked like candy or chewing gum, and traces of the chemicals would wear off by time he was drug tested after a game.
In a text message dated April 5, 2012, Bosch allegedly gives Rodriguez a series of instructions, directing him to apply four different types of cream, a pill and the lozenges throughout the course of the day when he was playing.
Among the creams Bosch says he prescribed was one they nicknamed cohete, the Spanish word for rocket.
Injections had to be perfectly timed to maximize Rodriguez's performance and minimize the chances of testing positive, Bosch said. In one instance, Bosch claimed he injected A-Rod in the bathroom of a Miami nightclub.
 To ensure he never tested positive for PEDs, A-Rod was taught to submit only urine from the middle part of his stream, because drug-laced metabolites  gather in the beginning and end of the stream, Bosch told "60 Minutes."
The allegations are reminiscent of those leveled against other big-name athletes who were caught doping.
All-Star outfielder Barry Bonds was convicted in 2011 of obstructing a federal investigation into BALCO, a company found supplying PEDs to pro baseball players. In leaked grand jury testimony, Bonds allegedly admitted to using "the cream" and "the clear," two kinds of PED.
Six-time Tour de France champion Lance Armstrong, who for years denied using PEDs, even after most of the members of his cycling team confessed, finally admitted to doping last year. Armstrong confessed to using the banned substance EPO, taking testosterone and even undergoing blood transfusions between 1999 and 2005.