Feb 13, 2014 12:48pm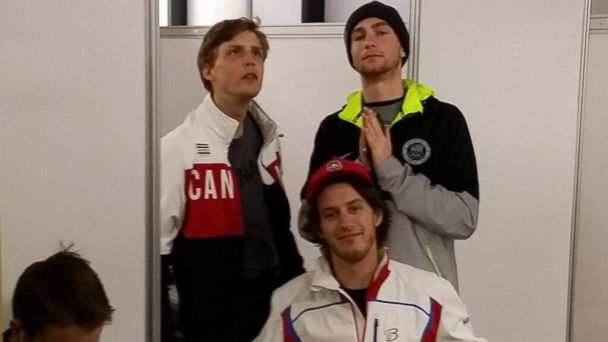 Photo courtesy of Trevor Morrice
BY MICAH GRIMES
Let there be peace.
In a feat of international diplomacy, the athletically warring nations of Team Canada and Team USA have displayed a mutualism not seen since Niagara Falls or the Great Lakes Water Quality Agreement of 1978.
"#oneworld #peace #equality," Team US ski jumper Peter Frenette tweeted:
Breaking down barriers between US and Canadian changing rooms. #oneworld #peace # equality #blamedusty pic.twitter.com/FmcdURRtr7

— Peter Frenette (@pfSKIJUMPING) February 13, 2014
This isn't the first time Olympians have broken through, er, barriers.  U.S. bobsledder Johnny Quinn smashed through a bathroom door after it jammed over the weekend.
PHOTOS: Hottest Olympic Athletes