The Growlers Want Your Selfies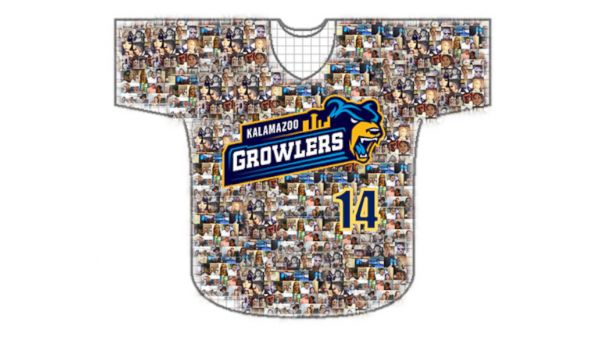 Ever want to be the face of The Kalamazoo Growlers? Well now's your chance. The baseball team is asking fans to donate their selfies to build a mosaic-style jersey, which will be donned by the Growlers when they take on the Wisconsin Woodchucks on July 24.
Supporters can donate their pics to any of Growlers social via Facebook, Twitter or Instagram through April 1. Selfies exhibiting the most "Growlers spirit" will get a special place on the jersey, the team says. You might even end up with your own jersey, if you're one of the lucky winners of a silent auction that will be held during the game.
Not sure what that "Growlers spirit" is? According to Growlers' spokesperson, T.J. Blystone, it's really "anything bear related." Growlers are also a type of beer container so, creative snaps with anything brewery-related also works, said Blystone, adding, "It's left up to creative interpretation."
blog comments powered by