May 13, 2014 7:11pm
French journalist Camille Lepage is seen in this picture taken in Bangui, Central African Republic on Feb. 19, 2014. (Fred Dufour/AFP/Getty Images)
The French government has confirmed the death of Camille Lepage, a 26-year -old photojournalist working in the Central African Republic. The country is wracked with political instability,  resulting in widespread violence, internal displacement and sectarian tension. Her body was found by French peacekeeping troops on May 13, 2014.
"Everything will be done to uncover the circumstances of this assassination and to track down who murdered our compatriot," read the statement from President François Hollande's office.
She had previously worked in South Sudan, where she moved in 2012. Below is a selection of her work.

This photo was posted to Camille's Instagram account on April 15, 2014 with the caption, "Off to Bangui!"

This is the last photo posted to Camille's Instagram page, on May 6, 2014, with the caption, "Travelling with the Anti Balaka to Amada Gaza, about 120km from Berberati, we left at 3.30am to avoid the Misca checkpoints and it took us 8 hours by motorbike as there is no proper roads to reach the village. In the region of Amada Gaza, 150 people were killed by the Seleka between March and now. Another attack took place on Sunday killing 6 people, the anti balaka Colonel Rock decides to send his elements there to patrol around and take people who fled to the bush back to their homes safely. #photojournalism #photography #carcrisis #documentary #latergram #antibalaka"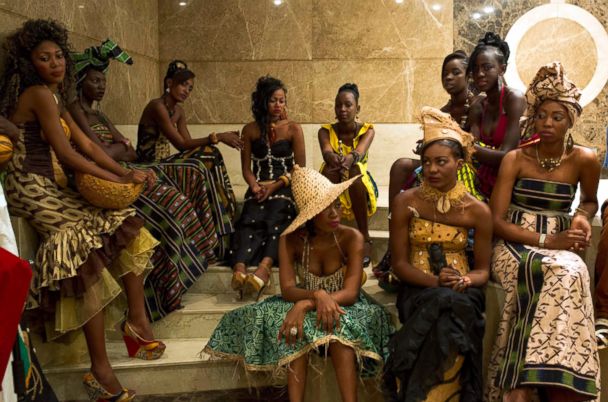 Models wait backstage during a fashion show organized by designer and stylist Sonia Bafonga to celebrate International Women's Day with the theme of promoting peace, Bangui, Central African Republic, March 8, 2014. (Camille Lepage/Reuters)
Anti-balaka fighters from the town of Bossembele rest while on patrol in the Boeing district of Bangui, Central African Republic, Feb. 24, 2014. (Camille Lepage/Reuters)
A man injured during tribal clashes that erupted in Jonglei State, sits in a hospital in Bor, South Sudan on July 15, 2012. (Camille Lepage/AFP/Getty Images)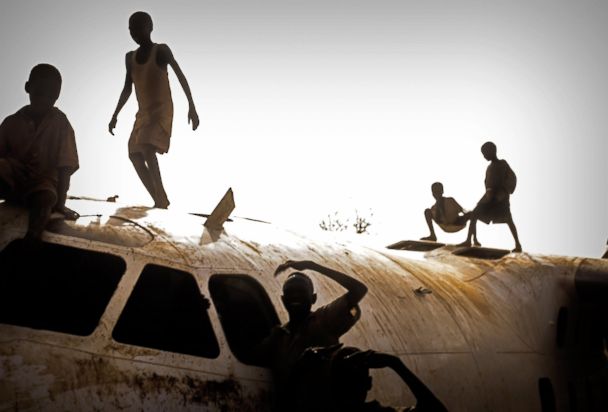 Young refugees play on an aircraft that crashed in November 2012 on the Yida airstrip near the Yida refugee camp in South Sudan, Feb. 1, 2013. The Yida refugee camp houses over 60,000 refugees which have fled from the conflict area of South Kordofan in Sudan. (Camille Lepage/AFP/Getty Images)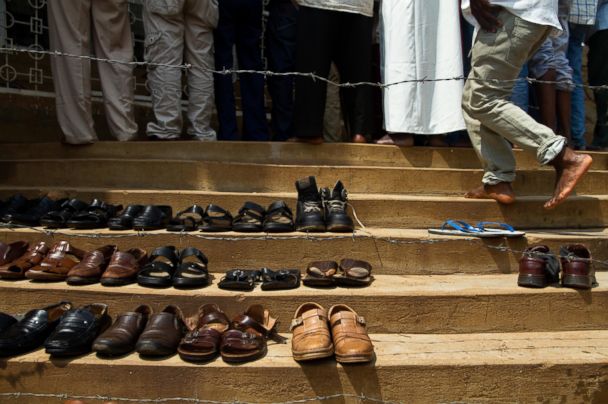 Shoes lined-up outside as men pray inside the mosque in Juba, South Sudan on the first day of Ramadan, July 20, 2012. (Camille Lepage/AFP/Getty Images)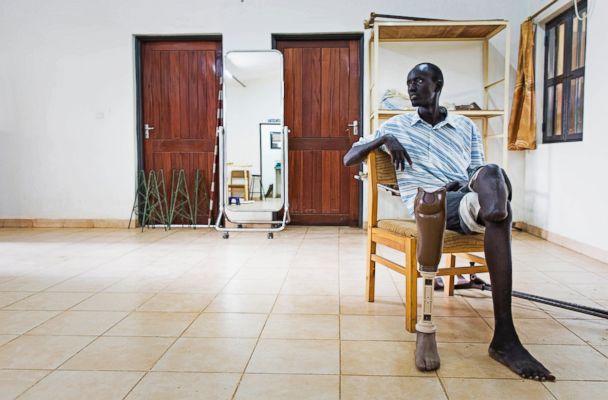 Peter, an SPLA soldier and amputee sits at the Rehabilitation Centre of Juba, South Sudan, Oct. 10, 2012. Peter stepped on a mine during the war in 1992. In South Sudan, due to the lack of hospitals and infrastructure, simple injuries can be left untreated for months which increases the risk of surgical amputation as the only course of action. (Camille Lepage/AFP/Getty Images)
A child from South Sudan's Bari tribe stands at the entrance into a compound near Gudele market in Juba, South Sudan, Jan. 23, 2012. Gudele was the scene of the murder of writer Isaiah Abraham, an outspoken critic of the government whose death has raised concerns over press freedom in the fledgling nation, according to US embassy officials. (Camille Lepage/AFP/Getty Images)
To see more of Camille Lepage's work, please visit her website