Jul 25, 2013 6:00am
Here we are in the midst of summer. Some of us have emerged from a heat wave, others surely face another. The desire is strong to get wet — be it crowded beach, urban bathhouse or the corner fire hydrant. While the locales haven't changed much over the years, the look and feel of it all certainly has. (Less clothes and more rules posted, just to name a few). Enjoy these replenishing archival photos of taking a dip back in the day.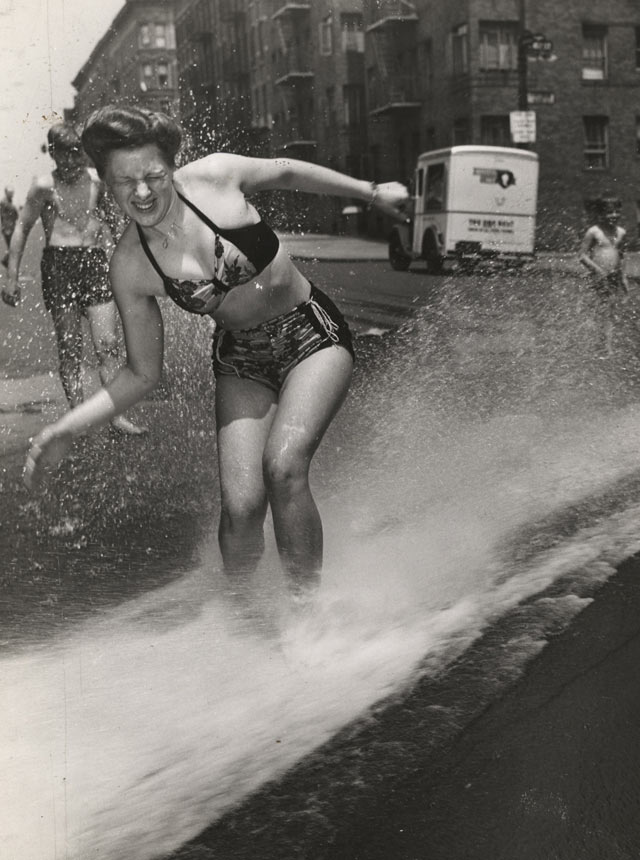 A woman stands in a spray of water from a fire hydrant, New York. (Weegee/ICP/Getty Images)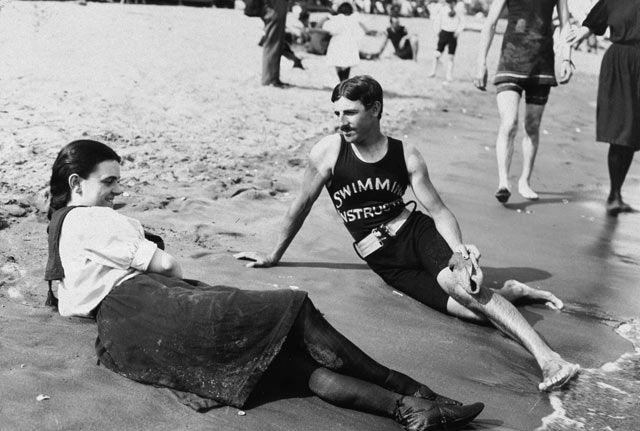 Portrait of a bathing suit-clad woman and a swimming instructor lying close to the surf on Midland Beach, Staten Island, New York, circa 1898.  (MCNY/Byron Collection/Getty Images)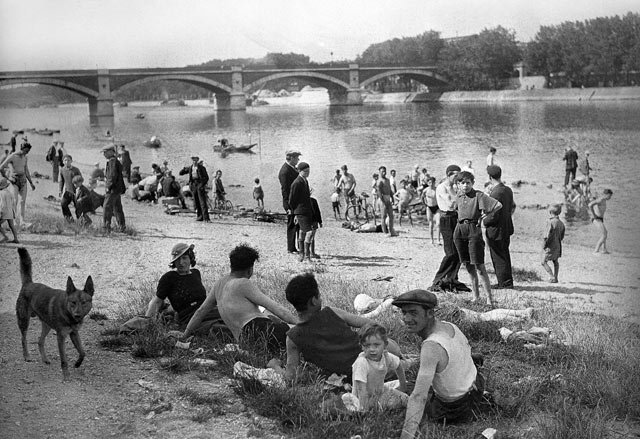 Parisians at the banks of the Seine, Paris, 1935. (Keystone/Getty Images)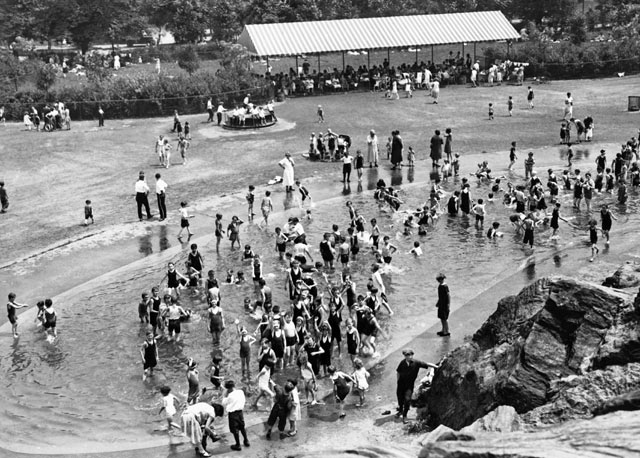 The playground in New York City's Central Park provides relief from the sweltering heat,  circa 1927. (Underwood Archives/Getty Images)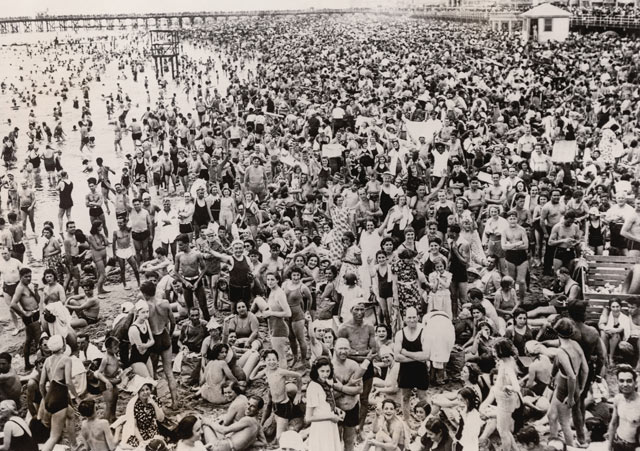 Crowded New York beach, Coney Island, in 1938.  (Imagno/Getty Images)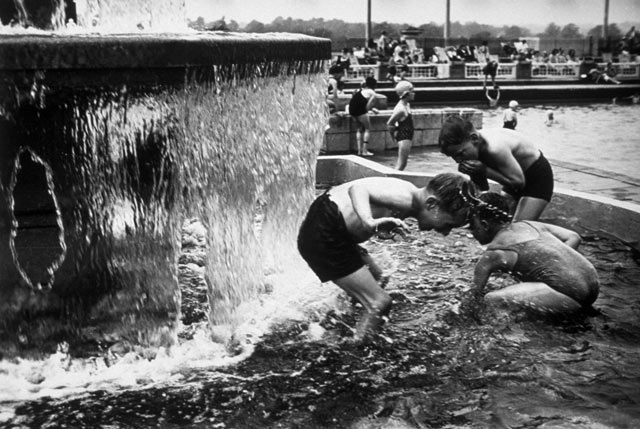 Children playing in the fountain of a London swimming pool, at a time when the government was encouraging people to holiday at home, July 1942. (Felix Man/Getty Images)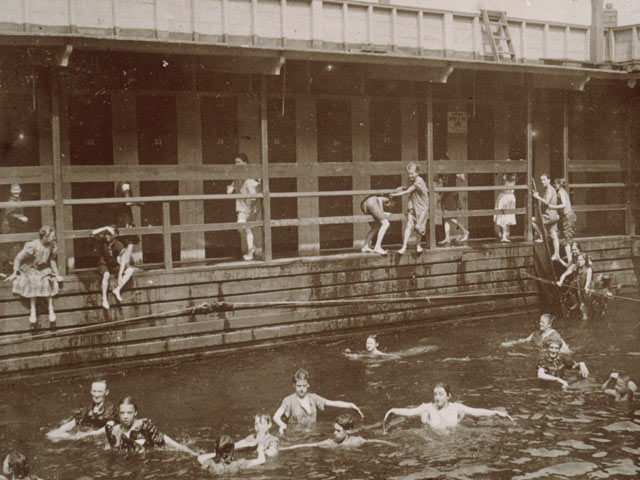 Children swimming at a public bath in New York City, circa 1895. (Jacob A. Riis/MCNY/Getty Images)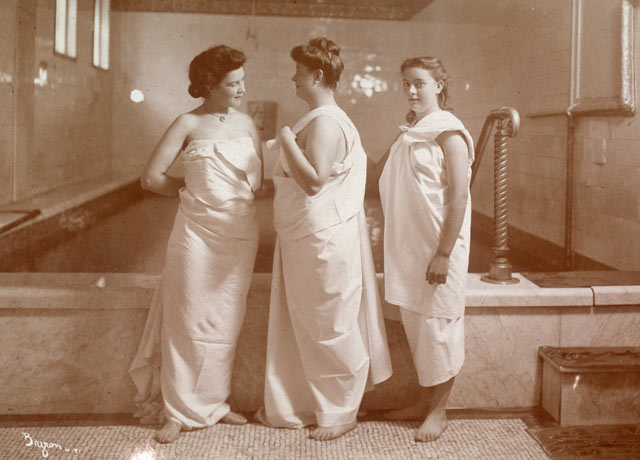 Three women dressed in sheets at a Turkish bath, New York City, circa 1905. (MCNY/Byron Collection/Getty Images)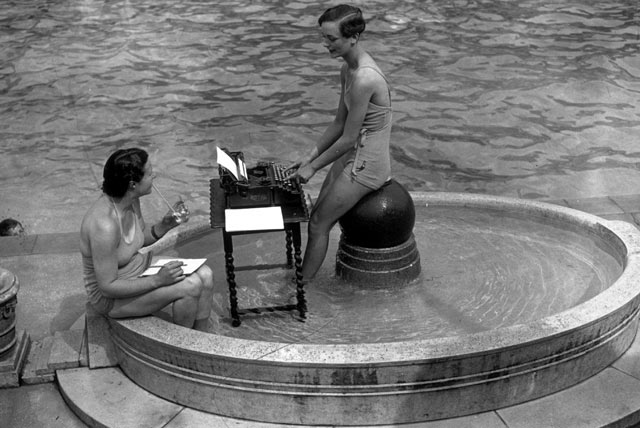 Two city typists at work in an open air swimming pool, around 1937.  (Photo by Topical Press Agency/Getty Images)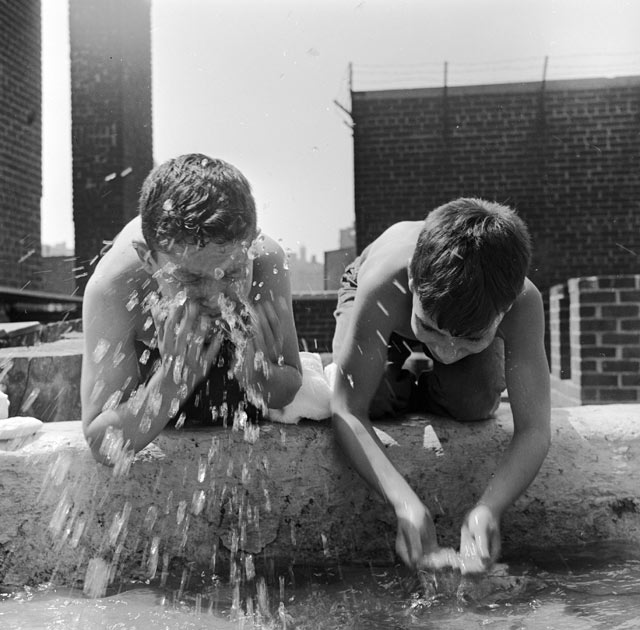 Two campers from the Madison Square Boys Club wash for breakfast at their roof top city summer camp in New York, circa 1955.  (Photo by Orlando /Three Lions/Getty Images)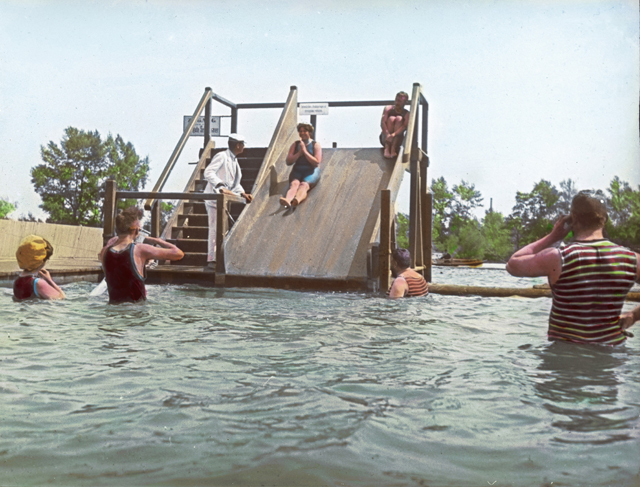 Hand-colored photo of a water slide in the air and sun bath Gaensehaeufel, Old Danube, Vienna, circa 1920.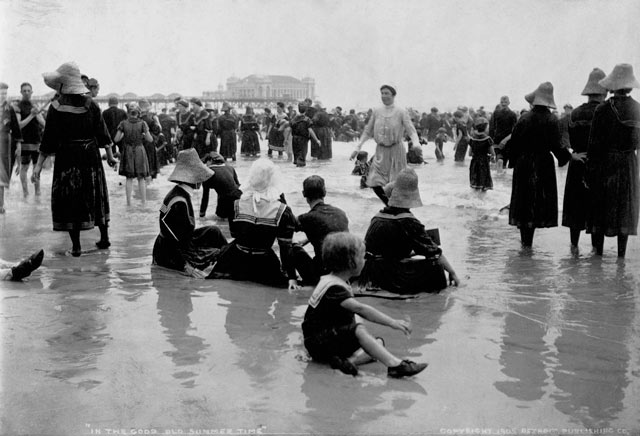 The surf at the  beach, Atlantic City, N.J.,  circa 1905. (Detroit Publishing Company/Corbis)
See more featured photography curated by ABC News' photo editors, and at Picture This, the ABC News photography blog.