Nov 26, 2013 10:58am
Cute alert! Texas authorities scrambled on Monday when they realized a tiny puppy was stuck in an underground drain pipe.
A West Dallas resident first heard a dog in the storm drain on Nov. 16, and she began leaving food for the puppy. When Dallas Animal Services heard the dog's plight on Nov. 22, they went to try and rescue the pup.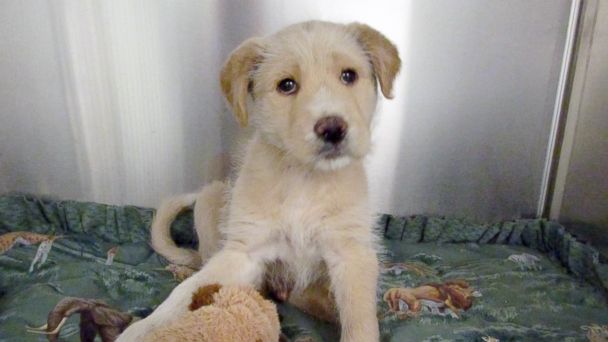 "We went out that evening and were unable to locate the dog in the drain," Dr. Cate McManus, veterinarian and operations manager at Dallas Animal Services, said. "Then yesterday morning we got an email saying they could see the puppy, so we sent staff right back out."
Dallas Animal Services couldn't see the dog, so they called on the services of Trinity Watershed, who brought along a remote-control inspection camera.
"We again didn't see the puppy initially, but then we went in through the drain's outlet about 100 yards away and put the camera in that way, and we had a few people hang back at the drain," McManus said. "Once the commotion went the other way, the dog went back to the drain, and then we could visually see him."
Workers then placed traps with dog food at either end to lure the dog out. "He must have been pretty motivated or hungry or wanted what was in the trap, and we were able to get him up that way," McManus said. "It was a great response how many city agencies came together and participated to save his life."
Workers lifted the dog to safety, and he was transported to a shelter for evaluation. "Our vets checked him right away. He was in good body condition and we didn't need to do any emergency care," McManus said.
The dog is under custody of Dallas Animal Services, but not for long. "A number of people have already expressed interest in adopting him," McManus said. "We're holding a drawing this Sunday at noon."