Feb 20, 2014 8:11am
Last year was a banner year for gluttons. Culinary mash-ups like cronuts and ramen burgers burst onto the scene, ripening the market for serious food innovation. Tommy Up, owner of Philadelphia's burger joint PYT rose up at the perfect time to fill that void. Reports of his lasagna burger, fried beer burger, Twinkie burger and more spread among foodie blogs, and his latest announcement—that his wacky little restaurant has gone corporate with a brand-spanking-new franchise deal first coming to Williamsburg, N.Y. —is sure to change the burger scene in even bigger ways.
"I do have a sort of a pretty intense burger obsession," Up admitted.
So how does one go from an average guy with a patty passion to someone set for national burger domination? Let's take a look, burger by bizarre burger.
Waffle Fry Sliders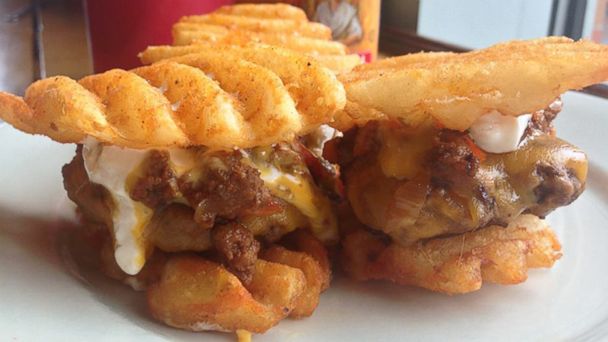 "PYT was a burger concept from the beginning," Up said of the restaurant that opened five years ago. "We try to make our place that sort of more relaxed eating-social culture, where you're getting great food in a really unpretentious, fun environment." The waffle fry sliders above are a permanent menu fixture that speak to PYT's laid-back spirit.
Bacon-Weave Shell Taco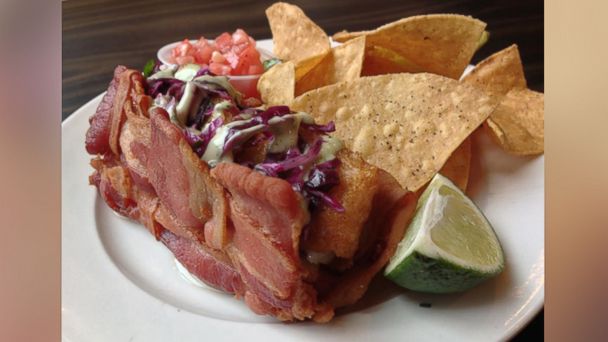 After starting PYT's "burger of the week," during a rough first winter of boredom in the kitchen, Up and his team were creating wacky concoctions on a weekly basis to entertain themselves. First up: a venison burger based off the chefs' affinity for playing the in-house Big Buck Hunter during downtime. Customers were immediately on board with the weekly offerings, but it wasn't until SNL featured the restaurant's honorary "burger" bacon-shell taco on Weekend Update that PYT went viral.
Twinkie Burger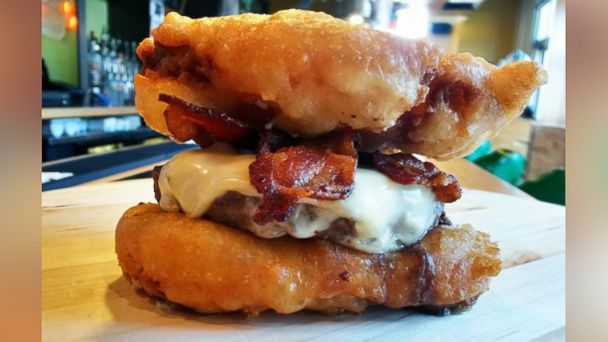 When coming up with burger inspiration, Up said he never looks to other burger joints. "If anything we'll research something like crazy state fair champ food, which is how we came up with the deep-fried Twinkie burger, which ended up being a hidden gem," he said
Deep-Fried Ellio's Pizza Burger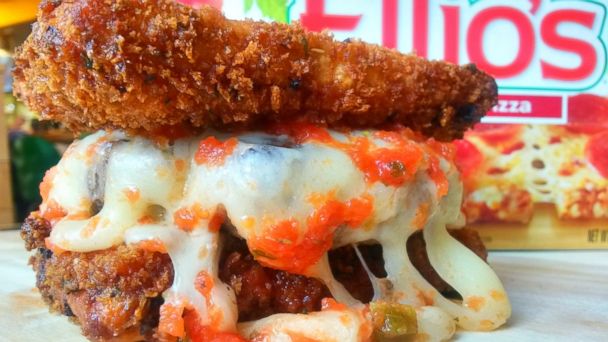 Up also pays attention to the moment and what he thinks will make something most viral. "The deep-fried Ellio's burger came from nostalgia. You know everyone's hitting the grocery store shelves really hard right now [because of the snowstorms], and I was stocking up on frozen pizza and it hit me," he said. "It's basically this sense that 'Okay, this strikes a universal chord.' I feel we're all the same inside in a lot of ways. We have a lot of the same nostalgia points and think the same things are attractive and have the same taste satisfaction points when we're eating. And I think our burgers are fun and people pick up on that. Everyone loves fun."
Spaghetti Burger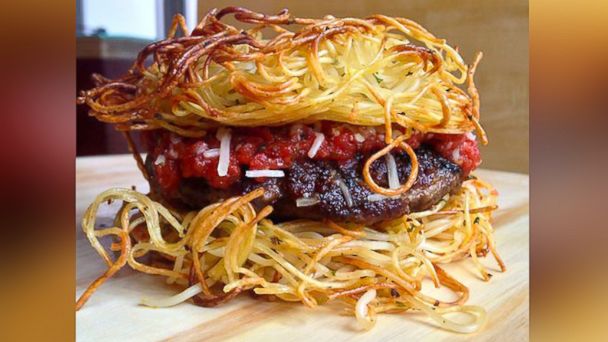 Dan Rowe, owner of Fransmart (the company that took Five Guys and Qdoba national), pursued Up for six months before signing a deal. He now plans to open the first franchise location around this time next year.
"PYT's got a cult-like following in Philly. The food is unusually good," Rowe said. "You've got all these fantastic areas that still have totally irrelevant concepts like Ruby Tuesday's that we think we can go and repurpose with a really cool, hip and innovative brand."
Szechuan Lamb Burger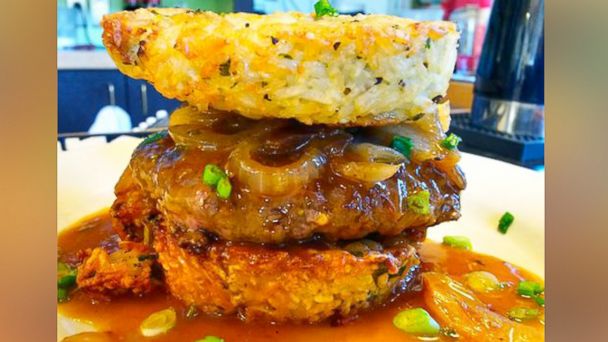 So, watch out, burger world. Tommy Up is on a serious burger mission. "Bobby Flay we're coming for you! You may have been on 'Entourage,' but we are Queens Boulevard," Up joked, making a reference to the popular HBO series that Flay appeared on. "I'm excited to get these burgers out to some hungry people around the country!"
Tastykake Burger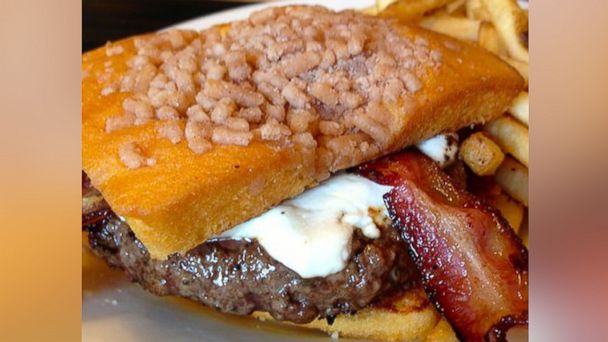 PB&J Burger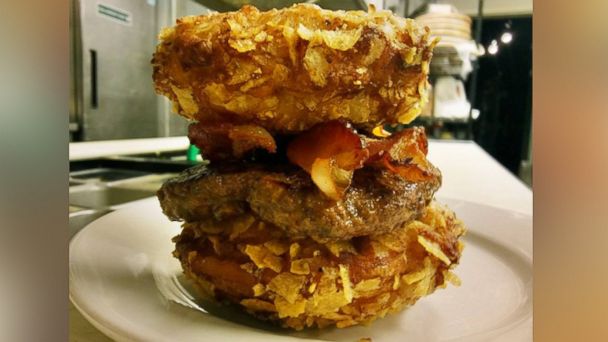 Lasagna Burger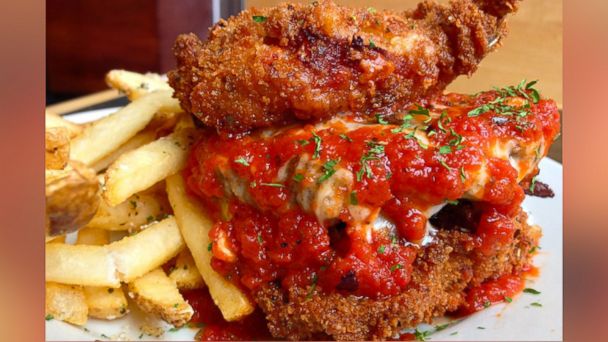 French Toast Burger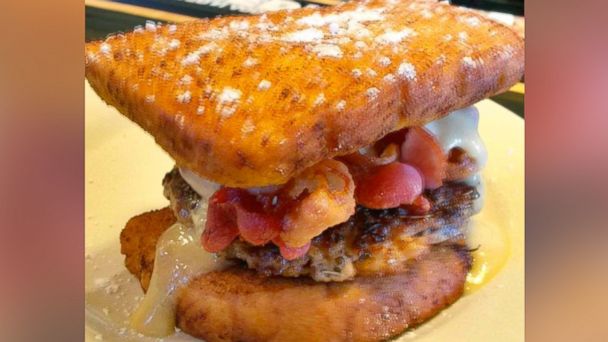 Crab Cake Burger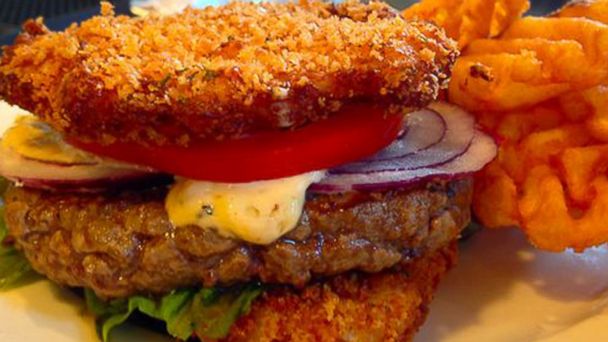 Beignet Muffuletta Burger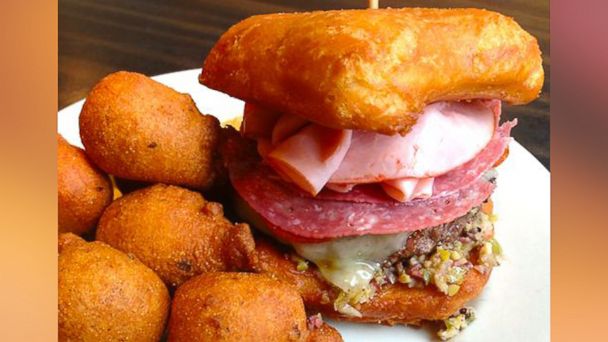 Deep-Fried "Beer-ger"