Make-Your-Own Sandwich Bar for National Grilled Cheese Day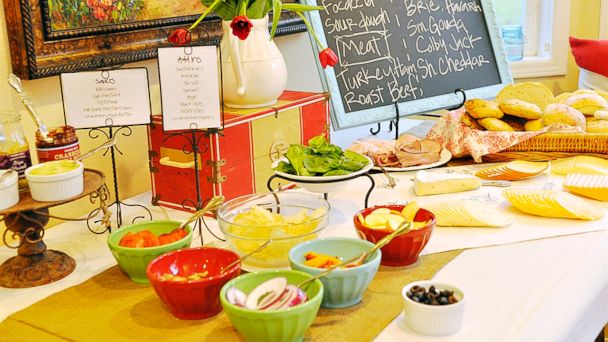 There's a holiday for practically every food out there, but this is one we actually want to celebrate. April 12 marks National Grilled Cheese Day, and while a simple American on white is always satisfying, we vote for blowing it out with a sandwich bar to celebrate.
Throwing a grilled cheese party is so much simpler than it sounds: Just buy different types of breads, cheeses, meats and mix-ins and let your guests do the rest on Panini presses. Read on for specifics from Your Home Based Mom blogger Leigh Anne Wilkes on how to host a party that makes a big stink.
Break Bread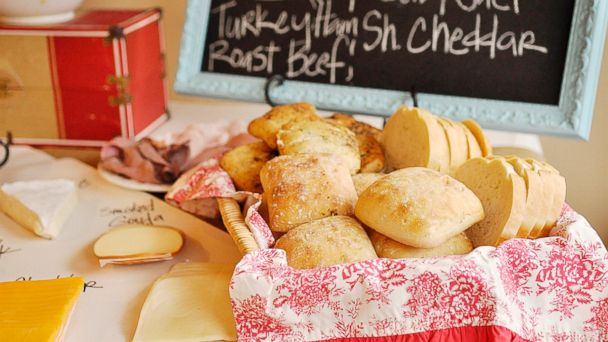 The possibilities are endless here. Wilkes served sourdough, herbed focaccia and ciabatta, but we recommend including stand-by crowd-pleasers like white and rye.
Cut the Cheese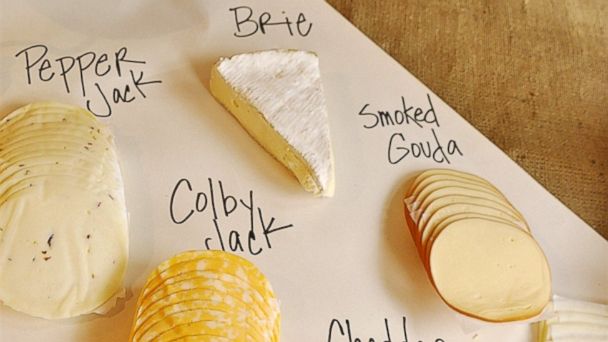 Serving the cheese on butcher paper is both cute and functional, said Wilkes. She was able to write the names right next to the different kinds.
Mix It Up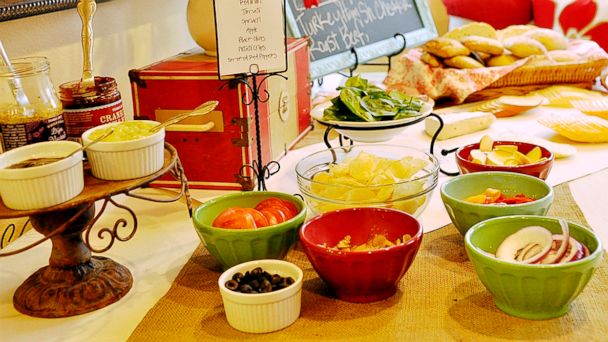 This is your chance to have some fun: Go crazy with everything from potato chips to caramelized onions. Be sure to include some veggies and meat so everyone can play along, and also serve spreads like flavored mayos, mustards and jams. Just be sure to label everything so guests know what they're getting into.
blog comments powered by