San Francisco Creamery Offering $3.3K Sundae for the 'One Percent'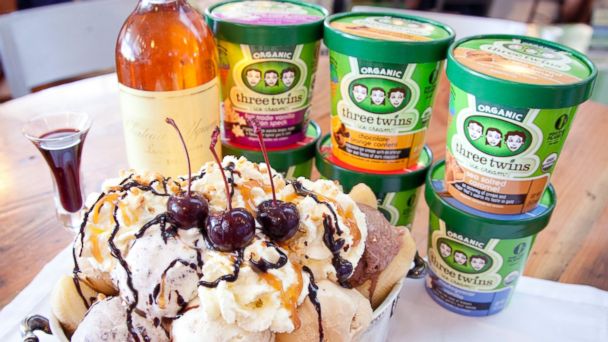 Get out your checkbooks: a San Francisco creamery is offering an ice cream sundae that costs $3,333.33.
Yes, you read that right. Three Twins Ice Cream coined the treat, which is just three scoops of organic ice cream with an organic banana topped with three syrups made from extremely rare dessert wines, the "World's Most Expensive," which was first discovered by Eater.
"The World's Most Expensive Ice Cream Sundae was originally created as something fun for people to read while waiting in line," Three Twins founder Neal Gottlieb said. "I really hate the 'most expensive …' when most of the expense is for the serving dish, like the most expensive cocktail that comes in a crystal chalice. We serve the most expensive sundae, but the food cost is one-third of the price."
Another third is donated to a local land trust, and we have to assume the last one-third goes to Three Twins.
In addition to ice cream, banana and syrups - which are made from a 1960s vintage Port, a Chateau D'Yquem and a German Trockenbeerenauslese, by the way - customers can eat the ice cream with a spoon from the 1850s and listen to a private cellist play anything they want while they eat.
"Be sure to wear your 'I'm part of the 1 percent' card on your chest when you order it," Gottlieb said.
blog comments powered by