Rice to Replace Donilon as National Security Adviser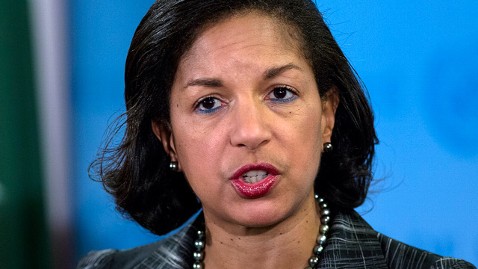 By Jonathan Karl, Ann Compton and Mary Bruce
President Obama will announce today that National Security Adviser Tom Donilon is resigning and will be replaced by UN Ambassador Susan Rice.
The president will also announce that he is nominating Samantha Power to succeed Rice as the U.S. ambassador to the United Nations.
The president has long-supported Rice and his decision to nominate her as one of his top advisers is a clear rejection of Republican criticism of her response to the deadly attacks on the American outpost in Benghazi.
The position of national security adviser is not subject to Senate confirmation.
"Susan Rice is extraordinary," Obama responded at a Cabinet meeting November 28, with Rice just a few seats away at the other end of the table, as she came under increasing GOP fire. "I couldn't be prouder of the job she's done."
Rice will no longer be a member of the Cabinet, but she will work at the president's elbow every day, arguably a more influential position that reflects his continued confidence in her. The president will announce these changes in the Rose Garden at 2:15 p.m.
blog comments powered by