Meet the Newest U.S. Senator Who Earned A Bronze Star in Iraq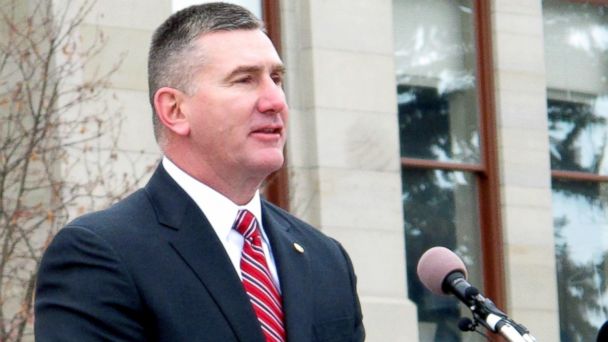 Montana Gov. Steve Bullock appointed Lt. Gov. John Walsh, an Iraq war veteran, as the interim replacement to fill the seat vacated by Sen. Max Baucus on Friday.
"It's a tremendous honor to accept your appointment as Montana's next United States senator," Walsh said at a news conference in Helena on Friday. "I do it humbly and with great respect for the people of our state."
The appointment will give Walsh, a Democrat, the ability to run as an incumbent in the 2014 Senate race. Walsh had already announced his intent to run for the seat Baucus planned on vacating at the end of 2014, before President Obama selected Baucus as his nominee to be the next ambassador to China.
The Senate confirmed Baucus as ambassador to China on Thursday.
Walsh served in the Montana National Guard for 33 years and was commander of an infantry battalion in Iraq from 2004 to 2005, earning a Bronze Star and Combat Infantryman's badge for his service. He has served as lieutenant governor of Montana since 2013.
Walsh says he'll come to Washington, D.C., on Monday and will be sworn in on Tuesday.
The Montana Senate race could be a close one, which could affect party control of the Senate. Montana leaned conservative during the 2012 presidential campaign with Republican presidential nominee Mitt Romney beating Obama in the state by nearly 14 points. But it also elected Bullock, a Democratic governor, the same year.
blog comments powered by