Why the 'Most Interesting Man in the World' Was on Capitol Hill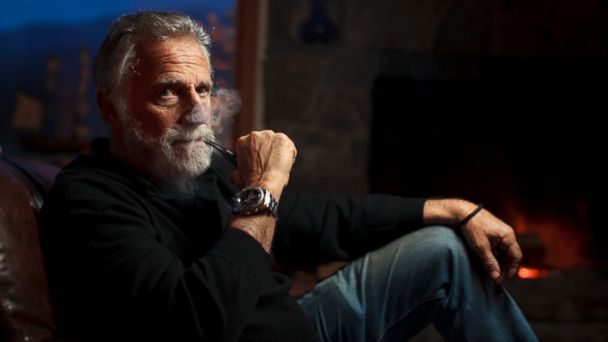 He doesn't always come to Washington, but when he does, he prefers to talk landmines.
Jonathan Goldsmith, a.k.a. the Most Interesting Man in the World, took a break from saving damsels in distress and shooing lions off his kitchen table in Dos Equis ads to come to the Senate to promote landmine cleanup - something TMIMITW probably does in his spare time anyway.
Goldsmith is involved with the Mines Advisory Group (MAG), an organization devoted to clearing up mines and other unexploded devices around the world, and emceed a reception on Wednesday for lawmakers and staff commemorating MAG's 25 th anniversary.
"Tragedy has no boundaries, and this is just unbelievable, things that happen to innocent people. How can you be a parent, and see what I've seen, and not do something about it?" he said during the event.
Goldsmith also did an interview with the Washington Post where he reveals some very un-Most Interesting Man facts about himself, like that he's actually pretty quiet and used to drive a garbage truck.
As his alter ego encourages his friends to "stay thirsty," it seems Goldsmith likes to stay involved for a good cause.
blog comments powered by