Election 2016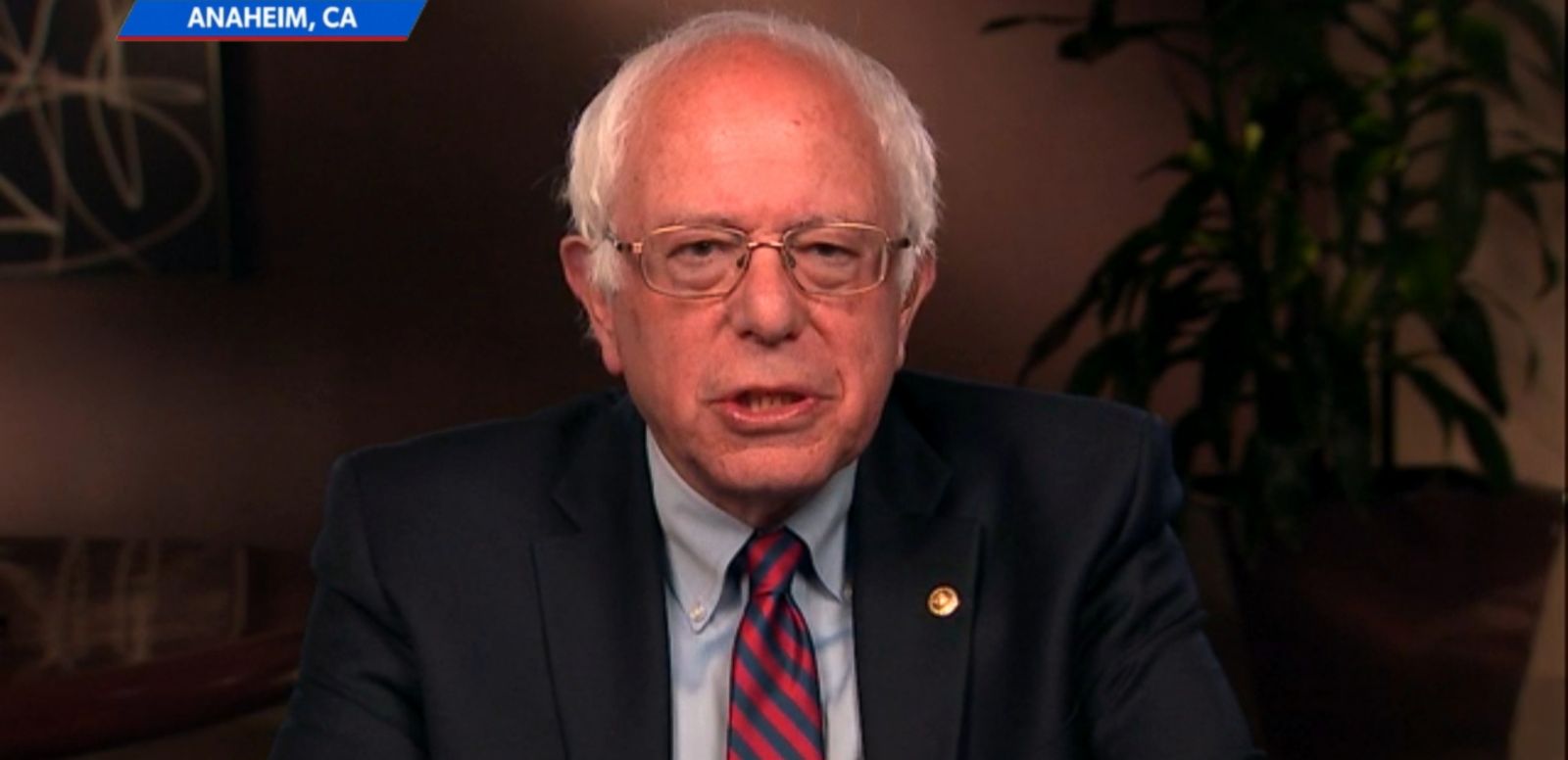 1.
Presumptive Republican nominee Donald Trump hits the trail again this week, making several stops across the West Coast. He begins his trip in New Mexico, traveling next to California, North Dakota, Montana and ends in San Diego. Though he has no remaining opponents, Trump has not yet clinched the number of delegates needed to secure the nomination. "He's not going to take one vote for granted," one campaign official told ABC News. Aside from his rallies, Trump will also begin to fundraise more, abandoning finally his pledge to "self-fund" his campaign. He'll attend a fundraiser in Los Angeles Wednesday night that benefits both his campaign and the RNC. And officials say that his fundraising efforts will greatly increase after voting ends on June 7. ABC's CANDACE SMITH and JOHN SANTUCCI have more: http://abcn.ws/1YTOraz
2.
Last week, he held a fundraiser in New Jersey to pay off Gov. Chris Christie's campaign debt. Trump then traveled to Kentucky where he spoke to the NRA's annual convention, receiving the endorsement from the gun rights group. But before that, he hadn't held a public event in over a week. Officials say that he was "building party unity" in the time off; indeed, in the past month, he's met with Speaker of the House Paul Ryan, the Chair of the Republican National Committee Reince Priebus, the Senate Majority Leader, Mitch McConnell and, on Monday, met with Sen. Bob Corker, R-TN, on foreign affairs. http://abcn.ws/1YTOraz
3.
Bernie Sanders blasted Hillary Clinton for her refusal to debate him two weeks before the California Democratic primary, according to ABC's BRIAN MCBRIDE. "Our campaign and her campaign had reached an agreement on a number of debates including one here in California in May," Sanders said during a rally in Santa Monica, California, Monday evening. "I gotta tell you this. I think it is a little bit insulting to the people of California, our largest state, that she is not prepared to have a discussion with me about how she will help the Californians address the major crises we face." Clinton issued a statement Monday declining a Fox News invitation to participate in the Democratic debate with the Vermont senator before the state's June 7 primary, instead looking ahead to the general election, the campaign said. http://abcn.ws/1TJHhW6
4.
What Fox is Saying
"Naturally, Fox News is disappointed that Secretary Clinton has declined our debate invitation, especially given that the race is still contested and she had previously agreed to a final debate before the California primary," Bill Sammon, vice president and Washington Managing Editor of Fox News, said in a statement.
5.
The latest national ABC News/Washington Post poll has Donald Trump in the tightest race yet with Hillary Clinton in the probable matchup between the two likely presidential nominees. ABC's MEGHAN KENEALLY and GARY LANGER notes, forty-six percent of respondents favor Trump over Clinton versus 44 percent who prefer a Clinton presidency. Even though Trump's lead is still within the margin of error, it is notable. Trump's enhanced competitiveness reflects consolidation in his support since his primary opponents dropped out, and it comes despite significant challenges to his candidacy. http://abcn.ws/1TuRJgP
Best of the 2016 Primary Debates
In Depth: The Latest ABC News-Washington Post Polls
The Latest in the Republican Primary
The Latest in the Democratic Primary