Election 2016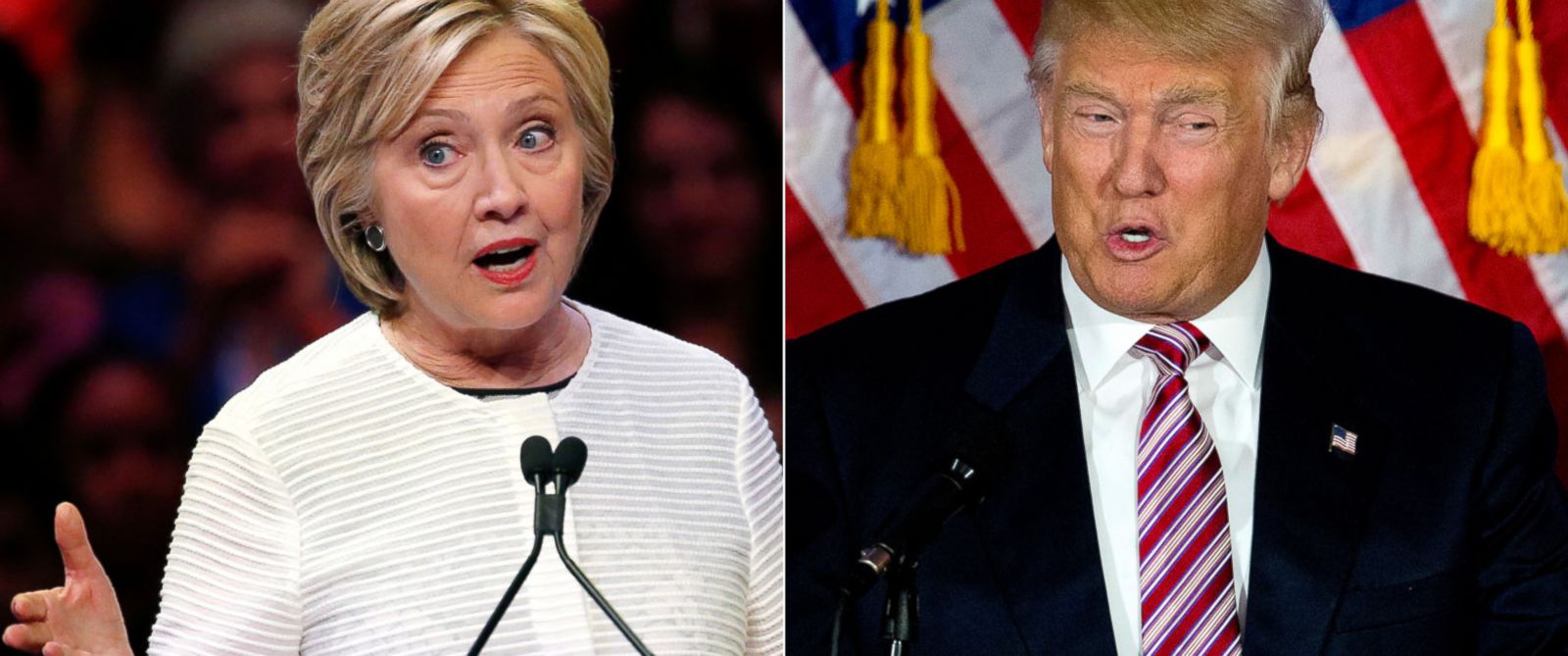 1.
The two presumptive presidential nominees today weighed in on the terrorist attack at the main international airport in Istanbul, Turkey, that claimed the lives of at least 36 people and injured 147 more. Speaking at a campaign event in St. Clairsville, Ohio, GOP candidate Donald Trump began his remarks by addressing the attack. "There is something going on that's really, really bad," Trump said. "Alright, it's bad. And we better get smart. And we better get tough. Or we are not going to have much of a country left." http://abcn.ws/28YZv1x
2.
In a statement, Democratic candidate Hillary Clinton declared that "all Americans stand united with the people of Turkey against this campaign of hatred and violence." "Today's attack in Istanbul only strengthens our resolve to defeat the forces of terrorism and radical jihadism around the world," Clinton said in a statement. "And it reminds us that the United States cannot retreat. We must deepen our cooperation with our allies and partners in the Middle East and Europe to take on this threat." http://abcn.ws/28YZv1x
3.
The latest adjustment in Trump's proposed temporary ban on Muslims' entering the United States comes in relation to which Muslims would be affected. Some kind of ban on Muslims has been the centerpiece of Trump's presidential campaign, but his description of it has changed since he introduced the concept in December. ABC's KATHERINE FAULDERS and MEGHAN KENEALLY report it started as a temporary "total and complete shutdown of Muslims entering the United States"; now it would be limited to a ban focusing on "terrorist" countries. But his aides have repeatedly denied that this represents a shift in policy. http://abcn.ws/29542mL
4.
Trump's backers expressed a range of opinions over the presumptive Republican presidential nominee's tweak in his proposed ban on Muslims entering the U.S., according to phone interviews with participants in the latest ABC News/Washington Post poll. Some criticized Trump's bowing to political pressure, while others praised what they called a pragmatic move that could strengthen his hand in the general election. Melvin Hicks, a retired 79-year-old mechanical engineer and a Trump backer from Lakeland, Florida, supported the candidate's original pledge in December to temporarily ban all Muslims from entering the U.S., and expressed disappointment over the shift. "I would have rather he stayed with his stronger position," he said. "He's getting a lot of pressure and I think he's wilted a little bit there." More from ABC's JOHN KRUZEL, RYAN STRUYK and NOAH FITZGEREL: http://abcn.ws/291o7f4
5.
This morning on ABC's "Good Morning America," FiveThirtyEight's Nate Silver predicted that Hillary Clinton will win the general election against Donald Trump. Clinton has a 79 percent chance of winning the election, compared to Trump's 20 percent, according to FiveThirtyEight's forecast. "We're at halftime of the election right now," Silver said, ABC's VERONICA STRACQUALURSI notes. "She's taking a seven-point, maybe a ten-point lead into halftime. There's a lot of football left to be played. She's ahead in almost every poll, every swing state, every national poll." FiveThirtyEight launches its general election forecast later today. http://abcn.ws/298Ed7e
6.
In an effort to narrow in on economics and hammer Hillary Clinton on trade, Donald Trump got graphic on Thursday in describing the Trans-Pacific Partnership (TPP), ABC's JESSICA HOPPER and INES DE LA CUETARA report. "The Trans-Pacific Partnership is another disaster, done and pushed by special interests who want to rape our country. Just a continuing rape of our country. That's what it is too," he said at a rally in St. Clairsville, Ohio. "It's a harsh word. It's a rape of our country. This is done by wealthy people that want to take advantage of us, and that want to sign another partnership. So Hillary Clinton not so long ago said this is the gold standard of trade pacts," he went on. http://abcn.ws/29ae3zM
7.
Donald Trump announced a twist on his campaign slogan during an economic speech in Pennsylvania, saying that he has a plan to "Make America Wealthy Again" and claiming that the country was robbed by the "financial elite" of which he "used to be" part. "The legacy of Pennsylvania steelworkers lives in the bridges, railways and skyscrapers that make up our great American landscape. But our workers' loyalty was repaid you know it better than anybody with betrayal," Trump said during the speech, at an aluminum plant. ABC's KATHERINE FAULDERS and MEGHAN KENEALLY report Trump repeatedly said under his presidency he would order "American steel" to be used to reinforce bridges and build "skyscrapers soaring, soaring into the sky." http://abcn.ws/298tpVf
Best of the 2016 Primary Debates
In Depth: The Latest ABC News-Washington Post Polls
The Latest in the Republican Primary
The Latest in the Democratic Primary