Presidential Inauguration News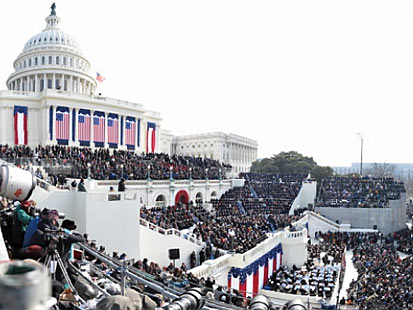 About Inauguration 2013
President Barack Obama will be sworn in to his second term as president on Monday, Jan.21, 2013, at the U.S. Capitol in Washington, D.C. The official swearing-in takes place one day earlier at the White House, but hundreds of thousands will gather on the mall and in front of the capital building to see the swearing-in and the start of the second term of the country's first black president. He will then head back to the White House and watch an inaugural parade in his honor. ABC News will offer live streaming coverage of the day's activities starting at 9 a.m. ET at http://abcn.ws/live.
The History of Presidential Inaugurations
Historian Jim Bendat discusses swearing-in of presidents through the years.