Let's get right to our interview with jodi arias. Just hours after pleading for her life in front of the jury she spoke with abc's ryan owens who joins us now from phoenix. You've been covering this...
See More

This transcript has been automatically generated and may not be 100% accurate.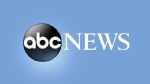 Travel Time Tips
Travel Time Tips
Amex shows you how to utilize a good refund.